Champions for career development
Harry G. Schaefer Mentorship Program provides guidance from those who have been there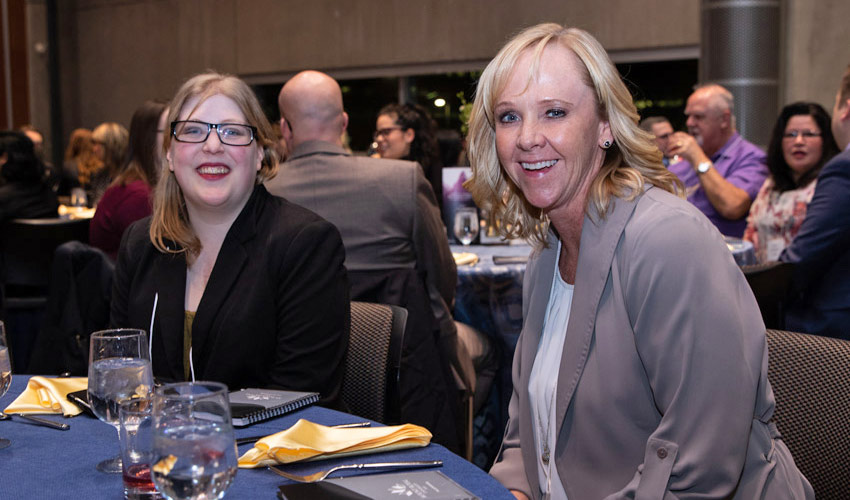 Twenty-eight years ago, Tracey Lowey enrolled at what was then Mount Royal College. Today, she has a challenging and rewarding career with the Calgary Police Service.
With a commitment to giving back to the school that started her on the path to success, Lowey is part of Mount Royal's Harry G. Schaefer Mentorship Program.
"It is a very rewarding program to be involved with and I find great satisfaction knowing I am helping a student create their path. I believe that having a mentor can take years off of the process of developing a career," said Lowey, who focuses on cellphone analysis, crime mapping, profiling suspects and financial analysis in her role with the homicide unit. "I like that I can assist with questions regarding course work, the process of applying for employment and overall help them make their career decisions."
On Jan. 9, Lowey met her mentee, Devyn Millette, a fourth-year criminal justice major and psychology minor who expects to graduate in the fall of 2019. The pair attended the reception for the launch of the seventh instalment of the program. The evening was presented by ATB Financial and rolled out in partnership with Mount Royal's Student Learning Services. This year, 156 mentees are matched with 116 community mentors. The program is available to students from all disciplines, and aims to be a transformative experience for students and mentors alike.
"So far, the program has impressed me with the vast amount of opportunities available in the choices it offers students for mentors," Millette said. With Lowey's support, she is focusing on preparing for her spring practicum. She is also looking forward to continuing her volunteer work with the Calgary Dream Centre.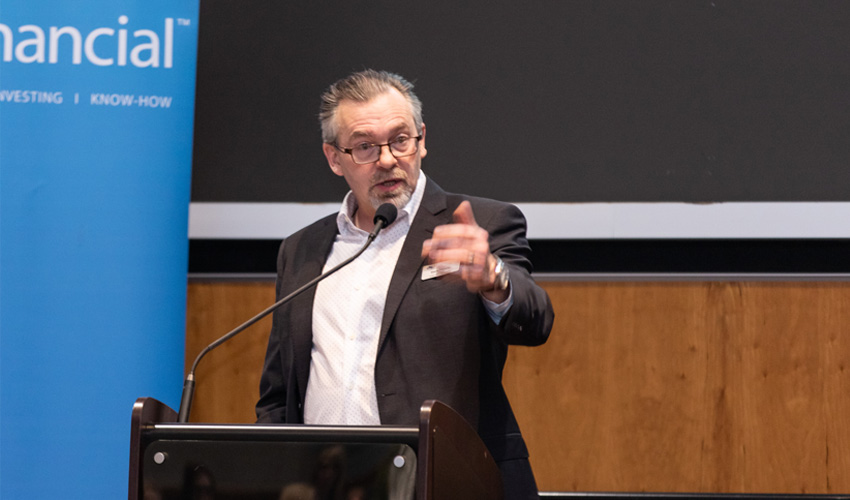 More than 1,000 individuals have participated in Harry G. Schaefer Mentorship Program since its launch in 2012, said Steve Fitterer, vice-president, Student Affairs Campus Life
"Over half of the 2019 mentors are returning from last year and nearly three-quarters are Mount Royal alumni," Fitterer said. "It is so meaningful to see alumni continuing to stay involved. That is so important to the Mount Royal community."
In addition to being a Mount Royal alumna, Lowey has been a sessional instructor since 1999. After graduating from Mount Royal in 1992 with a Criminology diploma, she added an undergraduate degree from Carleton University and a master's degree from Minot State University. Lowey's roles within CPS have also seen her work with the serious habitual offender program, and the narcotics and gang units.
Being a mentor is a way for her to share her depth of knowledge and experience. And programs like this are not only beneficial to students, she said, but for alumni as well.
"I meet with my mentee once a month to answer any questions, assist with writing resumes and review applications for jobs and volunteer positions," Lowey said. "Being an MRU alumni as a sessional instructor, I know the academic side, and working for CPS, I understand the employment side. I really feel that this combination can help the students move forward."
In addition to being Lowey's mentee, Millette has provided her own form of on-campus mentorship at Mount Royal. She has been a MAPS peer mentor and a New Student Orientation leader since coming to campus.
The evening wrapped up with a formal discussion hosted by Kimberlea Kozachenko of ATB Financial. Kozachenko, a customer experience director, shared her thoughts and encouraged group discussion related to the importance of mentorship, setting goals and conquering challenges.
Find out more about the Harry G. Schaefer Mentorship Program.
Jan. 14, 2019 ― Jonathan Anderson
Media request contact information.
Have a story idea? Please fill out this form.