Symposium discusses Indigenizing education
Distinguished guests, faculty learn from each other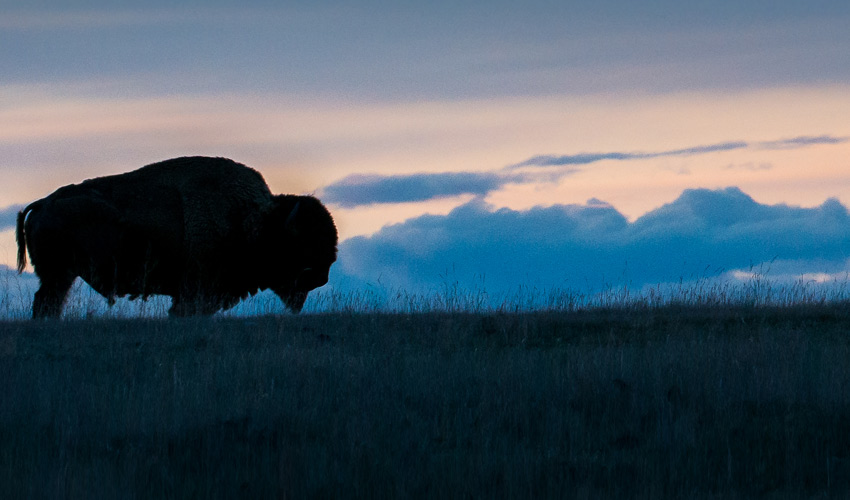 Mount Royal University faculty, Indigenous leaders and guest experts gathered on campus recently for a two-day symposium with a common goal: to inspire faculty working to Indigenize curriculum.
The Empowering Indigenization Symposium - initiated by the Office of Academic Indigenization, Bissett School of Business and the Academic Development Centre - covered a variety of topics, as well as highlighting strategies that some University professors are using to Indigenize course work.
"The central topic is Indigenization and we will be covering topics about what and why," says assistant professor Katharine McGowan, PhD. "That said, there has been an effort to be broad in topics.
"We are focused on reducing barriers for those wanting to learn and collaborate, and are welcoming to those simply interested in Indigenization. The goal is to inspire faculty interested in this. It is not meant to force adoption."
Day 1 of the symposium, held May 13 and 14, featured prominent guest speakers, including:
Ovide Mercredi, PhD
Chief of Misipawistik Cree Nation from 2005 to 2011; National Chief for the Assembly of First Nations from 1991 to 1997; lawyer and author.
Vivian Ayoungman, PhD
Chair of the Research and Curriculum Development Department at Old Sun Community College; creator of the Blackfoot Language app.
Sheila Cote-Meek, PhD
Associate Vice President, Academic and Indigenous programs at Laurentian University. Professor in the School of Indigenous Relations with expertise in the areas of health, education and research.
Kathleen Mahoney, PhD
Professor in the Faculty of Law at the University of Calgary; chief negotiator for the Assembly of First Nations for the Residential School Settlement Agreement; architect of Canada's Truth and Reconciliation Commission.
Shawna Cunningham
Director Indigenous Strategy, co-chair of the Indigenous Strategy Working Group, and advocate for Indigenous relations at the University of Calgary; recipient of the Chief David Crowchild Memorial Award from the City of Calgary in recognition of community partnerships for Indigenous programming.
Wonderful sharing of knowledges @mountroyal4u on Empowering Indigenization Symposium. Humbled to share speaking with several great leaders inc former national Chief of @AFN_Updates Ovide Mecredi! #IndigenousEducation #selfdetermination #indigenize #decolonizingeducation pic.twitter.com/CDuR1jgQjl

- Dr. Sheila Cote-Meek (@SheilaCoteMeek) May 14, 2019
Participants at Day 2 of the event heard from Mount Royal faculty. Science and Technology associate professor Charles Hepler co-presented with his team on progress being made in the area of Indigenous scientific knowledge.
"Three of us are faculty members and the fourth is an Indigenous Knowledge Keeper. Our presentation was about a course that we've been developing," Hepler says.
Attendees were presented with a variety of tangible examples of work being done on campus to develop curriculum in response to the University's Indigenous Strategic Plan. Hepler explains that the Faculty of Science and Technology is tackling Indigenization with two approaches.
"First we are attempting to remove barriers for Indigenous students. The second is that we are developing a small number of courses with significant amounts of Indigenous content."
Slowly, but surely the effort being put forth is returning positive results, he adds.
"We are progressing slowly and fitfully forward - sort of a two steps forward one step backward sort of thing."
Indigenous Mount Royal
The University is committed to Indigenize its curriculum by incorporating Indigenous knowledge and ways of knowing into courses. "The integration of Indigenous knowledge, practices and pedagogies into the curriculum is one way that helps embrace and inspire intercultural understanding, empathy and mutual respect among all Canadians," said Mount Royal University Provost Lesley Brown, PhD.
"This is important for both our Indigenous students and our non-Indigenous students. Only by facing the truth directly can we hope to attempt sincere reconciliation."
Mount Royal offers professional development activities focusing on Indigenization. Efforts such as these are moving the academy closer to meeting objectives listed in the University's Indigenous Strategic Plan.
"This work is ongoing and continues to be a priority," Brown says. "As I stated in the Indigenous Strategic Plan 2017 Community Report, '...decolonization must be felt and lived deeply...' and events like this symposium are a commitment to live up to the promise and expectations of the Truth and Reconciliation Commission."
Mount Royal University has resources available for faculty, staff and students that explain Indigenization and decolonization; the provision of professional development opportunities, and content for Indigenizing curriculum.
May 15, 2019 — Rob Petrollini
Media request contact information.
Have a story idea? Please fill out this form.