World premiere of Legislating Love
Professor Natalie Meisner brings the Everett Klippert story to the stage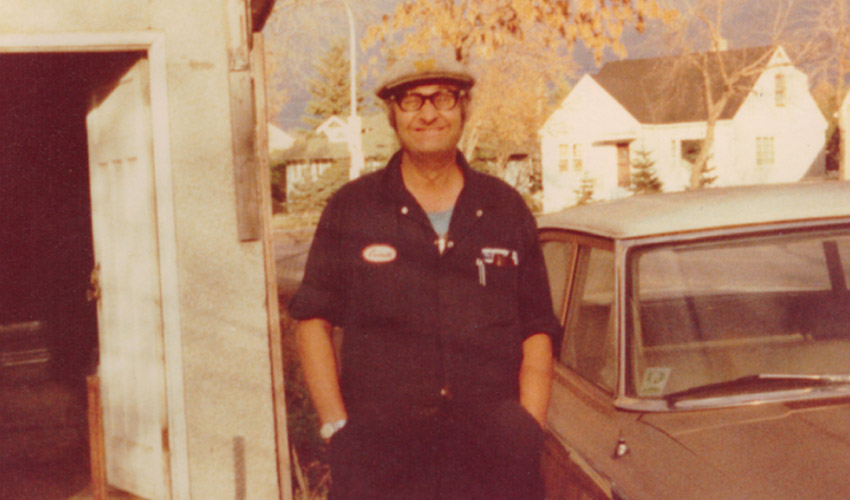 On Nov. 28, Prime Minister Justin Trudeau delivered a formal apology for a "campaign of oppression against members, and suspected members, of (Canada's LGBTQ2) communities." There was a law in this country ― in place until 1969 ― that allowed for the jailing of homosexuals whose only "crime" was loving people of the same sex.
George Everett Klippert was one of those people. Raised in Calgary, Klippert, who went by his middle name, was the last person in Canada to be tried and convicted under the legislation in 1965. But even though the law was changed in 1969 under former Prime Minister Pierre Trudeau, Klippert remained incarcerated for two more long years before being set free.
On March 22, the world premiere of Legislating Love: The Everett Klippert Story will take place at Sage Theatre. Written by Mount Royal English professor, poet and playwright Natalie Meisner, and commissioned by Third Street Theatre, Legislating Love is an ode to an individual who is a clear example of the systemic oppression faced by LGBTQ2 members. By all accounts, however, Klippert managed to maintain his humanity, sense of humour and generosity of spirit in spite of unjust persecution.
The process of penning the play began when Jonathan Brower, artistic director and co-founder of Third Street Theatre, asked Meisner if she might be willing to write something for them. With no strings attached.
"I mean, this just doesn't happen in the writer world," Meisner says. At about the same time she had come across a small article about Klippert, a story she hadn't heard before. "How could I not know about him?
How could I not know that he languished in prison for two years after legalization?" she says. It seemed obvious that she would write the play about Klippert.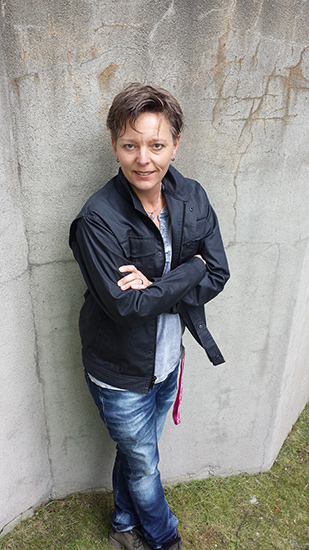 In the late '50s and early '60s Klippert drove the No. 1 bus in downtown Calgary. "It was this really cool thing where they had just gotten rid of street cars, and the new, diesel-powered bus was all the rage. To drive that thing through the downtown, you had to be an entertainer. He really was that person who tried to make everybody smile," says Meisner.
Although Klippert did his best to keep his private life private, he admitted to the police having a (consensual) sexual relationship with a man after the man's father complained to authorities. The result was a four-year prison sentence. When he was released in 1964, Klippert was aware he had a target on his back in Calgary. Not wanting to bring additional difficulties to his family, he moved to the Northwest Territories. There, he was questioned during an arson investigation, even though he had no involvement with the fire. He did end up confessing to having (consensual) sexual relations with men, and subsequently was charged again and put back in prison in 1965.
Meisner worked extensively with Kevin Allen, research lead, and Tereasa Maillie, researcher, with the Calgary Gay History Project, to be sure 1960's Calgary was authentically presented in her play. Allen has been researching Calgary queer history for many years (he is expecting to finish a book on the subject this year), and has visited libraries and archives across the country for his records. He found the majority of his information on Klippert at the Canadian Lesbian and Gay Archives in Toronto as well as the British Columbia Lesbian and Gay Archives in Vancouver. Jonathan Brower of Third Street Theatre was also involved in research and development. The Klippert family has been instrumental as well, providing oral history interviews, telling stories and allowing use of their photos.
What has struck many about Klippert is his unflappable decency.
"Klippert was always very truthful," says Allen. "He thought that honesty was his best course of action when dealing with authorities. In some ways, it wasn't, because he kept confessing to having had sex with men, getting longer jail sentences, and was eventually labelled a dangerous sexual offender. The state wasn't benign in dealing with him, they had their agenda. They used his naiveté to his disadvantage." Klippert kept on telling the truth in an age where they had "fruit machines," Meisner says. "There were all kinds of tests to determine if you were gay, and as a public servant you would lose your job if people found out. So people had to lie for self-preservation, and yet, Klippert kept trying to explain it to (the authorities)."
He would ask how straight people might feel if they were only allowed to touch people of the same sex. He very calmly, reasonably, tried to explain his position.
"At the time, the legal system, the Bible, all of these systems of 'meaning' were pointing him towards shame," says Meisner. "What's fascinating about him is he somehow remained optimistic. That is what really made my mind wobble about him."
Meisner has been in touch with Klippert's family, who allowed her to read some of his diaries and personal journals. "He was a jokester, a prankster. He wrote limericks. Even while being in prison for really spurious reasons."
Allen says the Klippert story is especially meaningful to those in the community. "It was Everett's court case that changed the law in Canada and decriminalized homosexuality in Canada in '69. It's a profound court case for the rights of LGBTQ2 community in Canada, and it also is a really interesting human story. It's a story of injustice," says Allen.
"He is a kind of martyr for the cause of gay rights, although he was a reluctant martyr. He did not want to have any kind of profile or announce his sexual orientation, which makes for a very interesting, complicated story."
The characters of Legislating Love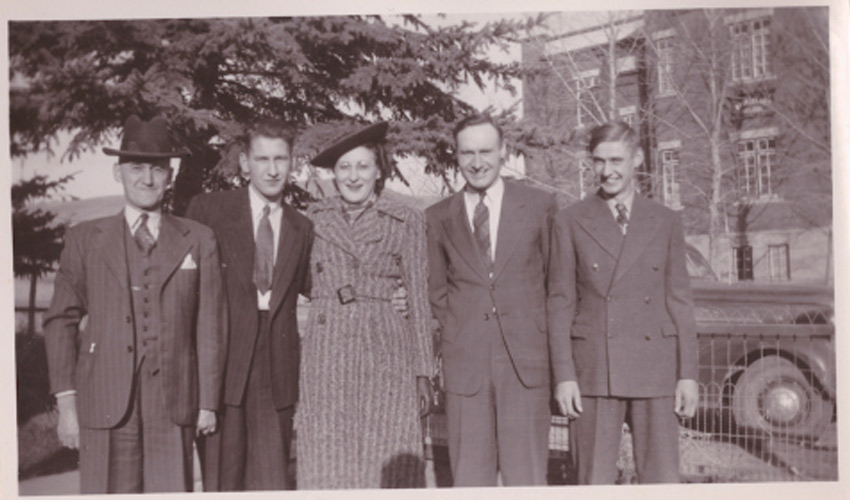 Meisner's play consists of a mix of fictional and real characters, with Klippert and his lawyer, William (Bill) Wuttunee, represented as genuinely as possible. Interestingly, Wuttunee was the first Indigenous person in Western Canada to be called to the bar. He had a practice in Calgary, which he expanded to Yellowknife in 1966, where he heard of and took on the Klippert case. He was one of the only lawyers who would do so.
"I thought, 'How interesting is that?' from the point of view of intersectional politics," Meisner says. "That one of the only lawyers who wanted to take up Everett Klippert's case was someone who also had to overcome odds.
"It's really what we were trying to get at with the play - intersectionality - in that you really can't do one kind of political thinking without all the other streams coming in."
Meisner says that everything viewers will encounter in the play about Klippert and Wuttunee is correct according to history.
"We stuck to the facts. We didn't contravene anything that we know, and then crafted the rest of the story using supposed characters, plausible characters."
Meisner introduces a present-day historian (Maxine), who works on LGBTQ2 issues and is investigating Klippert, to start the play. Maxine interviews a gentleman who knew Klippert and who resides in an assisted living facility in Calgary. Maxine is also dating a comedian of Métis heritage, and Meisner consulted with elders in the Indigenous community to find out what it might have been like to be both Indigenous and gay in the '60s.
"It is a play about how we connect with one another through the generations ... and about how the law doesn't serve those of us with less power equally," Meisner says.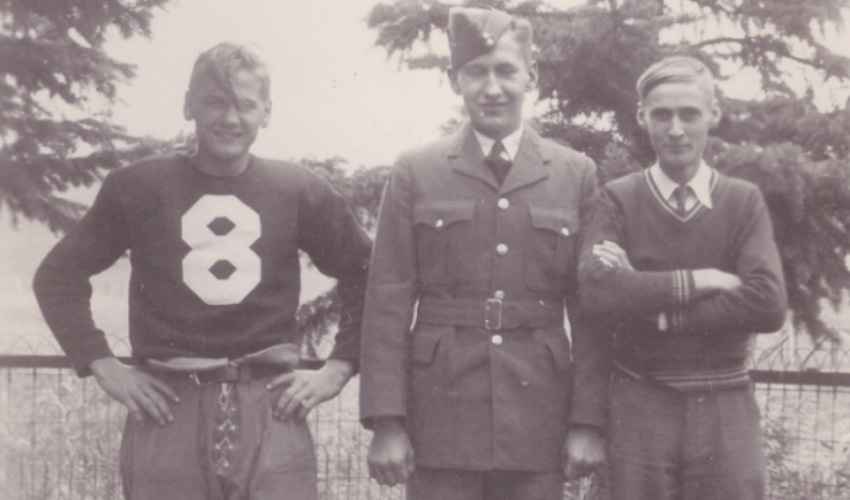 There has been a great deal of interest in Legislating Love, with a spot on Global Television and a piece for the Calgary Herald already online and published. On opening day (March 22), Meisner will be featured on Breakfast Television Calgary and CBC Radio with Doug Dirks. A documentary is also being made by OUTTV.
David Hyttenrauch, chair of Mount Royal's Department of English, Languages and Culture, says, ""Natalie's new play conveys just how much, and how recently, our laws and social environments have changed to recognize LGBTQ2 rights in Canada.
"While her focus is on Everett Klippert, the launch of the play coincides with the twentieth anniversary of the Delwin Vriend case, in which the Supreme Court of Canada required Alberta to inscribe sexual orientation protections into the Human Rights code. Building on the Calgary Gay History Project, Natalie's work continues to tell and reflect on the stories of our communities, and the ways we've transformed them. It is also an essential and timely reminder of how Calgarians and Canadians have struggled against oppression to claim fundamental rights and reshape our society.
"It's a powerful work of community engagement, by an exceptional playwright, and her colleagues are proud that Natalie is a member of our department."
Although Prime Minister Justin Trudeau announced Klippert would receive a full posthumous pardon in 2016, it has yet to happen. Both Meisner and Allen remain hopeful that day will come soon.
Legislating Love: The Everett Klippert Story by Natalie Meisner
March 22 to 31
Everett Klippert was the last person to be tried, convicted, and jailed for homosexuality in Canada. Maxine, a young historian, discovers Everett's case. She becomes consumed with finding out who he really was, past the headlines. This is the story of the struggle to define Klippert, beyond what history wants and needs him to be.

Special thanks to members of Klippert's family, who are working to keep his legacy alive.
March 20, 2018 ― Michelle Bodnar