Newly formed council set to provide opportunities for Mount Royal's alumni
Ambassadors represent the potential of an MRU education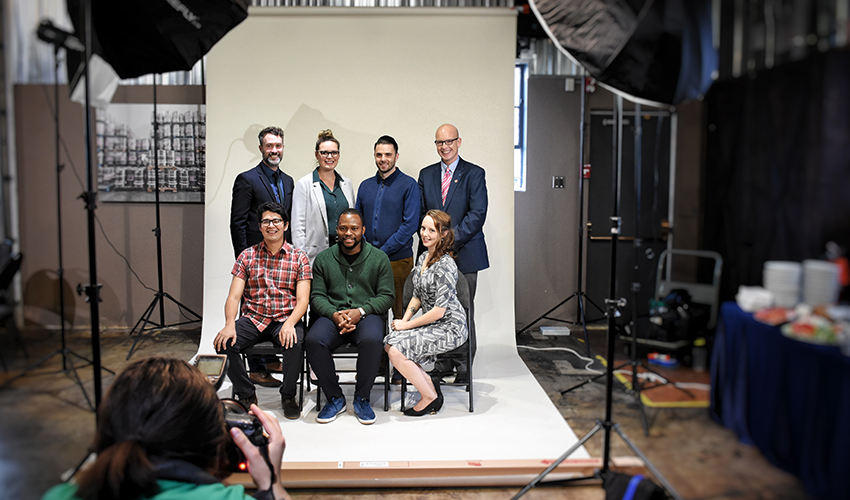 Social entrepreneur Danielle Gibbie graduated from Mount Royal in 2015 with a Bachelor of Business Administration. She is now the chair of MRU's newly formed Alumni Council, the representative body for the University's more than 105,000 alumni.
"We're here to advocate for the involvement of alumni to help the University and its students," Gibbie said.
The Council will actively work with the Office of Alumni Relations to advise on the needs and interests of alumni, as well as engage campus stakeholders in providing meaningful volunteer opportunities for the alumni community. Officially greeted by university leadership at an evening event on Oct. 22, Mount Royal's president and vice-chancellor Tim Rahilly welcomed the members to the campus community and acknowledged the work they have already done.
"As the faces of the potential of an MRU education, we plan to engage these fantastic alumni ambassadors in the larger community," Rahilly said.
Gibbie, who is currently the director of Institutional Partnerships at Operation Eyesight Universal, said, "As an MRU alumna, I am a champion for the school within my community. Mount Royal gave me the confidence, skills, network and mentorship I needed to be successful."
A council's work is never done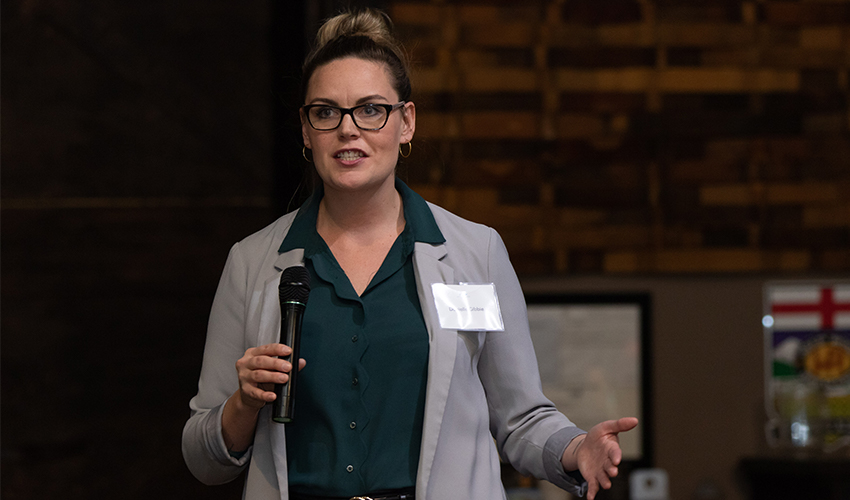 Over the past year, a group of keen alumni worked together with the Office of Alumni Relations to build a representative group for the more than 105,000 former students who make up MRU's Alumni Association.
The Alumni Council currently has nine voting alumni members, including a student representative. These volunteer leaders support alumni engagement, act as MRU spokespersons in the community and appoint alumni to positions required by provincial legislation, such as to MRU's Board of Governors and its Chancellor Selection Committee.
As part of her work with the Council, Gibbie said, "We support one another through our wildly ambitious ideas and challenge each other to realize our full potential."
The Council is currently developing its own formal governance procedures, and aims to actively represent the interests and voices of alumni as part of the University's vision for the future.
As expressed in its mandate, the council is and will remain deliberate in its attempt to be inclusive and representative of the diversity of MRU's alumni.
Alumni Council members encourage MRU alumni to reach out to them at alumnicouncil@mtroyal.ca.
Oct. 23, 2019 ― Kyle Napier
Media request contact information.
Have a story idea? Please fill out this form