Examining history is key to promoting kindness
Questions of vulnerability, resiliency could help humankind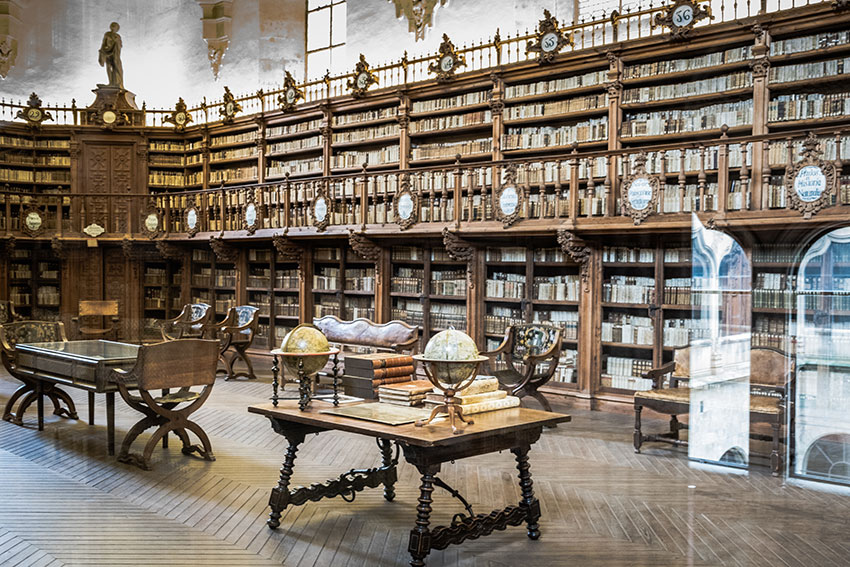 A four-letter word might hold the power to change the narrative when it comes to the damage caused by inequality, violence and injustice. The word? Nice.
Mount Royal University English professor Kit Dobson, PhD, is a part of a team of scholars from around the world exploring the notion of resilience in present-day culture, along with literary representations of resilience from a range of interdisciplinary perspectives. Gaining better understanding of resiliency and vulnerability will guide the scholars in tackling questions surrounding tolerance.
"Part of the reflection is to think about how to be nice to each other, which on the surface sounds simple, but is a really important question in the world when a lot of folks are feeling very vulnerable, and are also very vulnerable to all kinds of cultural forces and hatred in the world," Dobson says.
Narratives of Resilience: An Intersectional Approach to Literature and Other Contemporary Cultural Representations is led by primary investigator Ana María Fraile-Marcos. The professor of English at the University of Salamanca teaches Canadian Literature and Postcolonial Studies at undergraduate and graduate levels.
Dobson was introduced to the research by a mentor who encouraged him to attend an academic conference at the University of Salamanca. The relationships and interest in the research grew from there.
Lure of Canada
The research team is interested in how oppressed groups demonstrate resiliency, Dobson says. Canada is known as a diverse and inclusive nation, yet discrimination and oppression of marginalized groups continues. The stories of those impacted shape the research.
"It is work that is motivated by questions of social justice, a lot of interest in Indigenous literatures, which are sometimes read in the same breath as Canadian literature," Dobson says.
"Our project acknowledges the impact of present forms of vulnerability and precariousness and identifies the challenge of adopting the ideology of resiliency as a recipe to cope with and overcome extreme situations of vulnerability and crisis," Fraile-Marcos says.
"By looking at literary and cultural representations of resiliency across the world, we aim to question and challenge prevalent neoliberal notions of resilience that defend non-intervention policies in the face of crisis in the belief that any given system will be restored to balance if left alone, and be strengthened in the process."
The scholars he's collaborating with in Spain are very aware of Canada's political and social questions, Dobson says. One memorable situation that is discussed is Quebec's 1995 referendum.
"It's not a perfect analogy, but that kind of cross-cultural comparison is something that the research team is thinking about."
Research findings may help improve policies
Creating a network of researchers from Spain, Britain, Sweden and Canada - and working in collaboration with other research networks - guarantees the necessary synergies and wide coverage of the object of study, Fraile-Marcos says.
Translating academic research into simple-to-understand information is sometimes a barrier and can make it difficult to showcase impactful research to policymakers. However, Fraile-Marcos says the research team is taking steps to publicize its findings.
"The members of our research project are very active - not just in the dissemination of our work results through scholarly publications, attending and organizing conferences, giving talks and including in our teaching syllabi - but also in organizing other kinds of events for the general public that find an echo with the media."
That includes Dobson's teachings at MRU. He is currently writing an essay that will be included in an upcoming publication on the research that is connected to Ruth Ozeki's novel A Tale for the Time Being.
"It's a beautiful novel about the complicated world that two people are living in and the intertwined way they both find resilience in a challenging world," he says.
Dobson's research is enhancing the courses he instructs and demonstrating to the next generation that tolerance and kindness is imperative.
"I am committed to the best classroom experience, and thinking about ways my students are navigating a complicated world. They are going to inherit the world that we are leaving to them."
Learn more about how studying literature can help change the world.
Feb. 26, 2018 ― Rob Petrollini
Media request contact information.
Have a story idea? Please fill out this form.