Neonatal nursing a highly rewarding, challenging, field
Caring for smallest patients, and their families, at the centre of certificate program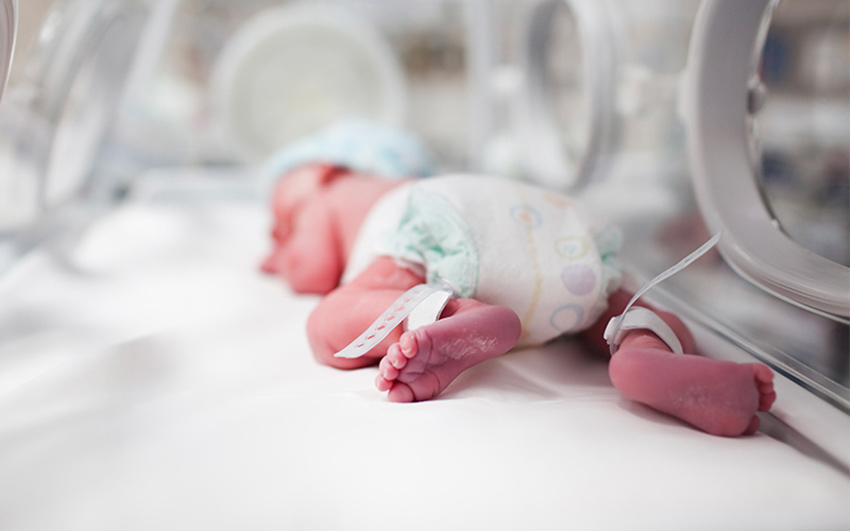 Working with newborns and their families in the Neonatal Intensive Care Unit (NICU) as a registered nurse can be incredibly rewarding work. It's also incredibly demanding professionally.
Developing the specialized knowledge and skills this specialty requires in nurses is the goal of Mount Royal University's Neonatal Nursing Extension Certificate.
"Due to the high acuity and vulnerability of this population of sick and fragile babies, they need more than a basic nurse to deliver the specialized care they need in such a high-tech, rapidly changing environment," says Karen Lasby, sessional instructor at MRU and past-president of the Canadian Association of Neonatal Nurses (CANN). "Neonatal nursing is a unique specialty focusing on the multiple complexities facing these newborns and it also involves advocating for the baby and their family."
The certificate - composed of four online courses and a preceptor-guided practicum - will more than prepare students for the upcoming neonatal nursing specialization exam, launching in May 2018 by the Canadian Nurses Association, Lasby says.
"With a certification program, nurses put themselves in a much stronger position of being the best nurse they can be. And studies have shown they also have enhanced career satisfaction."
In addition to senior-level student nurses, who take the certificate so they are ready to work on a NICU after graduation, "setting themselves up right from the get-go," Lasby says those taking the certificate range from RNs already working with neonates to those who want to transition into the field.
"With certification, graduates will be in the position of not only being a superior point-of-care nurse, but they'll be better positioned to think about taking on a leadership role or mentoring other nurses."
And gaining the knowledge and skills to prepare the transition from a hospital environment to home is another crucial tool in a neonatal nurse's toolkit. The end goal is a baby that can be at home with its family, but that often means the parents and other caregivers need to be taught specialized care skills.
"They are moving forward to be cared for by family and community. Those parents need a nurse who can counsel and coach them and support them during this really stressful time."
Visit mru.ca/Neonatalfor more information.
Dec. 20, 2017 — Ruth Myles
Media request contact information.
Have a story idea? Please fill out this form.