Mount Royal's creative writing program producing some of the best new scribes on the scene
Mount Royal has been quietly establishing itself as an incubator for the city's best poets and fiction writers, exemplified by a new anthology put together by former Calgary Poet Laureate Micheline Maylor, PhD, who teaches in the Department of English, Languages and Cultures.
Drifting Like a Metaphor: Calgary Poets of Promise features 12 writers whom Maylor believes all have the talent, drive and capacity to publish their own books soon. Remarkably, nine out of the 12 all took creative writing classes at Mount Royal.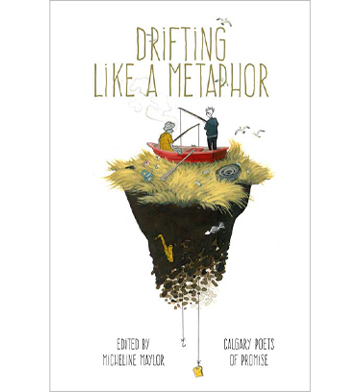 Drifting Like a Metaphor: Calgary Poets of Promise

"These are poets that I think have promise, could become successful, or even a Calgary Poet Laureate in the future," Maylor says. The book was put together as a legacy project for the Calgary Poet Laureate program, and in its introduction she writes, "The authors in this book are some of the best and brightest writers living in Calgary today … This anthology is meant to introduce poets who have the ability to make connections that work."
One of those authors is Bachelor of Arts ― English graduate Tyler Engström, who was also nominated as a finalist for the RBC Bronwen Wallace Award for Emerging Writers in 2017. He says, "… when they called to inform me of it and said 'we loved what you wrote,' that specific moment will stay very close to me. Any time someone connects with my writing it becomes everything."
Engström describes the creative writing courses he took at Mount Royal as "very rewarding," saying the program greatly furthered his progression. "Honing your voice, learning to read in public, to have people enjoy (or dislike) your work, learning how your intent translates to others, it's a crash course in being a writer."
Another featured poet is Sarah Howden, who graduated from Mount Royal with an honours degree in English and is now in the first year of her PhD at the University of Toronto (after completing a master's in creative writing at the University of New Brunswick). She is now focusing on the environmental humanities and American literature, but says she wouldn't have made it to where she is without her Mount Royal experience. The interactive nature of the creative writing courses at Mount Royal is part of its strength, Howden says, and that the program's community feel and supportive atmosphere was integral to her further accomplishments in academia.
"Because of the encouraged curiosity and creativity, (the creative writing) courses provided a space to stretch and explore your imagination, which truly strengthened both my creative writing skills and my academic writing skills. Learning felt more like an experience than a stressful process, and also felt much more catered to my own life experiences."
A stacked roster
There's a great poetry community in Calgary, which is further supported through creative writing programs like the one at Mount Royal, Maylor says.
"I personally think that our creative writing program at Mount Royal is just exceptional. We have the best undergrad creative writing program in the country," she says, citing her heavyweight peers such as Richard Harrison, who is a Governor General's Literary Award winner, Natalie Meisner, PhD, who produces plays staged on a national scale, Beth Everest (recently retired), who writes award-winning poetry and fiction, and Derek Beaulieu, who is now with the Banff Centre. She describes the team as "high achievers" who have been engaged in a mutual conversation - and sometimes debate - about creative writing for decades now. And they refuse to close themselves off within the borders of the Mount Royal campus, offering real advice and procedures for accomplishing goals.
Maylor has founded a literary society, and is also a publisher, meaning students have a "main line" to someone who understands the practically of doing what needs to be done to become successful.
The position of poetry in society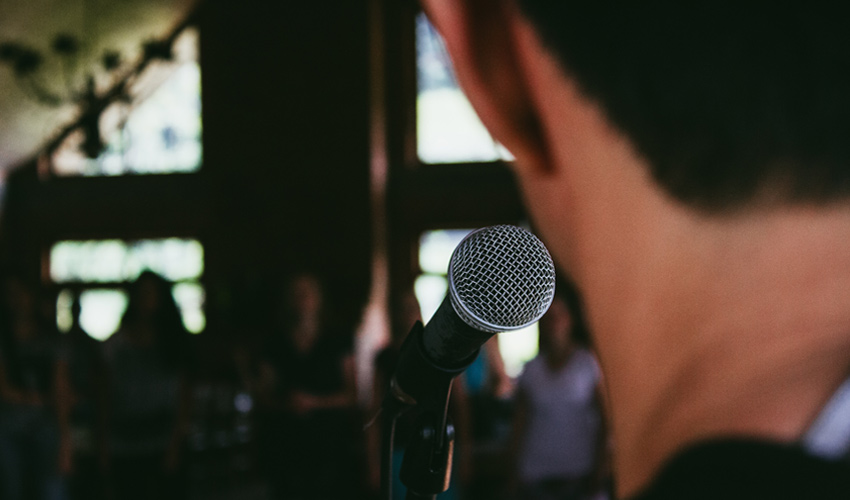 Unfortunately, poetry is less of a career than it is a calling. "You don't consider poetry a job," Maylor says. "No one says that. That's just a ridiculous thing to say. So why do I do this? I do it because I think it is a calling, but I also do it because I think that there's nothing more important. I think that poetry allows the community to feel more human."
Engström agrees, saying, "Poet' is not a fruitful career path, unfortunately. If you're writing poetry outside of a creative writing course, it's because you love it. If you love poetry, or writing of any sort, it'll always stay with you, just give it attention when it asks."
Poetry is "literally for everyone," Howden says. "Nowadays, poetry is a medium that has the ability to eloquently express multiple, developing, progressive, complex viewpoints and perspectives, and we need spaces like this in our world. There is something for everyone in poetry, whether you want to laugh, cry, feel empowered, release your anger. It is all there."
Because it exists outside of the "money economy," Maylor says, "Poetry has the ability to be authentic in a way that most other things don't."
And it's that particular authenticity that makes poetry, and art in general - essential, says Engström.
"Society is obsessed with being entertained to the point where we forget that under all this entertainment the people who are creating it are offering us truth and an opportunity to feel something. Poetry, I think, is one of the purest and most consistent examples of that."
May 7, 2019 — Michelle Bodnar
Media request contact information.
Have a story idea? Please fill out this form.