Mount Royal University Alumni Share the Impact of their Study Abroad Experiences
Just over 20 years ago, Mount Royal University's Office of International Education offered, for the very first time, eight Mount Royal students the opportunity to partake in an international exchange program. Since then, the University has cultivated over 75 partnerships with schools in 27 countries across the globe.
Today, more than two hundred students have the opportunity to embark on life changing study abroad opportunities offered through Mount Royal University each year. Whether it's a semester long exchange to one of our partner institutions, a month long group field school with their professor and classmates, or an International work experience, practicum placement or internship, students don't have to wait until graduation to set off on international adventures or to satisfy their 'Wanderlust'.
Incorporating a study abroad experience into their degree provides students with a lifetime of benefits. These experiential learning opportunities can ignite a student's education (sometimes leading them on a new path), launch their career or career goals, open up lifelong pursuits, encourage personal growth and development, increase cultural tolerance and facilitate lasting friendships.
So where are Mount Royal's pioneer education abroad students and those that have followed now? What are they doing and how has their international experience at Mount Royal University shaped and impacted their skill set, career path and personal endeavours?
Business student alumnus, Tulio Conejeros, originally from Chile, was one of the first students to embark on an international exchange through Mount Royal. He traveled to the Tecnológico de Monterrey in winter 1997 under the International Academic Mobility (IAM) Program.
Upon commencing his studies at Mount Royal, Tulio was intrigued by International Education and impressed by the opportunities available to him. It was his professor who marketed the value of such an international experience, prompting him to apply.
Although nervous and unsure prior to his international departure, Conejeros feels he got the most out of his academic career from studying internationally and that the experience allowed him to grow in many ways.
The most valuable skills he gained were cultural awareness and understanding, as his travels allowed him to learn in a different perspective, through another culture's eyes, and pushed him outside of his comfort zone.
"Business is so different across cultures and the [International] experience allowed me to gain a different perspective in Business," says Conejeros. "Now, I feel I can relate well to international Business partners to build even stronger relations and have the international experience to understand and appreciate how things work locally in other countries."
­­­­­­Conejeros credits his exchange experience through Mount Royal to leading him to success in a very international related career field. He has over 15 years of experience in global business development, working with both small businesses and Fortune 500 firms. He was the Vice President, Business Development at Rainmaker, an energy consulting firm with offices around the world, where he led successful overseas market expansion in China, Latin America, the Caribbean, the United States and Canada. There he earned a reputation for cultivating and maintaining key international business relationships and currently works for a Chinese conglomerate, Xiamen XGMA Machinery Co., Ltd, where he is the Vice President of North American Operations.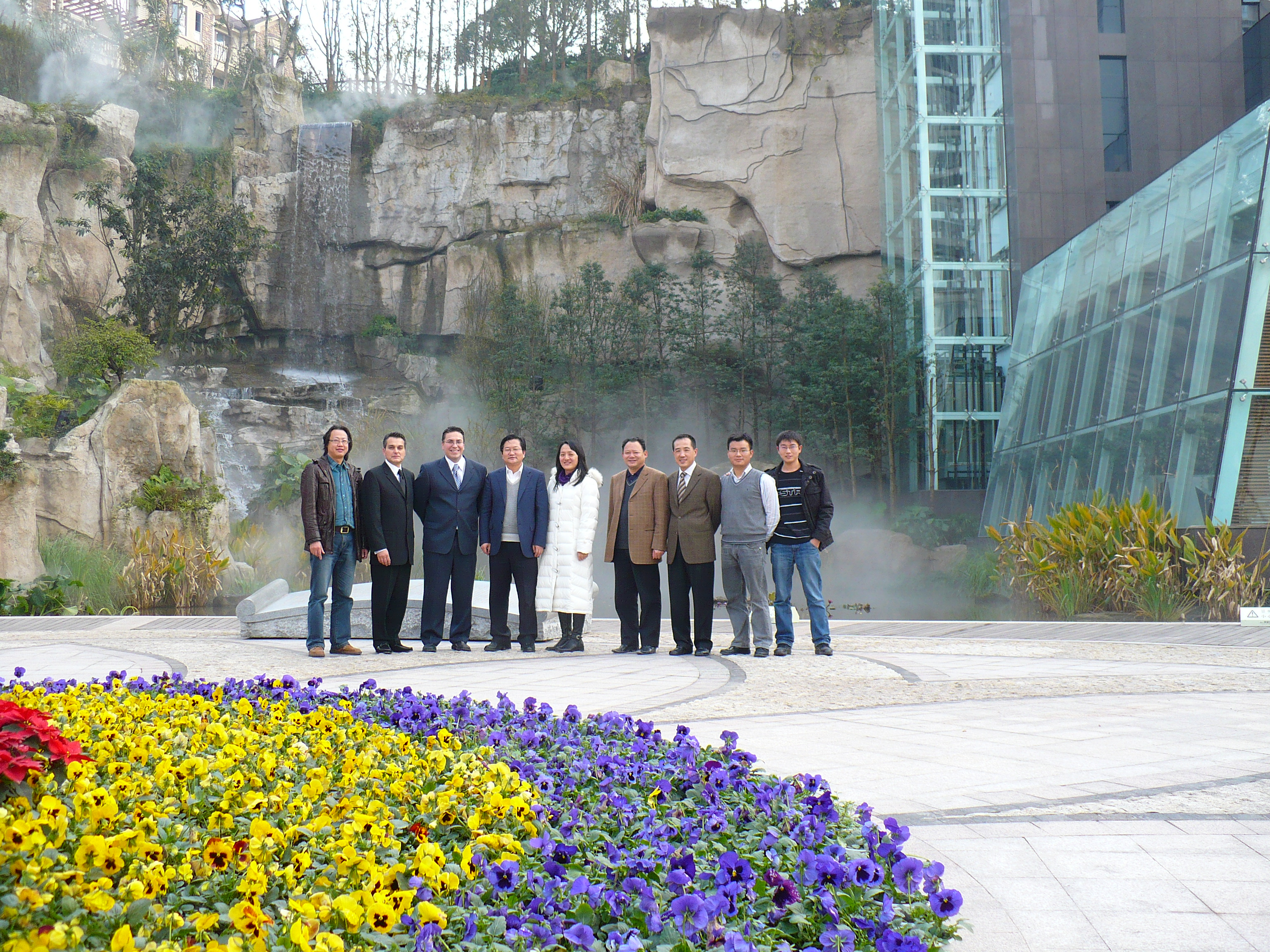 Mount Royal University Alumni Share the Impact of their Study Abroad Experiences.
If it wasn't for my time abroad and the connections I made with so many people with international business experience, I am sure I would have followed a very different career path," explains Conejeros.
Conejeros also credits his education abroad experience for his strong leadership skills and intentionally seeks potential employees with international experience when hiring.
Eric Bennett, a Mount Royal Business Administration student alumnus, who embarked on an exchange in fall 2006 to Lingnan University in Hong Kong, says his study abroad experience taught him soft skills such as self-reliance, independence, and self-growth, and made him a different person.
The new culture and sense of community that he was immersed in while a student abroad led him to desire being involved in community building back home. Today, Bennett is an active member, for eight years now, of Rotary International, participating on local and international projects, and has been mentoring students through the Harry G Schaefer Mentorship program at Mount Royal University for the past three years.
Although Bennett feels he is following a similar career path as he would have, had he not participated in an international exchange during his studies, he likely would not have found the charitable side of business, through Rotary International, nor would have been involved in student mentoring and alumni in the way that he is today.
Bennett feels the international part of his studies gave him a unique learning experience and an edge above others when job searching in his career field.
"Exchange is multi-level education and experience at its finest." says Bennett. "The traditional classroom experience with the added twist of an international location and perspective, layered with the experience of learning alongside fellow students from all over the world, and topped off with travel experiences of a lifetime."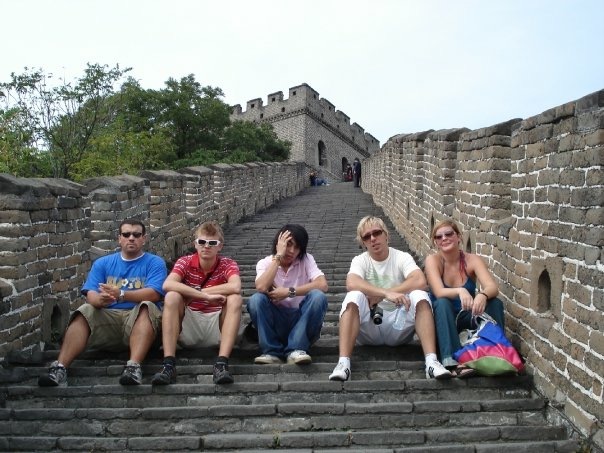 Eric Bennett (second from right) with fellow international students at the Great Wall of China.
Currently a Wealth Advisor with Scotia McLeod/Scotia Wealth Management, Bennett chose to pursue work with a global company because he wanted to continue to travel with intention and credits his first job upon graduation, at HSBC (Hong Kong and Shanghai Banking Corporation Limited), to his Mount Royal exchange.
"My participation on exchange was one of the reasons for my quick job placement at HSBC, and it continues to be part of my professional, social and charitable life today," explains Bennett. "I stood out among the other candidates in the interview because of my international experience. I started out the interview by talking about my exchange to Hong Kong, and that was it, I had them sold!"
Maeghan Smulders stepped out of her comfort zone as a Business Administration student, specializing in General Management, and participated on an exchange to Lingnan University during the 2007 summer semester. Like many Mount Royal students, the international opportunity was her very first experience abroad, all on her own, and the growth and skills gained were life changing.
She learned culturally about doing business in China, and gained valuable problem-solving, communication and networking skills as she navigated through a very different culture and language. The adventure has made her a more open person and confident business woman.
"Being totally out of my comfort zone, trying to navigate through relationships, adjusting to different working environments and cultural differences is something I experienced through studying abroad," explains Smulders. "Being in a place that is totally out of your comfort zone, pushes you to do things you didn't know were possible. I now have greater confidence in myself and feel more empowered to think bigger and not limit myself when I am trying to solve problems."
As with most international adventures, one incredible experience leads to others. After Hong Kong, Smulders pursued a research project at Mount Royal that led her to Stockholm where she had the chance to share her research on a global stage.
"It was a crazy experience, I was the only undergraduate student at the conference and if I hadn't had the confidence I had gained from studying abroad, I don't think I would have had the guts to go,' says Smulders.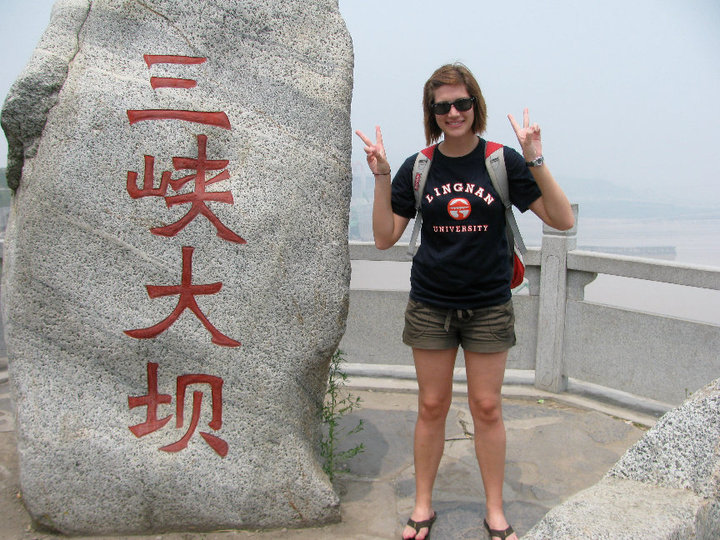 Maeghan Smulders visiting Three Gorges Dam, the largest dam in the world, in Yichang.
Her path following these international opportunities included involvement and leadership with Enactus at Mount Royal, where she spearheaded many community outreach projects, taking on the role of ambassador for the university, volunteering both on and off campus, and being named 2011 HSBC Woman Leader of Tomorrow.
Shortly after this recognition, Smulders was inundated with an astounding 29 job offers from organizations that had heard her story. Not knowing which industry was the best fit for her, she embarked on another incredible journey of discovery by creating Project ONE12, an initiative that saw her intern at 10 jobs across North America in 112 days to find her right fit. The experience resulted in her taking a position as the head of marketing at True Key by Intel, moving to Montreal to use her skills honed from studying abroad and to start a new life.
Smulders believes that university is the best time to take advantage of international opportunities like exchange as it helps build a unique experience to include with your degree. It also allows you to meet new people and explore places you've always wanted to go.
"Every student should consider studying abroad for the opportunity to broaden their education, learn how to work outside of their 'everyday' and gain valuable experience that can be applied to life after graduation," says Smulders. "After graduating, it can be harder to take the time to explore, especially when you're focused on jump-starting your career. So take the time now, and you won't regret it!"
Marisa Norona, July 2017