Brittany Reid
Bachelor of Education — Elementary
In anticipation of MRU's first ever Giving Day on Nov. 30, we are celebrating the deep, long-lasting impact of Mount Royal's generous donor community.
Brittany Reid received the Eva Rosenberg Memorial Scholarship while a student at Mount Royal and provides her testimonial as to its positive effect on her education and her life.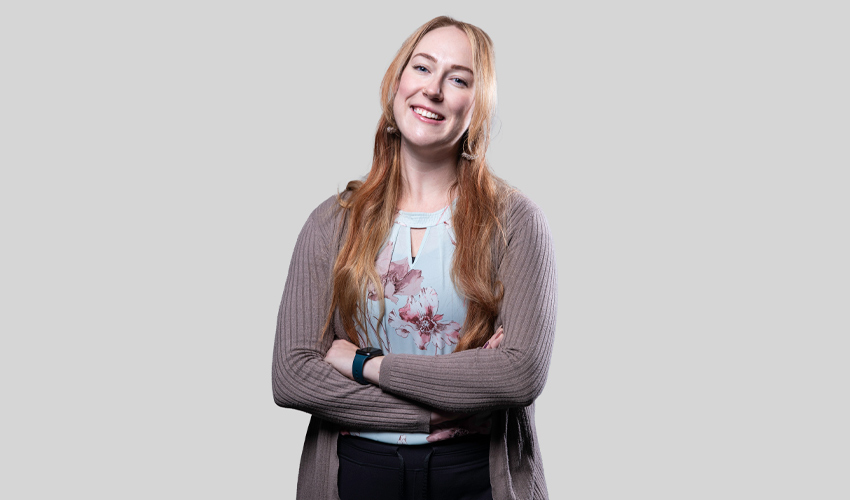 How did this award assist in your academic and personal success?
I can confidently say that I would not have been able to enter my fourth year of education without the aid of scholarships and bursaries such as the Eva Rosenberg Memorial scholarship.
With this being my final year at MRU, I've accumulated quite a bit of student loan debt. I'm also a single mother of two girls and I work two jobs in order to come to school every day.
The most exciting part of my fourth year of education is that it includes a 12-week full-time teaching practicum starting in January. Thanks to my award, I'm able to put a little more money away so that when it comes time for my placement, I can focus solely on my students and my practicum experience. Additionally, I can spend more time with my children afterwards.
How important is giving to you?
These awards are so impactful for students such as me. Whether the money is used to purchase new technologies for the ever-changing school year (especially during a pandemic), or to assist with rent and groceries, they remove just enough stress to allow us to immerse ourselves in the post-secondary experience without second-guessing how to make ends meet. Every little bit helps, and I am so appreciative to the families and organizations who give to MRU to ensure that students of all backgrounds can achieve their education goals.
Thank you for making my education possible.