'LOVE, Olive Oil, and Coffee'
Words provided by Lee Hassan in recognition of Black History Month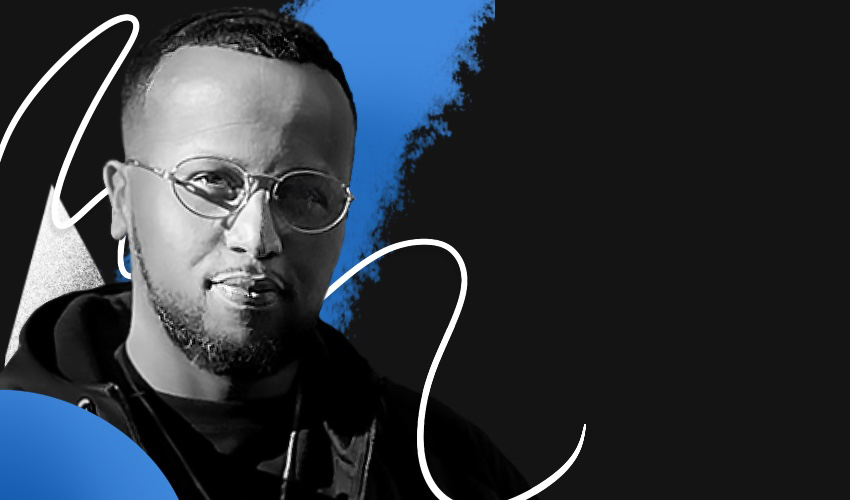 Throughout the month of February, MRU is presenting a collection of the voices of Black writers in our community in recognition of how words have the power to both build and destroy identities.
When a dangerous civil war broke out in Somalia, Lee Hassan was just a small child with a favourite pair of jean overalls and a love for chai tea. As armed factions fought for influence in the fractured country, Hassan and some family members managed to secure a spot on one of the very last flights out. It would take 20 years before the conflict would begin to ease and 12 years before he would see his mother again.
A public relations major and a creative writing minor, Hassan's early memories remain vivid. His spoken-word origin story (he was once an avid poetry slam competitor), "LOVE, Olive Oil, and Coffee," pulses with the smells, sounds and customs of Somalia. His beginnings go straight back to Africa, "so a lot of the history of Black Canadians is not shared with me, but a lot of our current and very real issues I very much identify with," he says.
"The Black experience is different, unique to each individual. Being Black is definitely at the forefront of my personal experiences, but writing just makes me a global citizen," Hassan says. When writing and creating, the colour of Hassan's skin is not the driving force, but is, "just there," and "omnipresent."
"The pen is a great equalizer," Hassan says.
Hassan grew up in Ottawa at a time when Black people – especially Black Africans – weren't that common to be seen. There were adjustments, culture clashes, and Hassan admits to getting into a fair amount of trouble as a younger person. As an attempt at redemption for the damage and worry he caused, Hassan has been working on a memoir called Boy About Town, which he plans to self-publish. What he learned then is transferable now to his people skills and to his role as a new father.
"I understand now that I do have great power even in what I like to call 'civilian life,'" he says. After graduation Hassan has plans to further enhance his creativity at film school.
Listen to "LOVE, Olive Oil, and Coffee"