Ptarmigan Charitable Foundation donating $1.4 million to advance Indigenous business leaders at MRU
The gift will fund a chair position in the Indigenous Business and Economic Development concentration
Michelle Bodnar — Mount Royal University | Posted: April 20, 2022
Outgoing students' association president Spirit River Striped Wolf expresses why the Indigenous Business and Economic Development concentration is so important.
---
A $1.4M gift from the Ptarmigan Charitable Foundation will help launch an innovative partnership between Mount Royal University and Siksika Nation's Old Sun Community College to advance Indigenous leaders in business.
The initiative will see the two institutions collaborating to deliver a new program in Indigenous Business and Economic Development (IBED) as a degree concentration within the Bachelor of Business Administration. The gift from the Ptarmigan Charitable Foundation will fund a chair position, enabling recruitment of an Indigenous academic leader in business to co-ordinate and teach in the IBED concentration. This faculty member will also bring a relevant program of research related to Indigenous business to the University.
Dr. J. Richard Bird, PhD, is president of the Ptarmigan Charitable Foundation, a philanthropic family organization prioritizing Indigenous education. The Ptarmigan Charitable Foundation Chair in Indigenous Business and Economic Development will drive the work of the IBED.
"All of my family have had the opportunity for a very good education, which has opened up lots of options to them," Bird says. "We really feel that education is a huge enabler for living a fulfilling life, giving people more of a foundation on which to build regardless of what path they want to take. Education provides more ways to pursue those choices."
A former member of the MRU Foundation Board of Directors, Bird's commitment to education led him to achieve a doctorate from the University of Toronto. He also completed the Advanced Management Program at the Harvard Business School.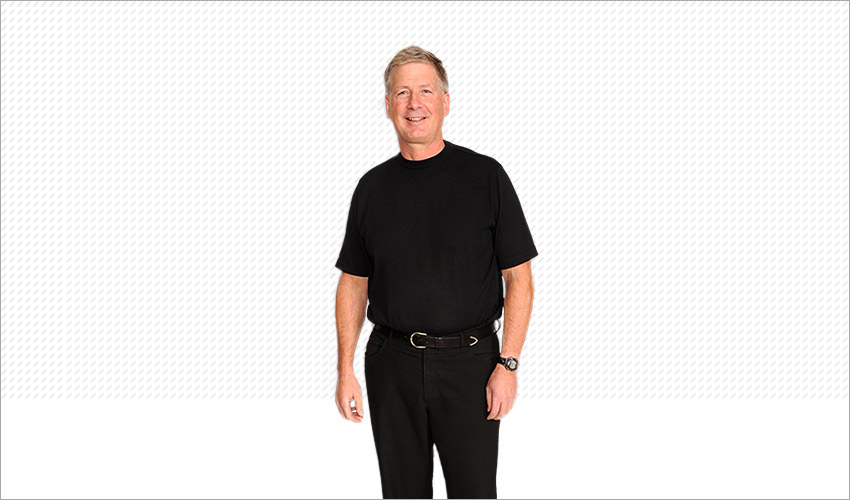 Dr. J. Richard Bird, PhD, president of the Ptarmigan Charitable Foundation.
---
Dr. Tim Rahilly, PhD, MRU's president and vice-chancellor, says the partnership with Old Sun will further progress MRU's indigenization efforts and drive economic growth for Indigenous and non-Indigenous communities.
"We sincerely thank Richard Bird, his family, and the Ptarmigan Charitable Foundation for this significant donation," Rahilly says. "The knowledge the students will gain through participation in the IBED concentration will be invaluable and will begin a ripple effect for generations to come."
Unique in Canada at the undergraduate level, the IBED is an important step for the growth of development opportunities in Indigenous communities as well as the greater economy.
"The IBED program is a shared educational space rooted in mutual understanding and allyship and reflects our Indigenous world view and community-based economic and business acumen," says Maria Big Snake, vice-president of business affairs and government relations at Old Sun.
"This program strengthens the knowledge base of our Indigenous leaders and business administrators and provides transformative business tools to carve the path forward to community economic prosperity."
Ten courses specific to Indigenous management are in development, with a strong focus on Indigenous partnerships. Examples include land-based learning, Indigenous ways of knowing, elders as co-instructors and co-operative education placements with Indigenous bands or organizations.
The genesis of the IBED idea
Dr. Andrew Bear Robe, PhD, indigenization consultant with the Bissett School of Business, witnessed the need for strategic leadership and planning skills sets in Indigenous communities while in the position of executive manager in charge of self-government and government and legal relations at Siksika Nation. Insufficient managerial competencies and negotiation skills led to a lack of quick or decisive actions to make business decisions, Bear Robe says, and difficulties dealing with miles of red tape, cloudy financial reporting requirements and having to constantly report back to senior Ottawa officials for final approvals stalled their Industrial Park development for more than 10 years.
"Meanwhile, interest rates and material costs increased exponentially and the expected revenues did not materialize," he says.
Bear Robe saw an opportunity for Old Sun to take the lead on implementing his vision and presented the idea while with the College's Board of Governors. Bear Robe thanks the First Nations Adult Higher Education Consortium for "approving a funding allocation of a global amount at $60,000 to begin a collaborative process with MRU on the development of the IBED program. It requires fresh and forward-thinking approaches."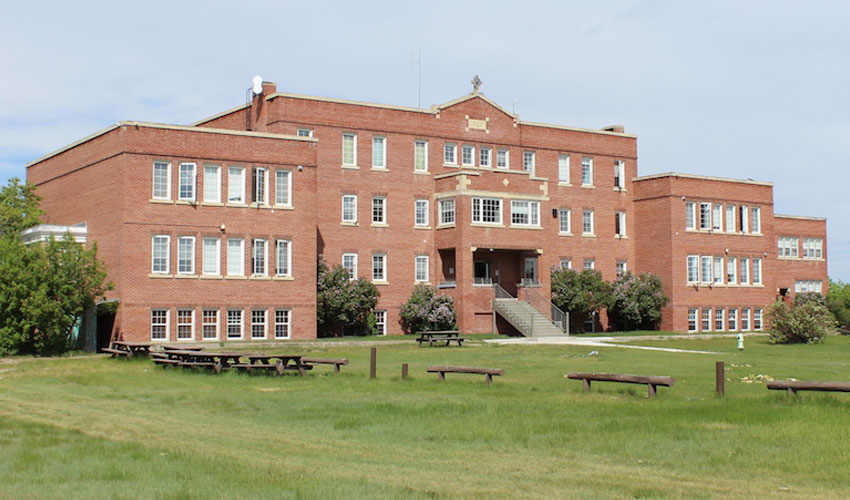 Leaders of the Siksika Nation in the 1970s took control of the Old Sun Residential School building and transformed it into the Old Sun Community College for Niitsitapi (Blackfoot) students. Photo courtesy Old Sun Community.
---
Mount Royal has a long history with Old Sun. Once a residential school representing a dark history, in the 1970s, leaders of the Siksika Nation took control of the Old Sun Residential School building and transformed it into the Old Sun Community College for Niitsitapi (Blackfoot) students. It was one of the first "partnership" colleges in Canada and began as a satellite campus of what was then Mount Royal College (MRC), and was jointly administered by the Siksika Nation, MRC and the Department of Indian Affairs with additional support from the Government of Alberta.
A Memorandum of Understanding and signing ceremony have been completed with Old Sun to mark the undertaking of the IBED initiative. Longer term, additional Treaty 7 partnerships are anticipated, with the potential to extend further as the program grows.
Through the IBED, students, faculty and staff will deepen their appreciation of the roles, perspectives and contributions Indigenous businesses currently make and will continue to make in the Canadian economy.
"It's well-established that when there is a team of people working on a project, you get better outcomes from having a diverse group involved," Bird says. "Everyone can bring a different perspective, a different way of thinking and analyzing particular objectives or problems. As a result, the decisions that are made by teams that include an IBED graduate will be better."
The IBED will also provide an opportunity for non-Indigenous students to form reciprocal, productive networks and find opportunities with their Indigenous peers. Registration for the program will begin in the fall of 2023.