Champion of global health equality receives Calgary Peace Prize
Fatima Hassan founder of South Africa's Health Justice Initiative
Peter Glenn — Mount Royal University | Posted: May 5, 2022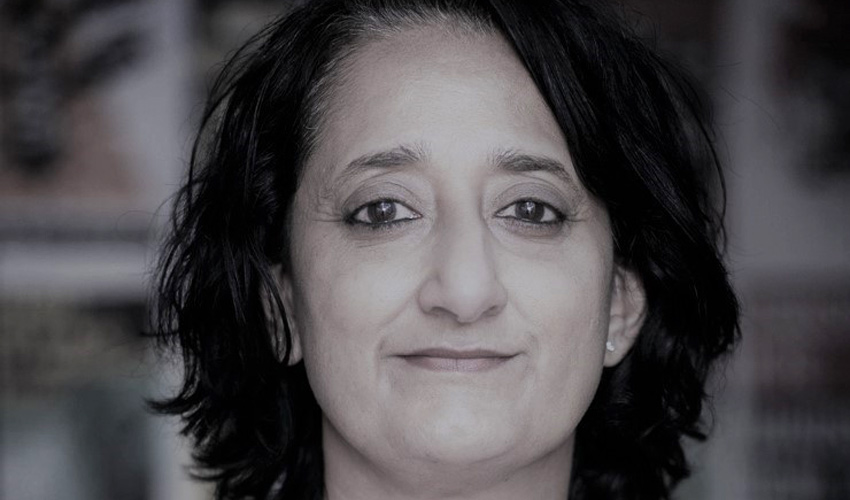 Fatima Hassan is a human rights lawyer and social justice activist and the founder of the Health Justice Initiative in South Africa.
---
A child of apartheid, Fatima Hassan came of age during South Africa's transition to democracy and has since made exemplary contributions towards justice at home and in the international struggle against global health inequality.
A human rights lawyer and social justice activist, Hassan is the recipient of the Calgary Peace Prize for 2022. Awarded by the Peace Studies Initiative at Mount Royal University, the Calgary Peace Prize recognizes outstanding individuals from the global community who work towards making the world a more just, safer and less violent place. Previous recipients include journalist Stephanie Nolen; Kiribati president Anote Tong; Justice Rosalie Silberman Abella, the Honourable Douglas Roche, the Truth and Reconciliation Commissioners of Canada, Retired Lt.-Gen. Romeo Dallaire, Dr. Samantha Nutt and Emmanuel Jal.
Hassan, who was born in Greater Johannesburg during the apartheid era, is the founder of the recently established Health Justice Initiative in South Africa (HJI) and is the former executive director of the Open Society Foundation for South Africa. The injustices of apartheid inspired her to pursue law as a profession and to become a passionate defender and promoter of human rights, especially around HIV and AIDS.
She is well known in South Africa as one of the lawyers, who, with others acting for the Treatment Action Campaign, dared to challenge government and pharmaceutical companies to provide inter alia affordable antiretroviral treatment to people living with HIV — and won.
In recent years, Hassan has turned her attention towards injustices associated with the COVID-19 pandemic. In January of this year during an online forum hosted by Foreign Policy Magazine on global vaccination inequities, Hassan used examples of vaccine hoarding to draw a personal comparison between racial segregation and vaccine inequity.
"I am so grateful and honoured to be alongside the incredible group of people previously awarded the Calgary Peace Prize," Hassan says, who has a Bachelor of Arts and a Bachelor of Laws from the University of the Witwatersrand and a Master of Laws from Duke University.
"The recognition from MRU and the prize itself belongs to the entire HJI team, our board, advisers, and the local and global family of medicine access activists. We have worked for some time to warn about the consequences of intellectual property strangleholds that fuel inequitable access to life-saving treatments, and in this pandemic, we have showed why vaccine nationalism and vaccine apartheid is self-defeating."
'Incredible efforts' an inspiration
The recipient of several fellowships and awards, including the Franklin Thomas Constitutional Court of South Africa Fellowship and the Tom Andi Bernstein Distinguished Human Rights Fellowship at the Yale University School of Law, Hassan has written and published on issues related to social justice, and HIV and AIDS patients' access to medicines. She's also the host of a special COVID-19 and an intellectual property-related podcast called Access, serves on the board of Global Witness, and is on the Advisory Group of Resolve to Save Lives.
"Fatima Hassan has worked tirelessly on these issues, and we want to recognize all of her incredible efforts. It is my hope that many people will be inspired by her work and demand that Canada becomes part of the solution, and not part of the problem, when it comes to the issue of access to medical technologies," says Dr. Mark Ayyash, PhD, professor of sociology at MRU and the Peace Studies Initiative's director.
"Global health inequality is a long-standing and serious problem that has caused so much preventable suffering for so many. People across the world, regardless of wealth and class, race and ethnicity, gender and sexuality, religion and nationality, deserve to have access to life-saving medical technologies. It is against the ideals and principles of peace and justice that wealthy, largely European and North American countries, should have an overabundance of the COVID-19 vaccine, while so many poor countries across the world, especially across the African continent, are struggling to obtain these life-saving vaccines."
Virtual Peace Prize ceremony
An online event May 12, began with a heart-felt tribute to long-time Calgary Peace Prize Committee member the Very Reverend Dr. William Phipps, who Ayash called "a pillar of the Calgary Peace Prize initiative," lauding his commitment to social justice. Phipps passed away in early March of this year, but Ayyash said he was thrilled with Hassan as this year's recipient.
Hassan then formally received the award and discussed global health inequality, racism and the legacies of colonialism, specifically focusing on global COVID-19 vaccine inequality, citing a recent "scathing" report on that inequality from the UN.
Following Hassan's address, the discussion continued with a distinguished panel consisting of Ayyash, who acted as moderator; Priti Krishtel, co-founder and co-executive director, I-MAK; Dr. Madhu Pai, PhD, Canada Research Chair in Translational Epidemiology and Global Health, associate director, McGill International TB Centre, McGill University, and Siva Thambisetty, associate professor of law, LSE Law School, the London School of Economics and Political Science.
"We do this work to show why knowledge hoarding is not an appropriate or just response — especially at a time when publicly funded tools exist to prevent human suffering, but those tools are only available to a select few, in richer parts of the world, and generally not for the black and brown people in my region," Hassan says.
"I want to personally thank the selection committee for this incredible honour and with it, the acknowledgment of the fierce and committed global movement of researchers, academics, lawyers and activists that every day seek to put patients before profits. The Calgary Peace Prize will certainly elevate our voice, and our work."
The Calgary Peace Prize recognizes individuals who through grassroots or institutional efforts are building a more peaceful and just society in Canada and across the world.
"The Peace Studies Initiative is also about creating connections in the community at large," says Dr. Jennifer Pettitt, PhD, dean of the Faculty of Arts at MRU.
"This year's virtual event is a wonderful example of the possibilities to foster discussion and understanding across a global community about timely and important topics such as peace, healing and reconciliation. We look forward to resuming outreach activities in the coming year, continuing this critically important work and creating even more opportunities for engagement."