Student Ethan Ward embraces research into parks during pandemic
Skills gained will support a career in journalism
Peter Glenn — Mount Royal University | Posted: March 24, 2023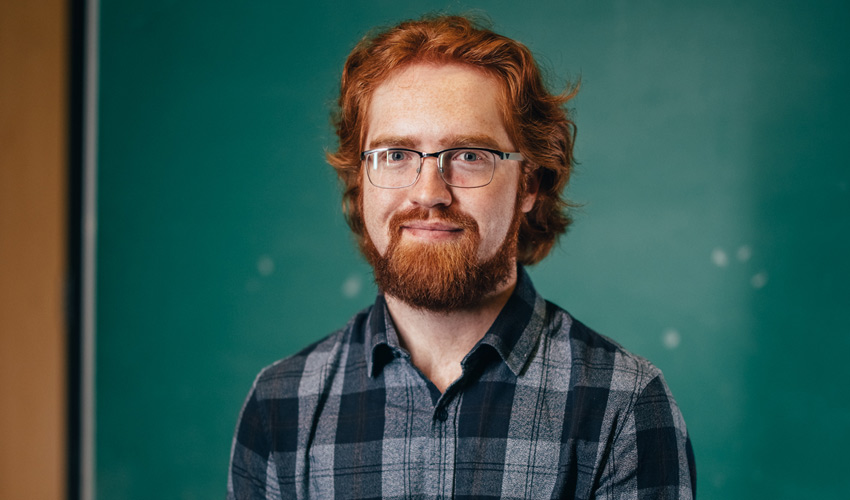 Featured research: Ethan Ward
Bachelor of Communication — Journalism and Digital Media
As opportunities for recreation decreased during the pandemic, visits to parks shot up. That proved positive, but also presented challenges.
MRU journalism and digital media student Ethan Ward researched the impacts of the pandemic on parks on behalf of the Canadian Parks Council (CPC), which represents the interests of 14 governments over 2,700 parks and a shared mandate to enhance the environmental, social and economic values of national, provincial and territorial parks throughout Canada.
The goal was to deliver a report based on Canadian parks performance and operations during the COVID-19 pandemic, outlining successes across the country's various park systems as well as areas that lagged behind. Outcomes varied by region and recommendations based on the findings could help Canadian parks prepare for future disruptive events.
"There were several key findings in our research that outlined the strengths and shortcomings of the Canadian park systems' response to COVID," Ward says.
These included an increased number of visitors from demographics that didn't normally frequent parks, a lack of utilization of social media and a loss of other engagement activities.
While increased usage was positive in terms of people getting outside and experiencing parks, it also led to overcrowding and parking problems. New groups of visitors were sometimes unaware of park etiquette (including what to do with garbage, for example), and some exhibited rude and even delinquent behaviour. There were also increasing tensions between providing people with a safe place to recreate and parks being able to fulfill their mandate of protecting natural environments.
Ward had the opportunity to present the project's findings at the B.C. Parks and Protected Areas conference in Nanaimo in December, 2022.
The opportunity to travel, meet other researchers and hear about their work was encouraging, Ward says.
"It was heartening to see so many people performing research to help keep parks and protected areas ecologically and socially important. There were so many people doing work to make the world a better place, and that to me highlighted the important place research can hold."
The experience of researching itself will prove valuable on the path toward a career in journalism, no matter what form it may take.
"I hope to eventually make my way into the world of media, be it through magazines or podcasting, so I'm not sure how much research work I will be doing," Ward says.
"However, this job did give me experience on important skills applicable to journalism, for instance, the act of researching itself. That's a critical part of any journalistic work."
Ward's journey into student research began with the help of Mount Royal University journalism associate professor of journalism Janice Paskey. Ward took a number of courses from Paskey while completing his degree and he credits her with telling him about the opportunity to work on the project with Dr. Connie Vander Byl, PhD, associate vice-president, research, scholarship and community engagement at MRU.
"She was the one who initially notified me about the opportunity to work on this research project with Dr. Van der Byl and helped set up an interview for the position," Ward recalls. "I wouldn't have had that opportunity without her."
Get involved in MRU's 2023 Research and Scholarship Days, where inquiry and investigation comes to life.