We're glad you're here
Faculty members recognized with newcomers awards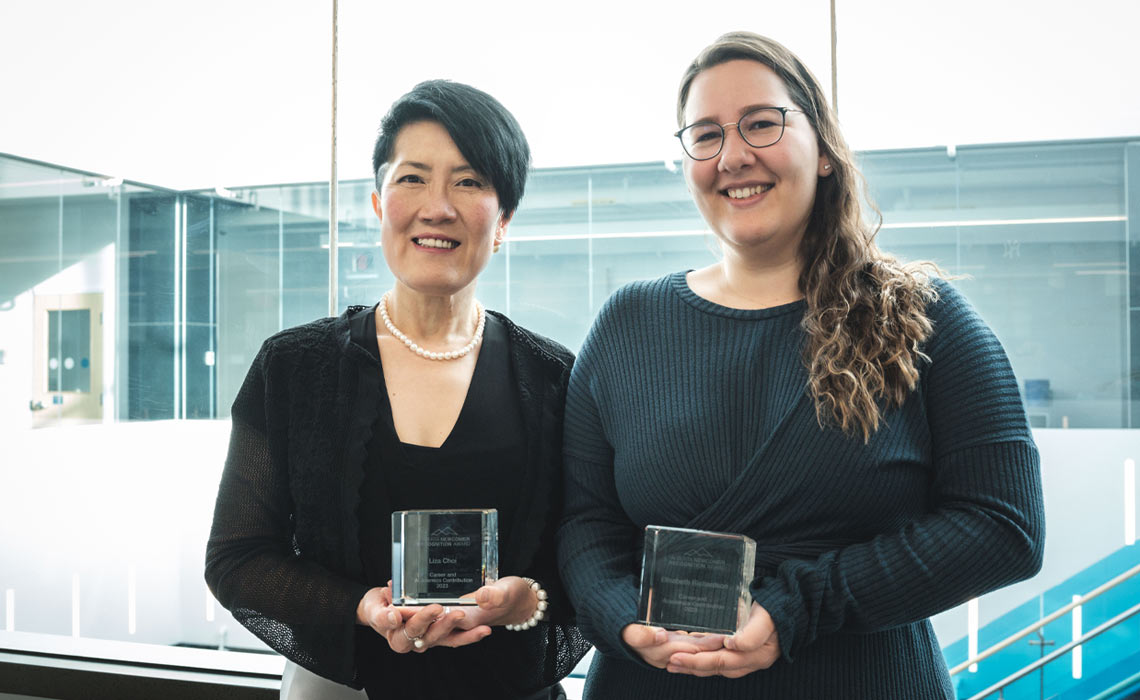 Settling in a new town or city brings out a lot of emotions: exhilaration at the prospect of a new adventure, excitement over making new friends and exploring new places, and sometimes the fear of whether you've made the right decision to settle where you have.
Imagine being a newcomer to Canada. Leaving your home country, whether by choice or necessity, can bring with the move those emotions and many more. There might be language and cultural challenges; a lack of understanding of processes and protocols that those from Canada see as second nature; even the simple navigation of everyday life can be unfamiliar.
But most newcomers do find their way and become successful in adjusting to life in this new and promising environment. Often, it's done through programs and organized activities, but it is also done by individuals — those with first-hand experience in being immigrants themselves — who make it their mission to make a difference.
Each year, the Government of Alberta honours newcomers who have made outstanding contributions through notable efforts to improve the lives of the people around them. Through entrepreneurial activities or volunteering or leading in business or education in their profession, the individuals selected for the Alberta Newcomer Recognition Awards are people who are born outside of Canada but who have become citizens or permanent residents. Some have been here many years, and others are newly arrived. What they all have in common is the desire to share their knowledge, expertise and passion in their new home.
Mount Royal University is proud to have two recipients of this year's Alberta Newcomer Recognition Awards in the category of Career and Academic Contributions.
Liza Choi
Associate professor, School of Nursing and Midwifery
Students whose first language is not English often need help to gain proficiency with communication and with academic achievement. Their journey can also be incredibly stressful.
This realization formed the basis of the English as an Additional Language (EAL) Nursing Student Support Program. Established in 2009, this support program has a unique blend of group learning, focused skills-based workshops and mentoring from peers and faculty. Group gatherings provide a safe learning environment for students to share their academic challenges, practice nursing communication and forge supportive connections.
Studies showcasing the organizational structure of the EAL and demonstrating its efficacy have been published in peer-reviewed journals.
Under Liza Choi's leadership, more than 450 EAL students have benefited from the program, resulting in increased academic success, overall well-being, and career trajectories that maximize the inherent skill in most EAL nursing students. The volunteerism, cultural exchange initiatives and leadership training have empowered these students to excel academically and become leaders in their profession and community.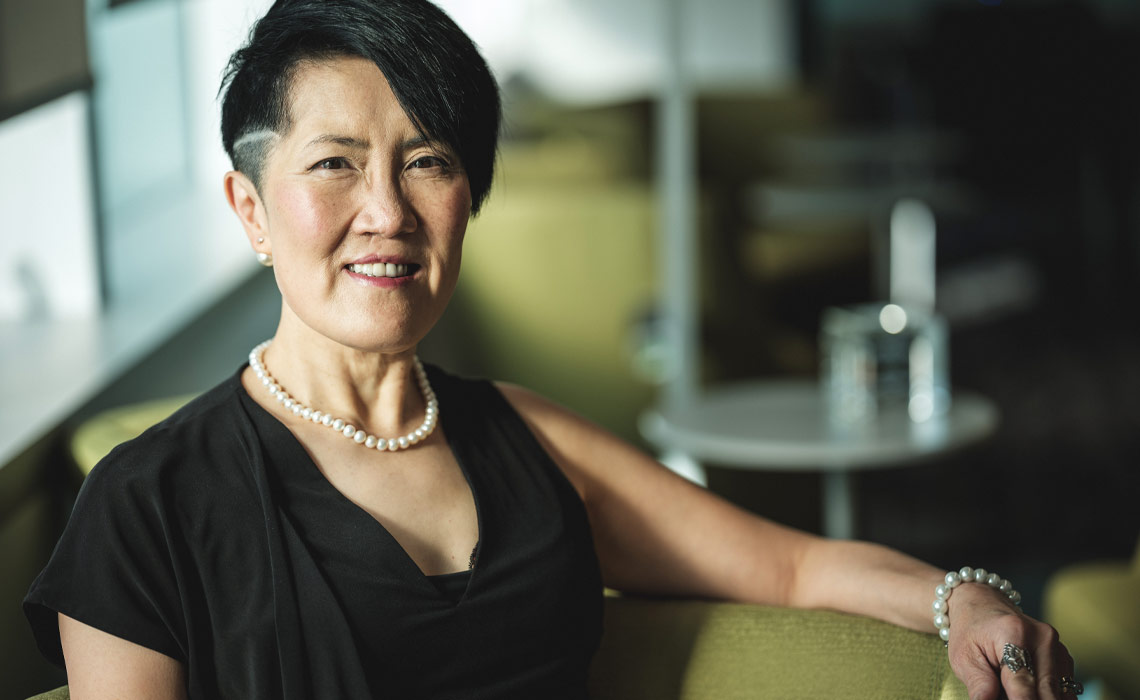 For Choi, seeing the students embrace the program as they become more confident in their abilities is why it exists and continues to be a passion for her. Former EAL students frequently return to campus to volunteer in the EAL Support Program. These alumni remember the impact of this program on their MRU learning experience and how their lives have inextricably changed as a result of their participation. Many former EAL alumni of MRU now hold many positions of responsibility within the health-care sector.
"I appreciate their trust in my facilitation and guidance in their academic, career and personal lives," Choi says. "Their trust inspires me to conduct research and build a successful operational framework for assisting future students and newcomers in higher education."
And Choi is honoured to be recognized for her efforts to help others.
"By being provincially recognized, it signifies the importance of this program," she says. "It highlights the importance of supporting this significant population of students. Having impactful student support is vital to any equitable, inclusive and socially just higher educational learning environment."
Choi shares that the program's impact extends beyond the classroom: "It provides a safe and inclusive space for students to connect, share experiences and receive mentorship."
Elisabeth Richardson, PhD
Assistant professor, Department of Biology
Alberta is a draw for Beth Richardson for more than a few reasons.
The assistant professor of cellular and molecular biology arrived in Edmonton in 2014 from Cambridge, U.K., after earning her PhD in ecology. Much of her work centres on tailings reclamation in the Athabasca Oil Sands Region.
"I follow the microbial communities in reclamation sites over time and figure out which microbes are growing there and whether they'll benefit the ecosystem," she explains.
Richardson has taken this research to the Arctic, and, with a move to Calgary, is also focused on the local urban wetland environments. Here in this city, she says, "We're trying to figure out ways to mitigate algal blooms in urban water bodies — stopping the lakes in lakeside communities from going green and smelly in the summer."
Joining the faculty at MRU last year, and through access to research space, funding and new collaborators, she's found new ways to engage students in the lab.
"I can get undergraduate students involved in my research, allowing me to incorporate aspects into my classes."
For Richardson, another benefit of working at MRU is building connections to both research and community. "MRU really values local collaborative research, so I'm really excited to continue working on projects that I feel like bring value to the people in my community."
Over the course of her time in Edmonton, Richardson's personal life took a positive turn as well, as she met her future husband there. They married this past June. Now, with permanent resident status, she is firmly anchored at MRU, which keeps her close to her research and to her new extended family.
Overall, Richardson says, "I'm really happy I got to build a life here, and to meet my Canadian partner," she says. "It's really nice to feel secure in building a future at MRU. "And on winning the Newcomer Recognition Award? "It's great to have my work recognized, and I'm really glad I was able to build a career here."