Mike Fellows, Academic Emeritus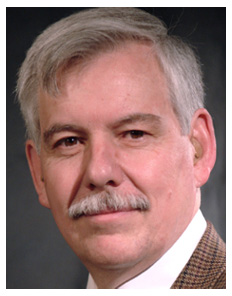 Mr. Fellows is a third generation Calgarian who completed his Bachelor of Arts and Master of Arts degrees in Economics at the University of Calgary. After graduation he taught as a full-time sessional instructor at the University of Calgary for two years before moving to Mount Royal in 1974. Over the following third of a century prior to his retirement in 2006, Mr. Fellows taught more than 10,000 students in various courses including Principles and Intermediate Microeconomic Theory, Principles and Intermediate Macroeconomic Theory, Money and Banking and Transportation Administration. His most challenging teaching assignments involved several semesters of teaching in the out-reach programs conducted by Mount Royal College at the Drumheller Correctional Institute.
Mr. Fellows administrative experience over the years includes serving as: Special Assistant to the President of Mount Royal , Chair the Department of Economics and Political Science, Coordinator of Economics, Chair of a task force to explore the Feasibility of Implementing Year-Round Credit Instruction at Mount Royal College, and Chair of the Department of Policy Studies. After becoming tenured in 1977 he served as a member on: Academic Council, and a number of its sub-committees including Academic Standards Committee, Budget Review Committee, Economic Policy Committee, Student Affairs Committee, Planning Committee, Post-Tenure Evaluation Committee and Professional Standards Committee. He was a peer evaluator for more than fifty tenure candidates and part-time instructors.
He co-authored (with G. Flanagan and S. Shedd) Economics in a Canadian Setting, a textbook for first year economic theory as well as Canadian Economic Issues, a book designed for a readings course in economic issues. Over a twenty-five year period he co-authored and developed; six electronic and print format test banks, a number of study guides to accompany Canadian and American texts in Economics and the curriculum, courseware and animated graphics for two inter-net delivery courses in economics.
One of his most interesting challenges was his part in Mount Royal's development and 2001 launch of the first undergraduate Baccalaureate Degree in Applied Policy Studies in Canada.
Mr. Fellows hobbies include sailing and working with his wife Barbara to rebuild the house they moved to an acreage west of Calgary in 1976. His endeavours in house renovation has taught him much about marriage and his wife's capacity for patience.