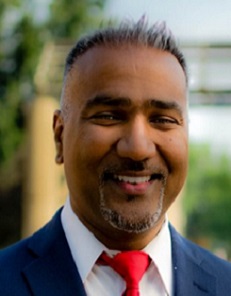 Office: EA3057
Email: rnarayan@mtroyal.ca
Ritesh Narayan is a Lecturer in the Department of Economics, Justice and Policy Studies at Mount Royal University since 2010. Prior to coming to Mount Royal in 2010, he had taught at several public and private institutions and mainly specializing in Criminal Law and Criminology.
Before entering into academics, Ritesh has worked for various law firms in areas of criminal, civil litigation, corporate and family law. Ritesh has also worked for Coordinated Marijuana Enforcement Team (CMET) an ad hoc agency made by the Royal Canadian Mounted Police.
Ritesh holds a certificate and diploma in Criminology from Kwantlen Polytechnic University, a Bachelor of Arts degree in Criminal Justice/Criminology from University of the Fraser Valley and a Master of Law degree from Brunel University in London, England. He is currently a candidate for a Doctor of Philosophy (PhD) degree. Ritesh's area of research includes sentencing of criminals, racism, white collar crime, vicarious liability in terrorism and private policing. Ritesh has three publications set to be out in 2017.