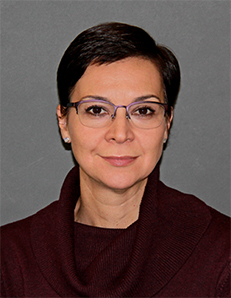 Aleksandra Stojanovic holds a Bachelor's Degree in Italian and English Language and Literature, and a Master's Degree in Language Sciences with the focus on Italian. She obtained both her degrees from the University of Belgrade, Serbia.
Aleksandra has been at Mount Royal since September 2008. Prior to that, she was a sessional instructor of Italian at the University of Calgary. She also taught Italian with the Chinook Learning Services in Calgary.
Before coming to Canada in 2003, she taught beginner, intermediate and advanced language courses to children and adults, as well as large lectures and grammar courses at the University of Novi Sad, Serbia.
Apart from her language teaching interests, the main areas of her study interests are sociolinguistics, lexical semantics, and the general area of languages in contact.