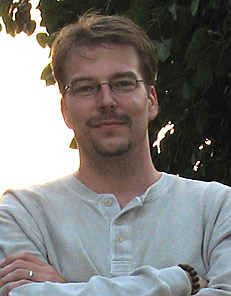 Brian Nichols, PhD
Associate Professor
Office: EA3166
Phone: 403.440.8402
Email: bnichols@mtroyal.ca
Main areas of scholarly interest and/or expertise:
Brian's research examines the responses of Buddhist monks to changing conditions in twentieth and twenty-first century China; aspects he investigates include the establishment of charitable enterprises, the development of transnational networks, and the role of material culture and the state in contemporary religious tourism. Brian has conducted research in China from 2005 to 2012 supported in part by a Fulbright fellowship and a grant from the Asian Cultural Council.
Brian uses his experience in Asia to enhance his teaching with images, videos, and insights about religious and cultural traditions from India to Japan.
Main Areas of Instruction at MRU:
RELS 1103 - World Religions: Eastern Traditions
RELS 2279 - Buddhism
RELS 2212 - Religious Traditions of China
RELS 3312 - Religion in Contemporary East Asia
RELS 3378 - Yoga and Meditation