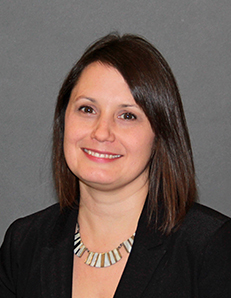 Education
PhD, University of York (UK), 2007
MA, University of York (UK), 2002
BA Honours, Trent University, 2000
Main Areas of Scholarly Interests or Expertise
Late French medieval political culture; medieval Paris; space & place; violence, crime, & policing; and gender & sexuality as it relates directly to the above.

Main Areas of Teaching
Pre-modern European History (Ancient and Medieval): Crime, Punishment, and Social Control; Upper Year Special Topics have included: Histories of Medieval Violence; Revolt and Protest; Chivalry and Warfare.
In 2020 I will be running a blended class (HIST 2238) on Medieval Paris using new digital technologies such as the immersive studio, VR, and the visualization room.


Recent Funded Projects:
SSHRC Explore Grant (2019): "Digital Paris 1400, Phase I"
With this digital humanities project, I am building an interactive website and source repository focused on the spatiality of late medieval Paris. It focuses on the political, community, and criminal spaces of the city. The website's goal is to use data to visualize key spaces of exchange, policing mechanisms, acts of resistance, and social or political networks.
SSHRC Insight Development Grant (2016-2018): "Policing Late Medieval Paris"
This project investigates late medieval disciplinary structures policing different bodies and the spaces they occupy in Paris. It queries the relationship between space, affect, violence, "noise" (disorder) and (dis)identity in the city.

Publications
"Sex, Knowledge, and 'Women of Sin' in the Registre criminel du Châtelet de Paris(1389-1391)," in Gender and History, forthcoming 2019.
"Defamation, A Murder
More
Foul? The Second Murder of Louis, Duke of Orleans (d. 1407) Reconsidered" in
Medieval and Early Modern Murder
, 254-280, ed. Larissa Tracy, Woodbridge: The Boydell Press, 2018.
"Passionate Politics: Emotion, Affect, and Identity Formation among the Menu Peuple in Early Fifteenth-Century France" in Affective and Emotional Economies in Medieval and Early Modern Europe, Palgrave Studies in the History of Emotions, 19-50, eds. Andreea Marculescu and Charles-Louis Morand-Métivier, London & New York: Palgrave MacMillan, 2017.
"Knowing One's Place: Space, Voice, and Legitimacy in Early Fifteenth-Century Paris" Medieval History Journal 20.1 (2017): 1-51.
"The Politics of Grief in the Outbreak of Civil War, 1407-1413." Speculum 91, n.2 (April, 2016): 422-452.
"Winning Hearts and Minds in Early Fifteenth-Century France: Burgundian Propaganda in Perspective," French Historical Studies 35, n.1 (2012): 1-30.
"Partisan Identity in the French Civil War, 1405-1418: Reconsidering the Evidence on Livery Badges." Journal of Medieval History 33 (2007): 250-274.