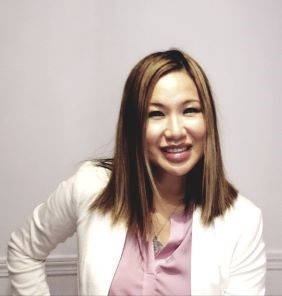 Jacqueline Ho, PhD
Sessional Instructor
Office: EA3129C
Phone: 403.440.8908
Email: jdho@mtroyal.ca

Education
PhD - University of Calgary (2015) (Interdisciplinary Studies:
          Religious Studies, Anthropology, Sociology, Canadian Studies)
MA - University of Calgary (Religious Studies)
BA -  University of Calgary (Religious Studies)
Main areas of scholarly interest
I like to examine religious topics from a multi-disciplinary approach, including the experiences of Asian Buddhist diasporas and new religious movements. My MA research focused on Humanistic Buddhism as practiced by the Tzu Chi Buddhist Compassion Relief, Fu Yan Buddhist College, and Dharma Drum Mountain.
My doctoral research examines the conversion experiences and community outreach practices of the Calgary Pai Yuin Temple, a branch of the True Buddha School. In my research, I proposed a list of outreach strategies for fostering a multi-ethnic congregation.
Other areas of interest include the Jodo Shinshu Buddhist Churches of Canada, Vajrayana Buddhist rituals and meditation, religious attendance in Canada, and the local outreach practices of Buddhist temples in Calgary.
Pedagogical Approach
I employ the method of inquiry-based learning in classroom instruction, which uses questioning as a driving force for peer-learning. I also like to emphasize narrative and storytelling, and involve guest speakers and field trips in classes.
Courses Taught
RELS 1101 - Introduction to Western Religions
RELS 1103 - Introduction to Eastern Religions
RELS 2209 - Religious Experience
RELS 2279 - Buddhism
RELS 2281 - Women in Religion
RELS 3333 - Death & Dying in Religion
Personal Interests
I have been practicing meditation for 18 years, and I am a meditation instructor at a local Buddhist temple. I also like to golf and go biking. My hobbies include painting, making terrariums and mala jewelry, maintaining fresh and salt water aquariums, and collecting gemstones.