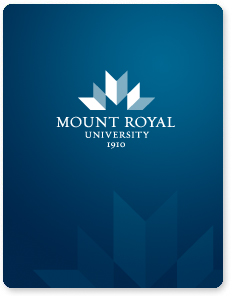 Education
BA (History and Theater) Rhode Island College
MA University of Toronto
MA University of Maryland
PhD University of Maryland
Office: EA 3173
Phone: 403-440-8684
E-mail: kawilliams@mtroyal.ca
Kimberly A. Williams earned her Ph.D. in Women's Studies, with a focus on the gendered, racialized dynamics of US foreign policy, at the University of Maryland. Her dissertation interrogated U.S.-Russian relations in the twelve years between the demise of the Soviet Union in 1991 and the U.S.-led invasion of Iraq in 2003. The revised book manuscript, entitled Imagining Russia: Toward a Feminist Analysis of American Nationalism in U.S.-Russian Relations, was recently selected as one of three finalists in the SUNY Press Dissertation/First Book Prize in Women's and Gender
Studies.

Williams is currently working on a project exploring the intersection of government/elite discourse on and popular representation of "violence against women" as a category separate and apart from other kinds of violence. Her teaching and research interests include:
Transnational feminist and queer theories and movements
Feminist theories of nationalism, militarization, and international relations
Men and masculinities in U.S. foreign policy and American nationalism
Gender and global restructuring
Visual, performance and media culture
Feminist and critical pedagogies
In addition to a Ph.D. in Women's Studies, Williams holds an M.A. in Women's Studies from the University of Maryland, an M.A. in History from the University of Toronto, and a dual B.A. in history and theater from Rhode Island College in Providence. You can learn more at www.freewebs.com/kw20784.