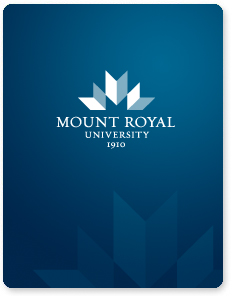 Office: EA3169
Phone: 403.440.8546
E-mail: lhaggarty@mtroyal.ca
Liam Haggarty is an associate professor of history and Canadian Studies in the Department of Humanities. Born and raised in Victoria, BC, he obtained his BA (2004) and MA (2005) from the University of Victoria before completing a PhD In Canadian Aboriginal History at the University of Saskatchewan in 2015. Liam's research focuses on Indigenous land use practices and economies, how they operated historically, and how they adapted to settler colonialism in the nineteenth and twentieth centuries.

In addition to his teaching duties and role with IES, Liam is a past Coordinator of Indigenization, Division of Academic Affairs, and the co-convener of the Under Western Skies conference series. As a settler scholar living in Treaty 7 territory, Liam is dedicated to education-based reconciliation and the resurgence of Indigenous knowledges related to environmental sustainability and other areas.