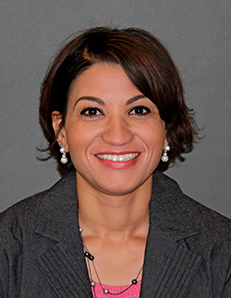 Joan-Maki Motapanyane
Education:
BA (Political Science/History) University of New Brunswick
MA (Women's Studies) Dalhousie University
PhD (Women's Studies) York University
Office: EA3133
Phone: 403.440.6536
Email: mmotapanyane@mtroyal.ca
Dr. Maki Motapanyane is an Associate Professor of Women's and Gender Studies in the Department of Humanities. She teaches courses on feminist theory, transnational feminism/globalization, environmental justice, social movements/political upheaval/social change, 'race'/racism and popular culture.

Her research is situated across three main subject areas - cultural studies ('race', ethnicity, racism), feminism in Africa, and transnational feminism/international development. She has published on feminist theory, transnational feminist research methods, racialized humour and comedy, Hip-Hop culture, and mothering and motherhood.

For more information on Dr. Motapanyane's teaching and research, please visit www.makimotapanyane.com.
Publications:
Motapanyane, Maki. (Ed.). Motherhood and Lone-Single Parenting: A
Twenty-First Century Perspective. Bradford: Demeter Press, 2016.
Badruddoja, Roksana and Maki Motapanyane. (Eds.). "New
Maternalisms": Tales of Motherwork (Dislodging the Unthinkable). Bradford:
Demeter Press, 2016.
Motapanyane, M. and Kit Dobson. "Interrogating the Language of Diversity in
Academe: Motherhood and Parenting in View." Journal of the Motherhood
Initiative 6.2 (Fall/Winter 2015): 125-139.
Motapanyane, M. "Nostalgia and Poetry: Reflections on Research, Creative
Expression and Fieldwork Across Borders." Atlantis: Critical Studies in Gender,
Culture, and Social Justice 36.1 (2013): 12-21.
Motapanyane, Maki (Ed.). Mothering in hip-hop culture: Representation and experience. Bradford: Demeter Press, 2012.
Motapanyane, Maki. "Capitalizing on multiculturalism: Reading the success of Canadian comedian Russell Peters." TOPIA: Canadian Journal of Cultural Studies 25 (Spring 2011): 97-113.
Calixte, Shana L., Johnson, Jennifer L. & Motapanyane, J. Maki. "Liberal, Socialist and Radical Feminism: An introduction to three theories aboutwomen's oppression" (Revised). In N. Mandell (Ed.) Feminist Issues: Race,
 Class and Sexuality, 5th Edition (1-39). Toronto: Prentice Hall, 2010.
Motapanyane, J. Maki. "Insider/outsider: A feminist introspective on epistemology and transnational research." Atlantis: A Women's Studies Journal/Revue d'etudes sur les femmes (Special Issue: Across the Generations in Women's Studies) 34.2 (2010): 96-103.