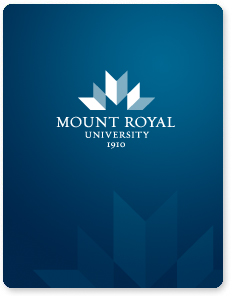 Main areas of scholarly interest and/or expertise:
Philosophy of Mind, especially theories of mental representation
Seventeenth-Century Rationalism
Early Modern Science and Religion
Main areas of instruction at MRU:
PHIL 2215 - The Early Modern Period
PHIL 3307 - Analytic Philosophy
PHIL 2263 - Theory of Knowledge
PHIL 2267 - Philosophy of Science
PHIL 2281 - Philosophy of Mind
HUMN 2221 - Science and Religion in Early Modern Europe
HIST 3329 - The Witch Trials of Early Modern Europe
Current research interests:
"Lutheran Naturalism, Popular Magic, and the Devil." In The Devil in Society in Premodern Europe, edited by Richard Raiswell with Peter Dendle, 350-373. Toronto: Centre for Renaissance and Reformation Studies, 2011.
"Popular Magic, Witchcraft, and Lutheran Religious Literature." In Staging the Superstitions of Early Modern Europe, edited by Verena Theile and Andrew McCarthy. Farnham, Surrey: Ashgate Publishing, forthcoming.
A Historical Introduction to Philosophy of Mind: Readings with Commentary, Second Edition 2010, Peterborough: Broadview Press.
With Barbara Dähms, The Trial of Tempel Anneke: Records of a Witchcraft Trial in Brunswick, Germany, 1663, Toronto: University of Toronto Press, 2005.
Two projects in hand:
Second edition of A Historical Introduction to Philosophy of Mind, Broadview Press, 1st Ed 1997
Seventeenth-Century Perceptions of Magic in the Brunswick Region
A monograph under preparation: Against God's Order: Magic, Witchcraft, and Religion in a German Duchy