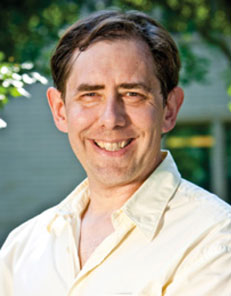 Steven Engler, PhD
Professor

Office: EA3163A
Phone: 403.440.8992
Email: sengler@mtroyal.ca

Education
PhD, Concordia University (Montréal)
MA, University of Toronto
BA, University of British Columbia
---
Scholarly Interests
I study local markets of religious services in Brazil, with a focus on popular Catholicism and its relation to some of Brazil's many spirit-possession religions: Kardecism (an upper-class off-shoot of French Spiritism), Afro-Brazilian traditions (Candomblé, Quimbanda and Reinado/Congado) and Neo-Pentecostalism; and especially Umbanda (a hybrid of Kardecism and Afro-Brazilian Candomblé).
I also have an ongoing collaborative cross-disciplinary project with MRU philosopher of language Mark Gardiner. We look at theories of meaning and the study of religion/s.
Teaching
My basic commitment is to act professionally and ethically, treating all students equitably and respectfully, and maintaining a supportive and productive learning environment. I have three teaching outcomes: substantive – teach the material; disciplinary – represent the study of religion; critical — model and provide practice in reflecting on basic value stances.
Selected Scholarly Activity
Michael Stausberg and Steven Engler, eds. 2020. The Routledge Handbook of Research Methods in the Study of Religion, 2nd ed. London: Routledge
Satoko Fujiwara, David Thurfjel and Steven Engler, eds. 2020. Global Phenomenologies of Religion: An Oral History in Interviews. London: Equinox.
Michael Stausberg and Steven Engler, eds. 2016. The Oxford Handbook of the Study of Religion. Oxford: Oxford University Press
Steven Engler and Mark Q. Gardiner. 2017. "Semantics and the Sacred." Religion 47/4: 616–40. doi: 10.1080/0048721X.2017.1362784
Steven Engler. 2016. "Dona Benta's Rosary: Managing Ambiguity in a Brazilian Women's Prayer Group." Journal of the American Academy of Religion 84/3: 776–805. doi: 10.1093/jaarel/lfv092
Selected Honours, Grants and Awards
SSHRC Explore Grant – "Ritual Polyphony in Afro-Brazilian Religions," 2019–2021.
American Academy of Religion, Collaborative International Research Grant — "Ritual Polyphony in Afro-Brazilian Religions," 2018–2020.
Team member (theory/methods) of the Religion and Healing project, Sogang University, South Korea. Funded by the Korean
Research Foundation, 2017–2021.
---
Link to my professional website.
---