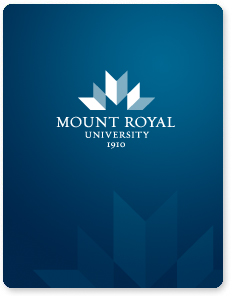 EA3022
403-440-7063
tmerrells@mtroyal.ca
Teresa has a Diploma in Computer Technology (Honours) from the Southern Alberta Institute of Technology as well as a B.A. (With Distinction), M.A. and Ph.D in Linguistics from the University of Calgary. Her research interests include phonology, phonological acquisition, and language learnability.
Teresa began teaching at Mount Royal as a sessional in 1994 and received tenure in 2001. She teaches The Nature of Language I (Ling 1111) and The Nature of Language II (Ling 1113) as well as Modern English Grammar (Ling 2221). She also teaches courses in First (Ling 2231) and Second (Ling 2207) Language Acquisition.