The Taylor Family Foundation giving legacy
Bringing music to life and expanding opportunities for Calgarians
Don and Ruth Taylor and the Taylor Family Foundation are generous supporters of Mount Royal University. Over the past decade, their giving of $36 million has transformed the campus, physically in buildings and spaces, and educationally in the student experience.
"When we make a donation it is not a one-way street," said Don Taylor. "We get great satisfaction and joy from the results of our gifts."
Don Taylor built Calgary-based Engineered Air into a thriving global business thanks to his innovations in air movement engineering. In 2016 he was named an Officer of The Order of Canada. Ruth Taylor is a former teacher, school counsellor and vice-principal. Together they share a deep commitment to education.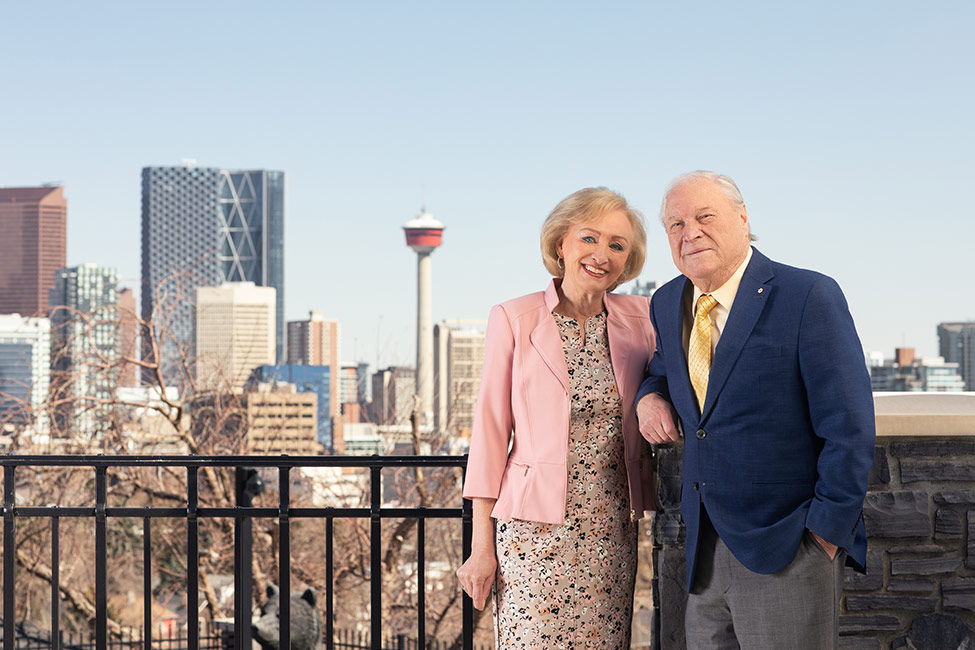 The Taylor Family Foundation is a private, family foundation that looks to support education, preservation of teaching and history, advancement of the arts and health care.
Their contributions to Mount Royal truly makes them one of Calgary's most generous philanthropic families, educating the city's future employees, volunteers and citizens.
"We can't begin to thank the Taylor family enough for their generosity," said MRU President and Vice-Chancellor, Tim Rahilly. "They have played a pivotal role in transforming our campus to serve the needs of 21st century learners."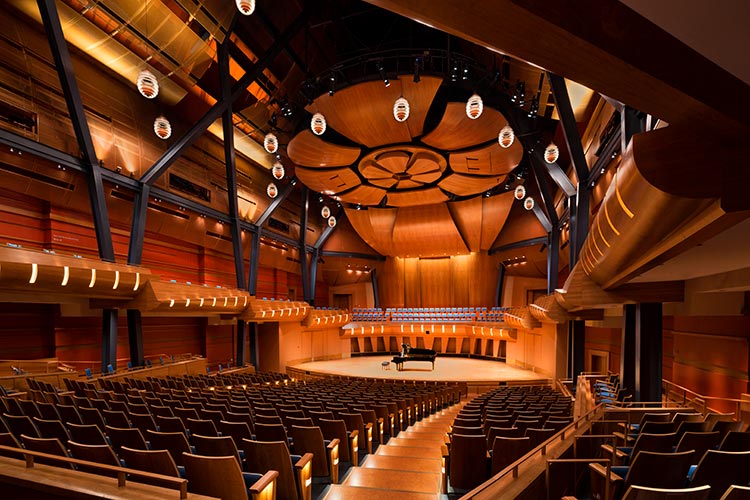 Sharing the joy of music with the community
The largest donation Mount Royal University ever received came from the Taylor family in 2010, with $21 million directed to the Taylor Centre for the Performing Arts. This building boasts Canada's largest musical teaching institution, providing musical instruction to more than 6,000 students annually.
At the Centre's magnificent opening, Don Taylor said, "We are proud to help share the joy of music with the community through this world-class facility dedicated to instruction and the performing arts.
Within the Taylor Centre for the Performing Arts is the Bella Concert Hall, a state-of-the-art performance hall named in honour of the matriarch, Mary Belle Taylor. "The Bella Concert Hall fills a special place in our hearts. Bella was a tireless supporter of education and we know she would have loved this building as much as we do," said Don Taylor.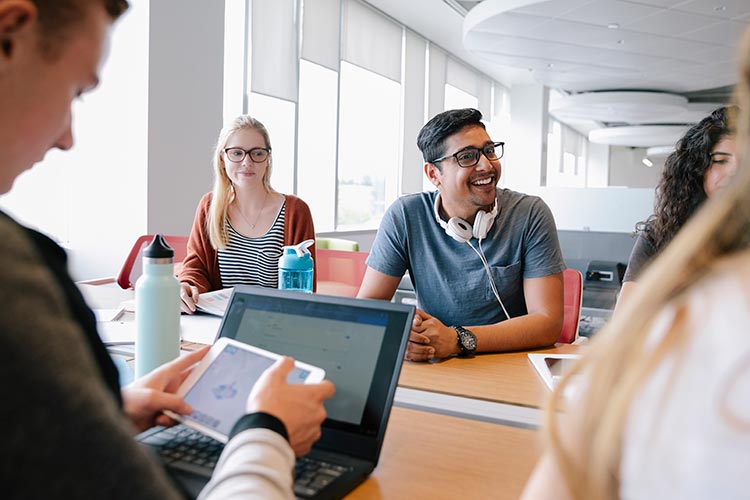 Transforming the campus for 21st century learners
In 2021, Mount Royal was proud to announce a new $15 million donation from the Taylor family that would transform empty and old spaces in the main building to enable more Albertans access to a post-secondary education.
Along with funding from the Government of Alberta, Mount Royal will renovate spaces in the main building into new spaces for learning, a welcoming hub for student services and areas for broader community dialogue and interaction.
The gift from the Taylors is dedicated to Robert Samuel (Sam) Taylor, Don's father.
"Basically my dad was a farmer, which is a respectable way to make a living. He always encouraged me, though, to advance my education, which was quite unusual back then," said Don Taylor. "He would have been very proud of having his name associated with the education process."
We thank the Taylor Family Foundation for their generosity.
Find out how you too can help ensure students at MRU have access to a world-class education.
Learn more