MRU appoints Dr. Connie Van der Byl as Associate Vice-President of Research, Scholarship and Community Engagement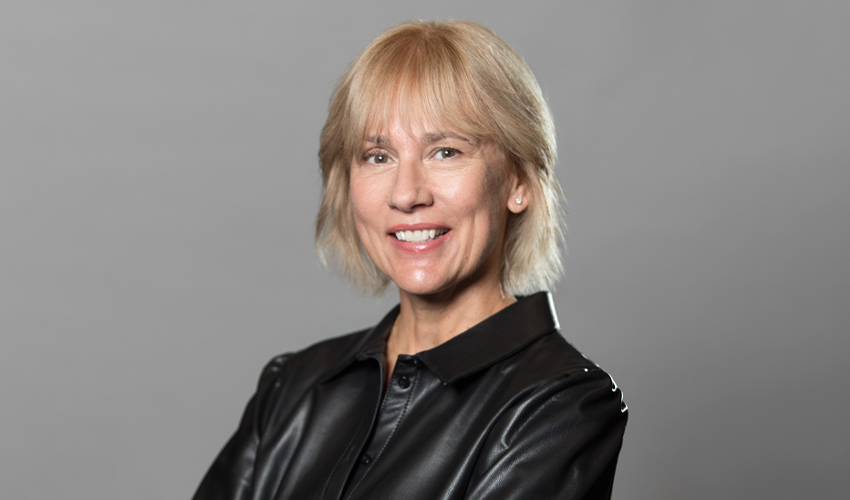 Feb. 10, 2023
Dr. Connie Van der Byl has been appointed as Mount Royal University's new Associate Vice-President of Research, Scholarship and Community Engagement, effective immediately. She has held this position in an interim capacity since June 2022.
Connie will lead the Office of Research, Scholarship and Community Engagement (ORSCE) and Mount Royal's research institutes. This is an important leadership role that will foster MRU's culture of research by supporting student and faculty success in research, growing existing programs and identifying new opportunities, and advancing our institutional knowledge, learning and understanding across a broad array of scholarly activity.
"I am grateful and excited to be taking on this important role," says Connie. "Faculty and student research, scholarship and community engagement have grown significantly at Mount Royal over the past few years. I am thrilled to support that continued growth and to work with the university community to envision the future."
Connie was the Academic Director of Mount Royal's Institute for Environmental Sustainability for eight years and has been a faculty member in the Bissett School of Business since 2012, teaching courses in business strategy and sustainability. She has a PhD in Energy Management and Sustainable Development, an MBA (Marketing specialization), and a Bachelor of Arts (Hons) in Applied Studies and Economics. Connie also had an early career in Alberta's energy sector.
Connie's research interests focus on energy organizations and their strategic responses to environmental issues. Her more recent research work has been on the role of collaboration in achieving environmental performance, the evolution of entrepreneurial firms in sustainable industries, energy firm best practices in ESG disclosure, hydraulic fracturing water impacts, and the environmental and economic challenges of corporate reconfiguration.
"The AVP, Research, Scholarship and Community Engagement plays a critical role in advancing MRU's reputation as a leader in community-engaged research where faculty, students and communities work together to find solutions to real-world problems," says Dr. Chad London, Provost and Vice-President, Academic. "Connie brings a stellar record of scholarly achievement and the strategic vision as an academic leader to advance research and innovation at MRU."
Among Connie's priorities will be to lead the development of a new Strategic Research and Scholarship Plan, which will guide MRU's strategic research direction for the next five years and beyond.
Learn more about research at MRU: