MRU appoints Dr. Karim Dharamsi as Vice-Provost Academic at Mount Royal University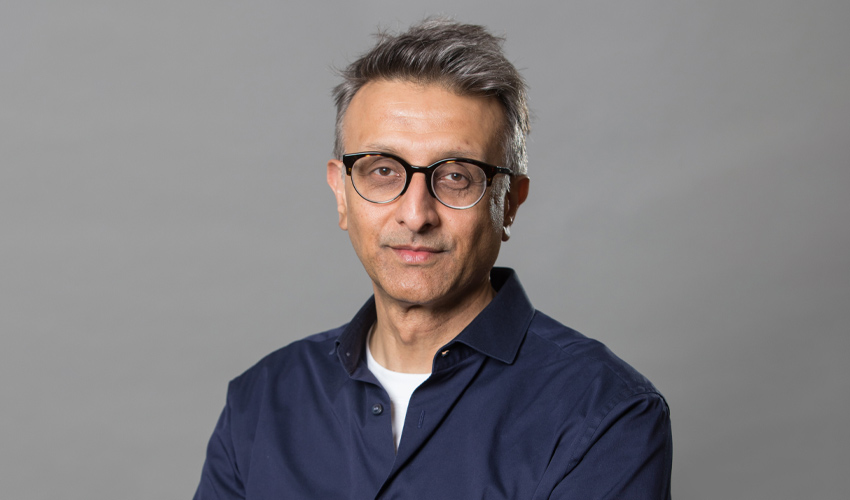 April 27, 2023
Dr. Karim Dharamsi, PhD, has been appointed as vice-provost academic at Mount Royal University, effective July 1, 2023.
As vice-provost, Dharamsi will uphold the value of teaching excellence as a central mission of Mount Royal, while advancing the institutional academic priorities of the University. This is an important role that provides strategic leadership for the Academic Development Centre and oversees key academic initiatives such as new program development, academic quality assurance, general education, innovation in teaching and learning, experiential learning and other strategic priorities resulting from the Academic Plan.
"I understand undergraduate education as having two distinctive but related and reinforcing responsibilities," Dharamsi says. "The first is individual self-understanding; the kind that allows for critical self-reflection, self-discovery and growth. The second is to the common good; the pursuit of a just, equitable and pluralistic society. For me, the vice-provost's role is guided by the spirit of these ideals."
Dharamsi is currently a professor of philosophy in the Department of Humanities here at Mount Royal. He has a longstanding history with MRU, having first joined in 2009 from the University of Winnipeg to serve as an associate professor and coordinator in the Department of General Education. Dharamsi then moved on to the role of chair of general education from 2011 to 2021. Karim also served as dean, Faculty of Arts and Sciences at St. Mary's University from 2021 to 2022.
Dharamsi is a board member of the Association of General and Liberal Studies, an organization of international scholars and practitioners that focuses on general education. He is also a supporter of Scholars at Risk, an organization located at New York University that is committed to helping scholars who are facing grave threats to their lives and liberty for their scholarship and research.
"The vice-provost academic leads the critical features that set Mount Royal apart as a top undergraduate university, such as quality and innovating programming, a commitment to teaching excellence and preparing students to thrive in their careers, future education and in life," says Professor Chad London, PhD, provost and vice-president, academic. "Karim brings a strong record of academic leadership that will advance a Mount Royal education in transformational ways."
Among Dharamsi's first priorities as vice-provost will be to prepare for the implementation of key strategic initiatives expected to emerge in Mount Royal's next Academic Plan, which is currently under development.