History student celebrating 10 years at MRU
Dave Jackson, 68, personifies lifelong learningCelebrating a decade spent at Mount Royal University has traditionally meant picking out a complimentary set of steak knives or binoculars to mark the milestone.
Not so much for Dave Jackson.
When Jackson hit the 10-year mark in this month, it was as a student - and not an employee. The sociable 68-year-old learner started taking courses at Mount Royal when "Fergalicious" topped pop music charts. But instead of kitschy gifts, he's looking forward to more coursework this year.
"I just wandered into the University one day and said 'hey, this is a really cool place,'" Jackson recalls. "Now I'm having a great time and learning something new every single day.
"This is the place where I'm going to hang my hat for decades."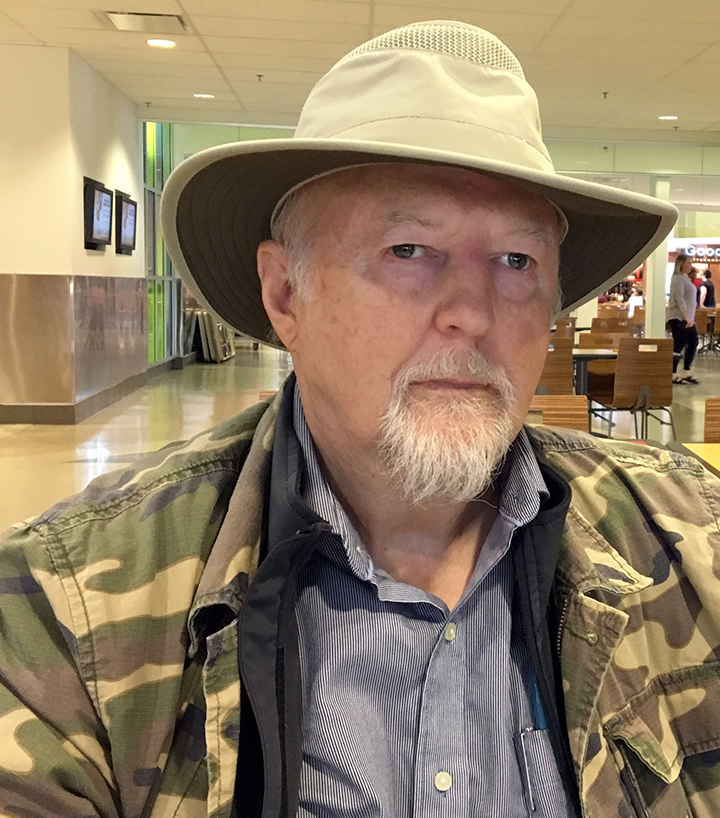 Jackson first entered post-secondary more than four decades ago. In 1975, he graduated from the University of Regina with a Bachelor of Science with distinction. A love for mathematics led to a career in computer software, though he also spent time in retail, selling lamps, oil paintings and mirrors.
At Mount Royal, it wasn't systems or sales that piqued his interest. It was history.
History professor Scott Murray, PhD, remembers the first time his white-thatched pupil rolled into class.
"He had the distinction of being the oldest person in class - by quite a margin - and yet he had all the enthusiasm and interest of someone fresh out of high school," Murray says. "He was, in fact, an inspiration for the other students because he was so engaged and interested in the course material, and he modelled that engagement for his peers in seminar discussions on the course material."
Jackson never missed a lecture, according to the professor.
In the classroom, he is respected as a model student who listens carefully to his peers. Never shy to speak up, Jackson knows how to stoke discussion and enthusiasm around almost any subject. Outside of class, he continues to be a familiar face around faculty offices, taking full advantage of Mount Royal's commitment to personalized learning.
"His interest in the study of history seems to just keep on getting deeper the more that he learns," Murray says. "And that, I would suggest, is exactly how the university experience ought to work."
In turn, Jackson's inspiration comes from the faculty members and younger students he sees every day. The deep sense of comradery at Mount Royal is evident. It's something Jackson talks about often, and he hopes other Calgarians consider attending post-secondary to keep sharp during their golden years.
"I have to tell you, I've always felt equal to all the younger students," he says.
While Jackson is dutifully working his way through a Bachelor of Arts ― History course-by-course, he also understands the need to finish off what he started. Advisors purportedly say he is on track to graduate eventually, with about a dozen or so more courses left to complete.
Coming from a family of lawyers and well-to-do farmers, Jackson can't wait to celebrate the next milestone in his personal journey.
"I want to get a piece of paper from Mount Royal University saying that 'this guy is a bit of scholar,'" he says. "I'm going to order several copies of that, frame a bunch and pass them out at family reunions and funerals."
However, the honeymoon period may be rather brief.
Says Jackson: "When I graduate? I'm coming back for a third degree, dude."
Jan. 19, 2017 — Bryan Weismiller