Marketers come in two different shades: creative and analytical but a fire burns in both to overcome challenges presented by market, culture or any other predisposition.

With that in mind, that the Bissett School of Business has spent the past two and a half years developing a new type of marketing curriculum to be launched Sept. 2012.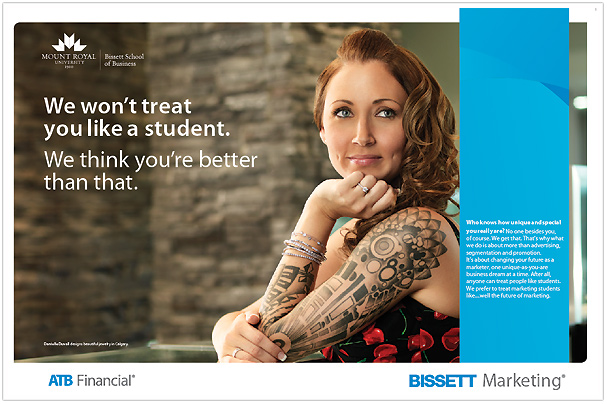 There will be a launch/orientation event for students, staff, faculty and stakeholders on Jan. 30 from 11 to 2 p.m. in the Bissett Atrium.

"Two and a half years ago, when we began the discussion around revamping our curriculum, we approached our consumers - businesses - and asked them what features they are looking for in their products," explains Marketing Professor, David Finch, who worked tirelessly along with his fellow Marketing faculty to develop something cutting edge.

No cookie cutter assembly line

"We said, ultimately, you'll be purchasing this product - our students - so you may as well have the features you want."

Thus, a conversation began that led to a completely renovated curriculum, which will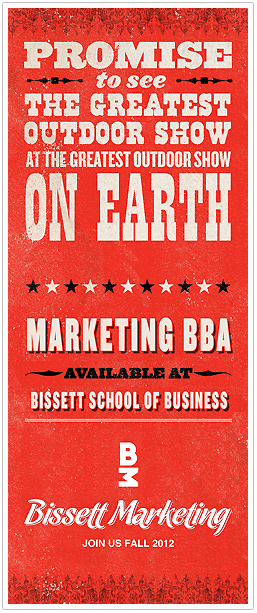 include only one course from its previous incarnation.

The brains in Bissett's Marketing Faculty organized a series of two-hour workshops with marketing executives from a range of sectors including beer, energy and banking.

The goal was to implode and rebuild a curriculum that would arm our students with the best possible tool set to help them succeed as marketers.

When the dust cleared two things were evident:

One was the need for marketing graduates who have flexibility and agility. For example, Finch says it was clear that marketing graduates need to be able to adjust to types of media that we don't even know about yet but are bound to come.

"The other thing that came from all this is that the ideal marketer has left brain analytical skills and right brain creative skills.

Traditionally, schools become ACAD and go all one way or they become the Ivey School of Business and go all the other way, which are both best of class in their categories, but you throw those grads in a room together, it's a nightmare.

That conclusion led to the decision to create a curriculum that would mould students with both sets of skills.

"We strived to find the sweet spot right in the middle. The new Bissett marketer is the one that can talk about graphic design, knows the terminology but can also say, 'here's how we research this to show a return on investment.'"

Bissett Marketing alumna and ATB Senior Marketing Manager, Shannon Pestun, who was involved in the workshops early on in the process, considers this new direction a ground breaker.

Pestun says employers demand today's marketers have a skill set that fuses art and science in order to achieve results.

"The new Bissett marketing degree answers that demand," says Pestun. "Now, new graduates will be armed with this powerful combination of skills at the beginning of their careers.
"This is an exciting time for marketing students. When I first saw the program's curriculum, I told (David) it makes me wish I could go back to school."

Marketing the marketing

What would the launch of a creative new marketing curriculum be without a unique, high-impact campaign to promote it?

The Bissett Marketing faculty came up with the idea to approach some of those same iconic businesses who took part in the workshops such as the Calgary Folk Festival, the Stampede and even Mayor Naheed Nenshi and asked if Bissett could take some of their advertising material and tweak it to promote the new marketing program. It also, of course is a show of support for Bissett.

"It was a slam dunk," says Finch of pitching the campaign.

"We blasted this out the door and everyone said yes from Naheed Nenshi to the Stampede to Feist.

"We basically took signature ads of theirs and tweaked them with a Bissett Marketing message. There is a whole series of them and they're super eye-catching. They'll roll out through the spring in a wave."

Pestun says that when ATB heard about the idea of the campaign, they were impressed and happy to support something that ATB will ultimately benefit from.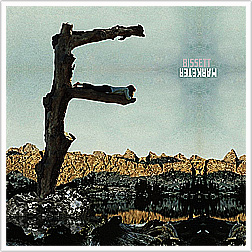 "ATB Financial is uniquely Albertan and like Mount Royal, we're also an iconic Alberta Brand," says Pestun.
"As well, there are a number of Bissett graduates working at ATB, myself included. ATB associates are at the heart of our business - and as an organization, we're constantly looking for future leaders who will continue to shape ATB. We too value the concept of the "Thoughtful Mavericks" who want to be different and make their mark.

Keep Calm and Market On

The ad mash-ups aren't the only aspect of the campaign. This past fall Finch approached a group of students who to start up a marketing club. One of their first big initiatives was the design of a popular t-shirt that is beginning to pop up around campus.

The front is branded with the slogan: Keep Calm, Market On. On the back are the Bissett Marketing and Mount Royal University logos.

Third-year marketing student Lance Laliberte, who was co-designer, said it's been a great experience to be involved with the project and help advertise the newly designed program.

Laliberte was already toying with an idea he'd seen on a well known marketing website called "the chive," which sells a t-shirt called "stay calm and chive on," when Finch pitched an idea to Lance based on a WWII poster that said "stay calm and carry on."

"We just decided to combine both slogans and tweak them a bit," says Laliberte. "It stuck. You read it and it sticks with you.

Laliberte is a big fan of the new program and thinks the students will benefit from it in a variety of ways.

"To be honest, I wish I could go back and take the program from scratch," says Laliberte.

"It sounds really appealing that they're adding in more of the creative side. A lot of that aspect of the field is something our students have previously had to hone on our own, so it'll really add a lot to the program and the futures of the next generation of students."

- Steven Noble, Jan. 26, 2012