MRU receives "Science without Borders" Students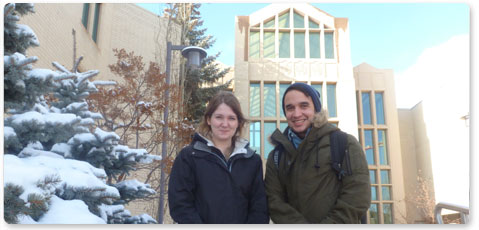 From the island of Florianópolis and the coastline of Recife in Brazil, Cínthia Provesi Pissetti and Wagner Filippi De Sousa Rocha are making a transition into Canadian culture and are attempting to adapt to Calgary's dry cold.
Pissetti and De SousaF Rocha are Mount Royal's first "Science without Borders" students and will spend a year and a half in Canada improving their English, pursuing their academic program for two semesters and experiencing the Canadian work environment through industry placement internships this spring and summer. The "Science without Borders" program is a prestigious award funded by the Brazilian Government and administered by the Canadian Bureau of International Education. The program seeks to strengthen and expand the initiatives of science and technology, innovation and competitiveness through international mobility of undergraduate and graduate students and researchers. Successful candidates receive funding for travel, tuition, accommodation, a food allowance and a stipend.

About the "Science without Borders" Program
This is a high profile program between the Brazilian and Canadian governments, launched in September 2012, through which 100,000 Brazilian university students will receive funding for training (12,000 in Canada) over the next 3 years. MRU President, David Docherty, was part of the AUCC delegation to Brazil in April where this program was announced and signed documents with CBIE to endorse MRU's participation in the program. A total of 900 students were placed across Canada for the fall 2012 semester. For more information about the program, click here.
Mount Royal's Science without Borders Students: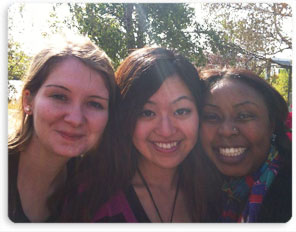 Cínthia Provesi Pissetti
Age: 26
Program of study: English and Computer Sciences
University: Universidade Federal De Santa Catarina

Click here to find out about Cínthia's experience.
Cínthia (left) and new friends that she met in Canada.

Wagner Filippi De Sousa Rocha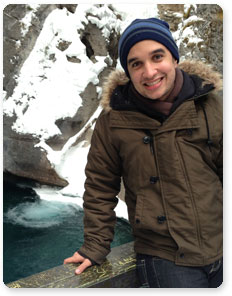 Age: 24
Program of study: English and Communication Studies and Marketing
University: Universidade Federal de Pernambuco, Recife

Click here to read Wagner's story.




- Andrea Morrow, February 2013