Interior design students create cozy reading nooks for kids
Inglewood the home of Calgary Reads' Children's Reading Place and Book Bank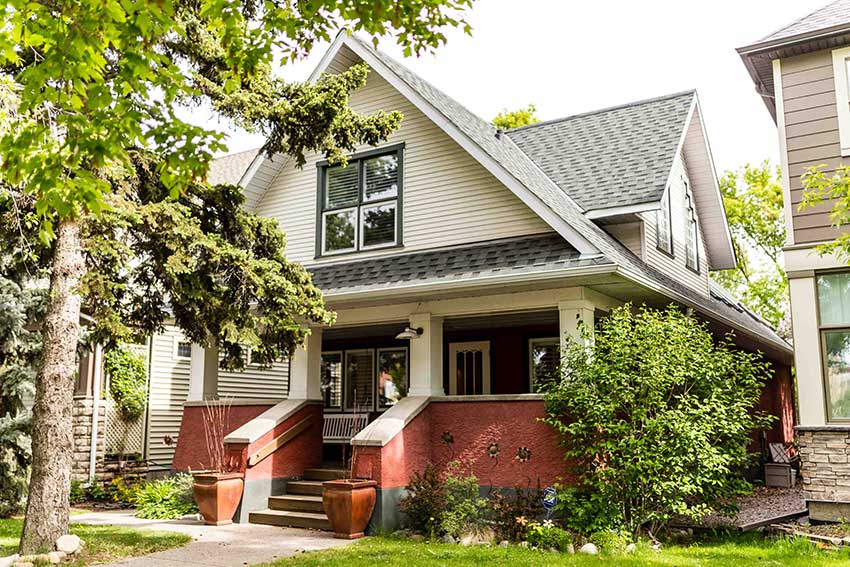 Calgary Reads, a nonprofit organization with the vision of creating "a thriving community where all children read with confidence and joy," is opening a reading space for kids' within a heritage house in Inglewood, one of Calgary's oldest neighbourhoods.

A space to nurture kids' literacy, it will be named the Children's Reading Place and Book Bank, and students from Mount Royal's Bachelor of Interior Design (BID) program are adding valuable experience to their resumes by supporting the initiative.

A total of 36 first-and second-year BID students, along with their alumni design mentors, have worked to redesign each room of the house to make it an enjoyable space for kids to read in.

"It has been exciting to work with the MRU student design teams and their alumni mentors," says Nicole Lukach, director of marketing at Calgary Reads. "We are amazed and inspired at the creativity and energy the teams have brought to the project and are excited to see Calgary children explore and learn in these incredible reading places.

"It really is the house that Calgary built!"

The hours invested in this project were completely outside the scope of the BID program, meaning there were no incentives involved.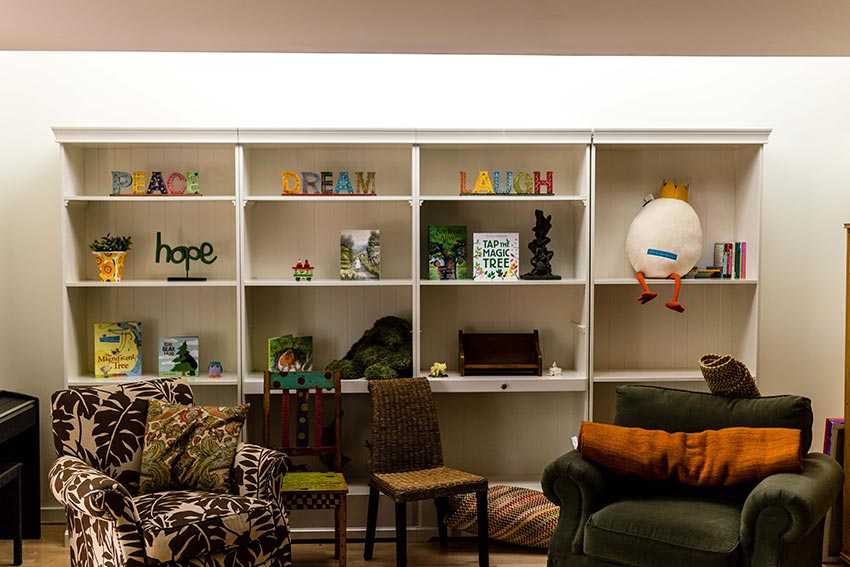 "There was no course credit and students did not get any extensions on projects," says Helen Evans Warren, department chair of Interior Design. "Our students were intrinsically motivated to work on a real world project."

Evans Warren says that children need a book, a light and a place to read. "That was the impetus for looking at different spaces within the house that could be designed from a conceptual interior design approach as opposed to just putting up wallpaper," she says.

Over 80 students are enrolled in first-and second-year BID studies at MRU, and 43 per cent chose to take part, a participation percentage Evans Warren calls "amazing."

First-year BID student, Kaelan Minter, says the project hit close to home. "Growing up my family did not have a lot of money, so we would spend our weekends in bookstores reading together.

"I learned how magical a book could be," he says, adding that he saw the project as an opportunity to give back to the community and possibly provide that same experience for other individuals.

Working directly with a designer in the industry was another motivating factor for student participation. Evans Warren collaborated with the team at Calgary Reads and seven practicing MRU interior design alumni who agreed to take part and mentor the students through the design process.

"The opportunity to work alongside a designer who is currently working in the industry is invaluable," says Minter.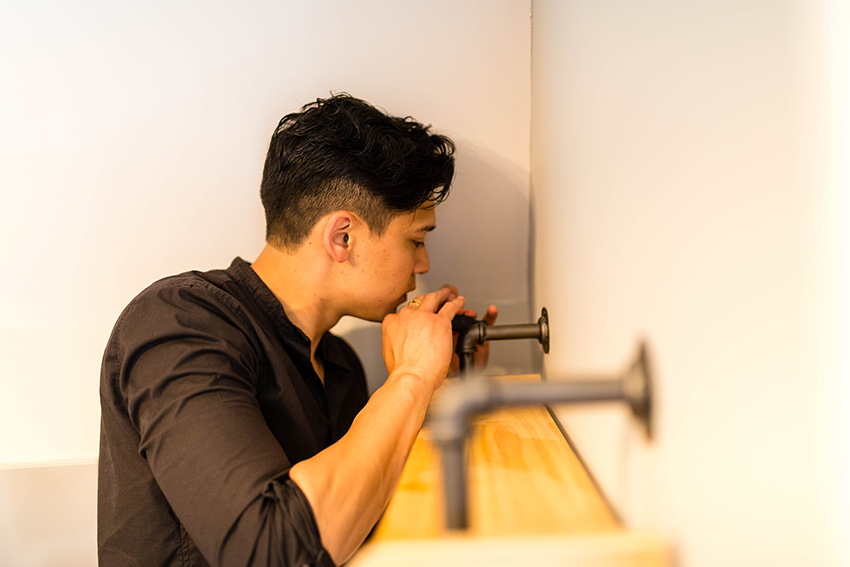 The students were placed into project groups with one experienced alumni designer. Ideas and scenarios were proposed, and exceptional spaces were eventually created.

"Ultimately, it has pushed us as designers to step beyond our comfort zone, and has expanded our understanding of the field of design," says Minter.

Alumna Jaime Holland of Holland Design says she was delighted to work alongside the current students and faculty. "We were excited to participate in a project that will truly make a difference in the community," she says.

Funding for this venture came primarily from Calgary Reads and the generosity of its many sponsors, however students tried their best to be as thrifty as possible and worked hard to collect contributions in the forms of cash, labour and materials.

"All of the students were looking for donations," says Evans Warren. Family and friends painted, sewed pillow cases and constructed a custom built-in storage and seating area.

"We even had one contractor donate their time to cut out some wall openings and move around some electrical," says Evans Warren.

The house started as a single family home with many books, but the goal is to invite many more children and add many, many more books. And since the land use designation of the area limits the number of visitors to the space, the enthusiasm behind this project has prompted Calgary Reads to begin looking at the next steps.

"We are already exploring a permanent home for the initiative, in a location where zoning will allow us to open the doors fully and further expand our offer to children, families and the community," says Lukach.

"As a student, it has been quite an amazing experience to work on a project where you are able to see your design concept come to life," says Minter. "I feel a great sense of pride in the work that the team and I have accomplished."



May 24, 2017 — Rob Petrollini

Media request contact information.
Have a story idea? Please fill out this form.