Anonymous donation takes child care and education research to a new level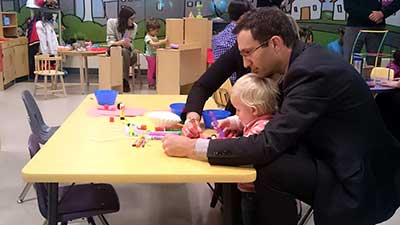 On Sept. 16, 2015, Mount Royal University's Centre for Well Being (CFWB) teamed up with Beakerhead to host "Building Your Child's Brain". ~Photo by Brendan Greenslade
MRU's Centre for Child Well-Being debuts new technology upgrades at Beakerhead eventFrom building blocks to building minds, Mount Royal University's Centre for Child Well-Being (CCWB) is taking child care and education research to a new level thanks to some new tech.

On Sept. 16, 2015 the CCWB teamed up with Beakerhead to host "Building Your Child's Brain" - a unique, exploratory and big brother-esque session to help Calgary parents better understand their child's development.

The event used the University's state-of-the-art Child Development Lab, where neuroscience and early childhood development experts walked parents through some of the science behind early brain development from behind one-way glass.

The event debuted the CCWB's new technological upgrades, made possible by a substantial anonymous donation.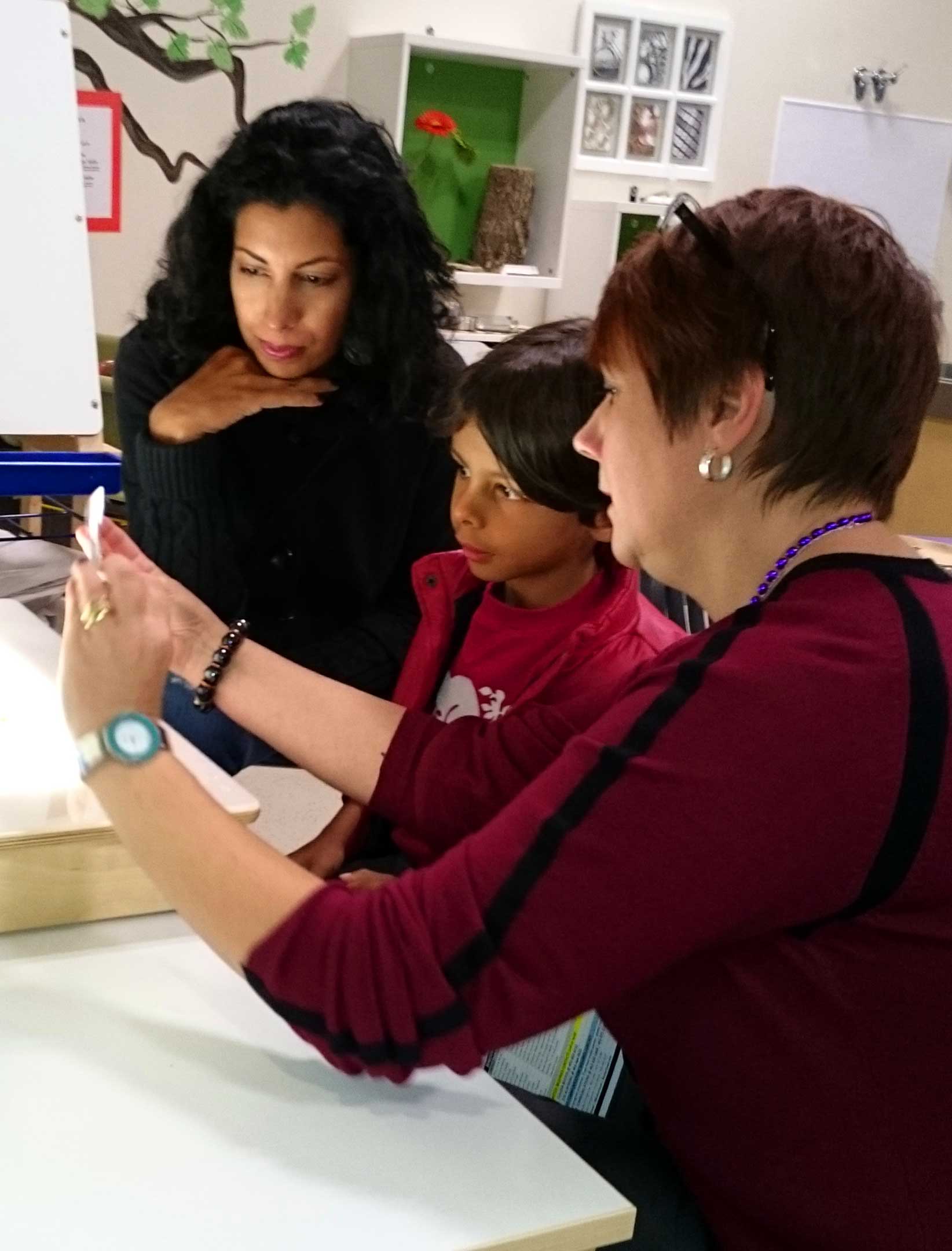 Child Development Lab Coordinator Heather Pollard engages a young mind. ~Photo by Brendan Greenslade
"This donation was essential to the growth of our research and our ability to provide our students and children with the best learning environment possible," says Dawne Clark, PhD, professor, co-director, Mount Royal's CCWB.
The upgrades include four wall cameras in the lab area that pan and zoom into each of the four Learning Centers (Dramatic Play Centre, Manipulatives Centre, Language and Literacy Centre and the Arts and Creative Centre) within the Development Lab, four "eye in the sky" cameras with 16 microphones and baffles to mitigate echoes and disruptive feedback to allow observers to isolate and study specific interactions and self-talk among children. The functioning classroom allows faculty members and students to record, edit and tag videos to study children at various stages of development as they play, creating a dynamic learning environment.
Parent, Hannie Chia, said that event gave her an idea of what she would like to see in a classroom when her daughter begins preschool.
"It also gives us ideas of what to do with our own spaces at home to stimulate our daughter's brain and provide opportunities to learn and explore," said Chia. "The program was well done and it provided us parents a lot to think about"
Not only was the event a unique learning experience for parents, but it also provided the children with two hours of uninterrupted fun in the lab.
"It was fascinating to see how the room was setup from the various sections appealing to various ways of learning to the technology to allow parents to be involved at a distance," said Chia. "The classroom somewhat mimics a cross between a children's museum, science museum and an art museum - giving young people a lot of free choice and interactive opportunities."
This fall, the first group of Child Studies students will be able to utilize the University's new technology.

Oct. 1, 2015 - Kelsey MacCuaig