Classic Calgary combination
Spirit of the west and entrepreneurship is a powerful mixture for success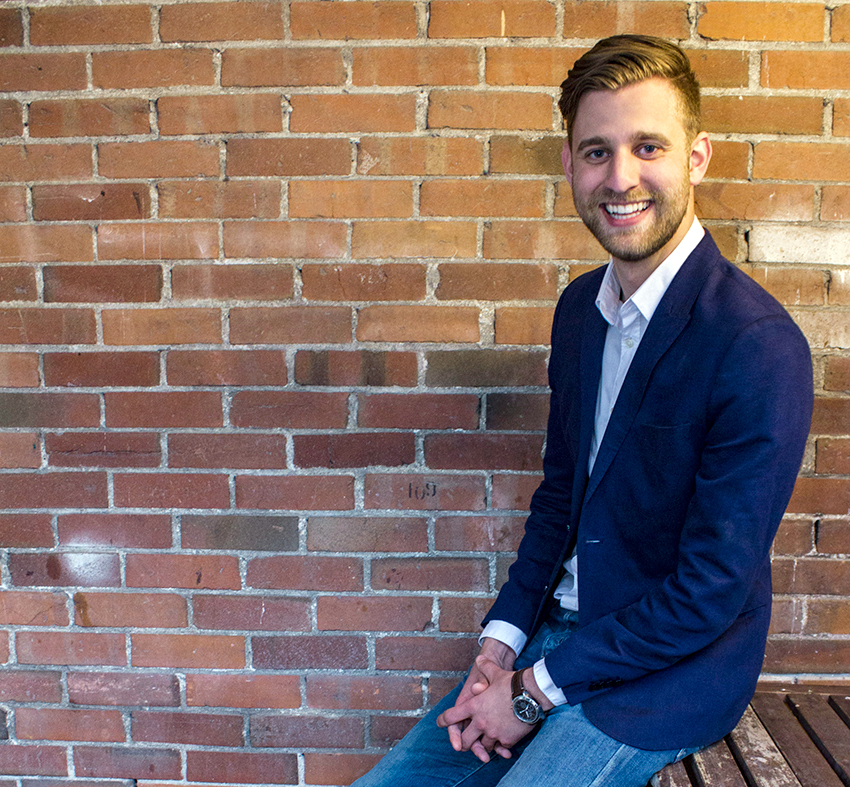 Calgary is known for its western culture and spirit of entrepreneurship and one Mount Royal University graduate singlehandedly incorporates both attributes into two different ventures.
Originally from Calgary, Bryton Udy is a Bissett School of Business alumnus who initially applied his education to launch The Well - Alberta's first cooperative craft brewery that produces high-quality, locally made beer. Today, Udy is concentrating on his startup, Vint Marketing, which promises to simplify marketing processes to help companies get ahead.
This hardworking graduate is also honky-tonkin' his way to musical stardom as half of the country music duo Leaving Thomas, which, according to topcountry.ca, is ranked as a top country artist to watch in 2017.
This blend of ventures is paving a bright future for Udy.
"I love what I'm doing every day and am always passionate about moving forward," says Udy.
"Time management, passion and a great team … very rarely do I feel like I am working."
Udy is keen to continue investing in both Vint Marketing and Leaving Thomas, and firmly believes the knowledge he gained at Mount Royal University is crossing over into aspects of the music industry.
"I have always been incredibly passionate about music and business, and the fact that they can work hand-in-hand more days than not is truly a dream come true for me."
Ray DePaul, director of Mount Royal's Institute for Innovation and Entrepreneurship, believes Udy is living proof that creativity is a valuable asset for a business grad.
"We often stereotype business people as purely analytical, but it's often creativity and an entrepreneurial mindset that can differentiate a graduate from their peers," says DePaul.
Leaving Thomas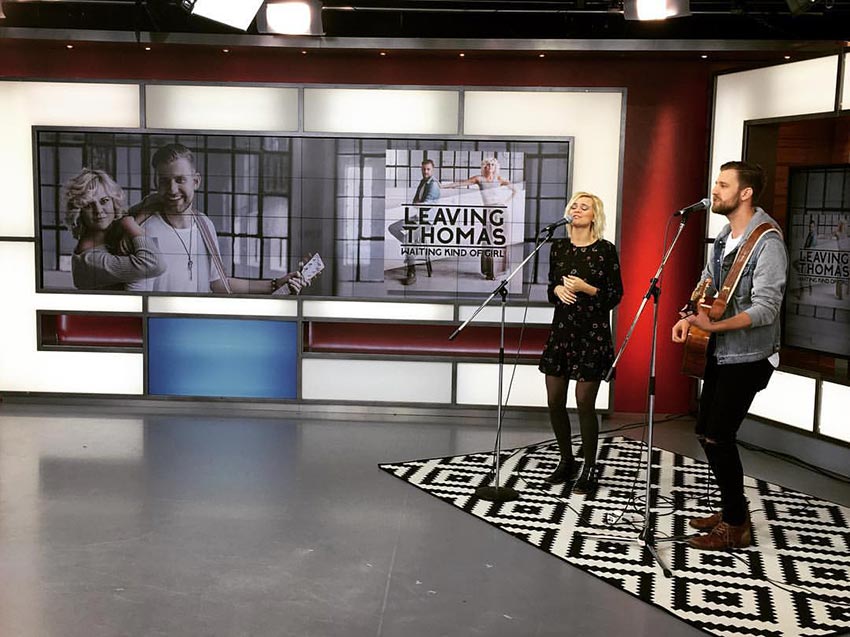 Udy crossed paths with his bandmate, Annika Odegard, when they were children performing together in a community theatre production of Joseph and the Amazing Technicolor Dreamcoat.
The two lost touch for about 10 years, but reconnected at the Calgary Stampede Talent Search in 2012.
"Annika took home the grand prize, and I received the Don Welden Award for Most Promising Performer," says Udy. Around this time the duo began collaborating and writing songs, however, they did not perform together until two years later.
Once the duo started performing live, they caught the eye of record industry professionals and landed a recording contract.
"At first it was a fun project to make some money playing Stampede corporate events and three years later we have signed our first record deal, released two singles and are playing festival shows."
The duo lets their songs take shape organically while writing and recording, along with pushing the envelope of the genre.
Their chemistry is genuine. When they are creating music, Udy explains that he will spontaneously start playing a chord, Odegard will hum a melody, and they begin assembling a song and adding lyrics.
"It's a very natural process whenever we write together, and it comes very organically when we are in the room together," says Udy.
Along with pushing the envelope of the genre, "we work to instill aspects of pop and soul into our music."
An MRU education
Udy's education at MRU played a significant role in the success of his startup and musical career.
"My Mount Royal education has given me a competitive advantage," says Udy.
"Nine times out of ten I am able to implement my education into business and my music, which has given me and Leaving Thomas an advantage."
Vint Marketing has been keeping Udy busy with a steadily growing client base, which includes the Calgary Stampede, singer and songwriter Nancy Laberge, and the No Greater Love music festival.
"Starting my own marketing company has proven to be one of the biggest, yet most rewarding experiences of my life," says Udy.
Udy is driven to succeed and is also keen to support other passionate entrepreneurs and artists.
"I have helped several artists develop their own brands through Vint's branding process, specifically one of my musical inspirations, Adam Gregory, and the Juno-nominated Don Amero."
DePaul respects Udy's choice to confidently chase his dreams. "Bryton could have made safer choices, but if he did, I guarantee he wouldn't be running his own marketing firm and be a celebrated musician."
Check out the Leaving Thomas summer schedule.
Wed. July 12 - Knoxville's Tavern
Sat. Aug. 5 - Big Valley Jamboree
Fri. Aug. 11 - Boots and Hearts Festival
Sat. Aug. 26 - Canadian National Exhibition

Learn more about the Bissett School of Business.

July 4, 2017 — Rob Petrollini

Media request contact information.
Have a story idea? Please fill out this form.