MRU adds cannabis cultivation course
Programming developed with industry partners to meet demand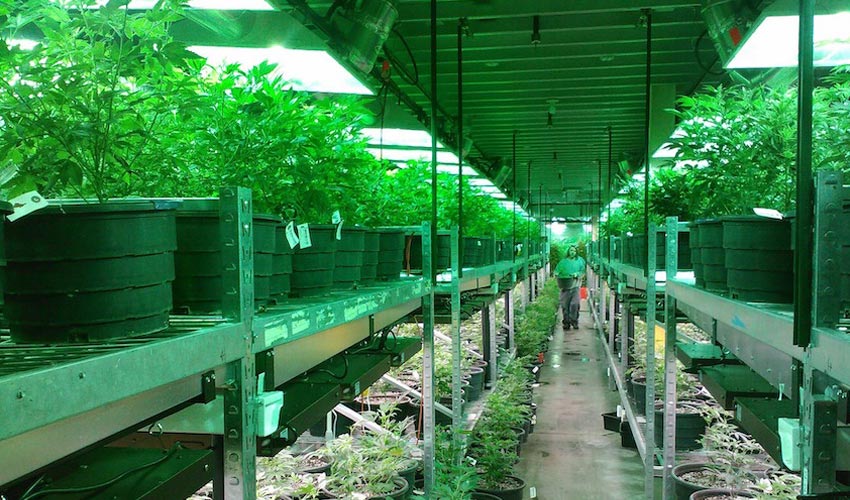 Mount Royal's new Cannabis Cultivation Technician course is offered online. An on-campus information night on the Cannabis Education Program is being held Sept. 10.
---
As the Canadian cannabis industry continues to evolve and grow, the demand for trained, knowledgeable workers grows along with it.
Mount Royal University's latest addition to its Cannabis Education Program - Cannabis Cultivation Technician - was developed with industry partners to meet that demand.
"This new course provides skills to apply directly into workplaces in this burgeoning industry. And it covers much more than the name suggests, from seed selection to controlling pests and post-harvest packaging," says Reg Pakosz, a program coordinator with Mount Royal's Faculty of Continuing Education and Extension. "With challenges in the local economy, we know how important it is to provide programming that responds to the changing needs of our community."
The new course - offered in partnership with the continuing and professional studies division of B.C.'s Kwantlen Polytechnic University - provides practical training in cannabis production for those looking to transition from other industries or those already in the industry looking to upgrade their skills. Students will learn how to operate under federal and provincial regulations and will be taught about the lifecycle of commercial cannabis production.
Cannabis Cultivation Technician joins the three other courses in Mount Royal's Cannabis Education Program: Plant Production and Facility Management; Marketing Under the Cannabis Act; and Launching a Cannabis Business in Canada. As licensed producers of cannabis scale up operations, they need industry-aware people who are educated in the Cannabis Act and Access to Cannabis for Medical Purposes Regulations.
In the coming months, cannabis edibles, extracts (which facilitate vaping), topical products and beverages will hit the shelves in Canada. A recent report from Deloitte pegs that upcoming market at $2.7 billion annually. That's in addition to the current $7 billion legal recreational cannabis market.
"There's a real opportunity for people to transfer their current skills into the cannabis industry. From marketing to supply chain logistics to quality assurance coordinators, there are jobs waiting to be filled," Pakosz says.
All courses in Mount Royal's Cannabis Education Program are offered online. Relevant skills and practical knowledge are rounded out with a variety of online tools, including group discussion boards and other virtual interaction opportunities. Courses are taught by professionals working in the industry, including horticulturalists, scientists, marketing specialists, financial experts, quality assurance professionals and regulatory compliance experts.
Visit mru.ca/Cannabis for more information on the Cannabis Education Program.
Aug. 21, 2019 — Ruth Myles
Media request contact information.
Have a story idea? Please fill out this form