MRU student's documentary shines light on political and cultural side of black hair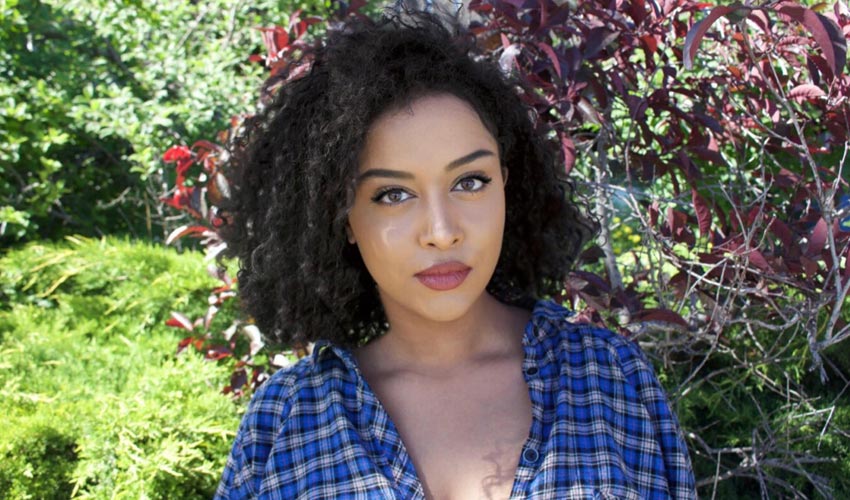 There's a scene in the documentary Black Hair where a young woman named Shanel Barret is asked about how she wears her hair to a job interview. She admits she ties it back in a tight bun.
Mount Royal journalism student and the documentary's producer, Badria Abubaker, probes a bit deeper with her questions. Things get uncomfortable, but the result is a deeper truth. Barret's well-meaning mom years ago told her to tie back her natural curls for such important meetings, telling her to "tuck that thing away. After you've got the job, then you can wear your hair natural. Then you can show yourself."
Abubaker asks Barret why black hair can't look professional, why a job interviewee should have to look "more white" to land a job. To this day, Barret replies, she believes that "in today's society that's the way it is," and showing her natural hair will hinder her success.
It's at once sad and enlightening, and just one of many insightful passages in the 20-minute work that explores the political and cultural side of hair for black people. Well-received thus far, Abubaker has had a number of showings and was interviewed by CBC and Star Metro Calgary about the doc.
"It sometimes got uncomfortable in the sense of it's still an issue they're dealing with: it's something that's deeply ingrained," Abubaker said in an interview. "So in that moment I think (Barret) realized it's still in her even though she thought it was gone. I wasn't afraid to ask those questions because I feel it has to get uncomfortable for something to come out of it."
Hair that isn't "acceptable"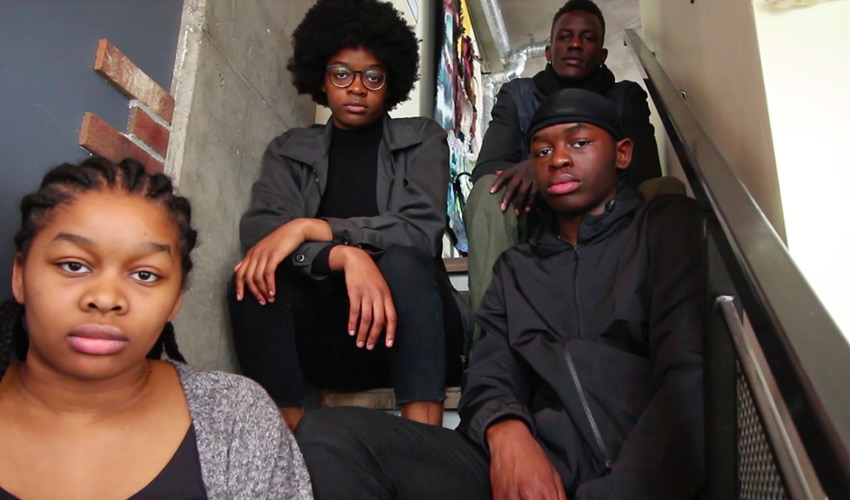 Abubaker chose as her subject something she's faced all her life. The reaction of a white society to black hair.
"It was an experience that I've gone through along with many other black women. I saw the opportunity to really take this issue and tell it in a way where people would want to listen," she said.
"I've gone through my whole life with touching my hair and comparing it to things that were offensive, but the struggle with having black hair is that the more kink it has the more it isn't acceptable in our society."
Abubaker reached out to the African Caribbean Student Affiliation club at MRU, as they host events that revolve around issues of racial inequality, including black hair. Many of the people appearing in the documentary are members of the club's executive team. Calgary actor and director Melanee Murray-Hunt, and MRU women's and gender studies professor Maki Motapanyane, PhD, also contributed valuable insights and a broader perspective regarding the historical, cultural and political symbolism of black hair.
"To Badria's credit, this excellent piece has struck a chord in the community and prompted active and engaged conversation among a diverse range of Calgarians," Motapanyane said in an interview.
"This is because the subject matter speaks to a real, on-going, and seldom-discussed reality ― the way that racism, sexism and class manifest as a politics of the body."
Interdisciplinary and community-responsive learning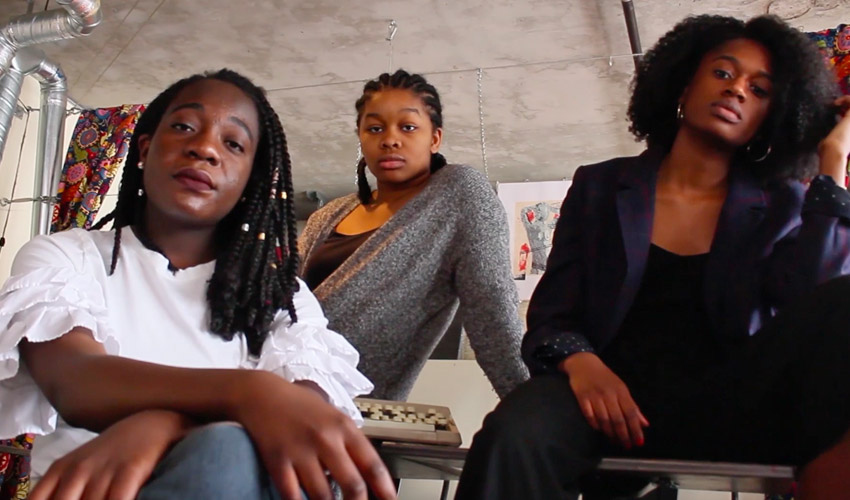 Motapanyane says Black Hair is a great example of interdisciplinary (in this case journalism mixed with women's and gender studies) education to the broader community.
"Students (at MRU) are given the academic foundation, and afforded the intellectual freedom and support to pursue critical projects that have their finger on the pulse of vital social issues."
Abubaker took on the project last spring as her final project for her Audio-Visual Storytelling course. She says the documentary was a challenge as she filmed, edited and produced it herself.
"We were given the option to work in groups, but I felt that being the only black girl in my class I've had experiences that they haven't gone through."
MRU journalism instructor Mike Vernon, who taught the class, praises Abubaker's work, especially as she tackled it alone.
"It's the culmination of two semesters of audio and video projects for third-year journalism students," said Vernon, explaining that students can work alone or with partners to complete podcasts, a short video or radio documentary, a video profile, or a pair of shorter TV/radio stories.
"Badria chose to tackle a video explainer about black hair to make audiences conscious of the politics and considerations relating to this topic. She was quite passionate and enthusiastic throughout, and she chose to do all the shooting, interviewing and editing herself, which is quite a task."
Vernon said he was fascinated by the finished video because, "I had no idea of how big an issue black hair can be. Her story definitely educated and entertained me at the same time. I'm thrilled that others have reacted so positively, and I'm very happy to see her benefit from all her hard work."
Abubaker says the response has been "absolutely amazing."
"I did not expect all of this interest and support but I am glad that I was able to start that conversation in Calgary and tell the story that many black women go through. I definitely plan on making more documentaries in the future that portray social issues that go unnoticed within our society."
Abubaker plans to release the documentary online in the near future. Click here to watch a trailer.
Find out what doors Mount Royal's School of Communications Studies can open for you.
Dec. 3, 2018 ― Peter Glenn
Media request contact information.
Have a story idea? Please fill out this form.