MRU's Cyber Security program targets worker shortage
New certificates offered in partnership with York University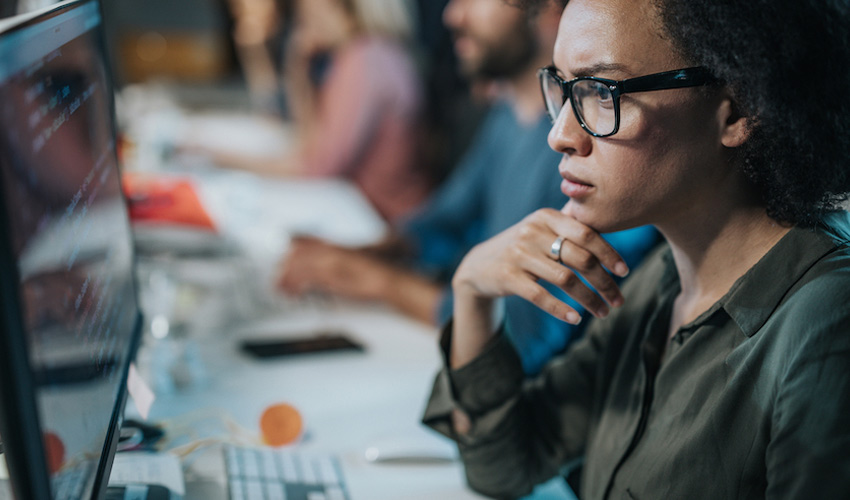 Canadian companies plan to hire more than 8,000 cyber security employees over the next two years, according to a 2018 Deloitte study. And it's estimated that the global shortage of professionals in this field will hit more than 3.5 million by 2021.
IT and non-IT professionals alike can gain the skills and knowledge to fill those roles with two new cyber security certificates from Mount Royal University, offered in partnership with York University's School of Continuing Studies.
"Once they've finished the certificates and have their CISSP (Certified Information Systems Security Professional) designation, they can move into any domain for cyber security they're interested in," says Suresh Durairaj, an instructor in the Mount Royal program with two decades of experience in the industry. "People with good industry business knowledge and soft skills can go into GRC (Governance, Risk and Compliance), while those with oil and gas engineering backgrounds can go into operations technology security. Those passionate about IT can go into the more technical aspects, including ethical hacking."
From management and analysts to executives and process-related professionals, there are opportunities for energy sector workers to build on their existing skills to create new, rewarding careers. A free, online prep module offered before courses start provides support to registered students with non-IT backgrounds.
"I look for people with different backgrounds to join my team to contribute their experience. From legal to training to administration, they all come in with a different perspective and we need those skills," says Durairaj, who is senior manager, cybersecurity office, at TC Energy.
The certificates deepen students' understanding of cyber security topics, strengthen their skills as an IT manager or project lead, and prepare them to advance their careers. The Cyber Security Fundamentals Extension Certificate and the Advanced Cyber Security Extension Certificate each take five months to complete with most of the coursework online. (Each certificate requires three weekend sessions on the MRU campus.) Students develop the critical, cross-functional skills and knowledge that employers value most, including ethical responsibility and enhancing skills in problem-solving and verbal communication.
"People are having difficulty in understanding the 'why' in doing certain tasks in cyber security. Others come with pure theoretical knowledge and don't see the practical application. These are exactly the areas the certificate helps with by using tactically applied, real-world scenarios that explain the values of cyber security," Durairaj says.
Hands-on and case-based learning are at the heart of the program, which is taught by experienced cyber professionals such as Durairaj. The courses, provided through Mount Royal's Faculty of Continuing Education and Extension, follow the eight domains of the CISSP designation, an information security certification developed by the International Information Systems Security Certification Consortium, or (ISC)². Completing both certificates prepares students to take the CISSP examination and earn the CISSP designation.
"That CISSP designation makes a person stand out in a crowd. For us, when I am hiring someone, that's a requirement. And it helps HR shortlist candidates," he points out.
Visit mru.ca/CyberPrograms for more information.
Sept. 4, 2019 — Ruth Myles
Media request contact information.
Have a story idea? Please fill out this form