Digital disruption in wearable golf tech
Mount Royal Computer Information Systems student named a "software star"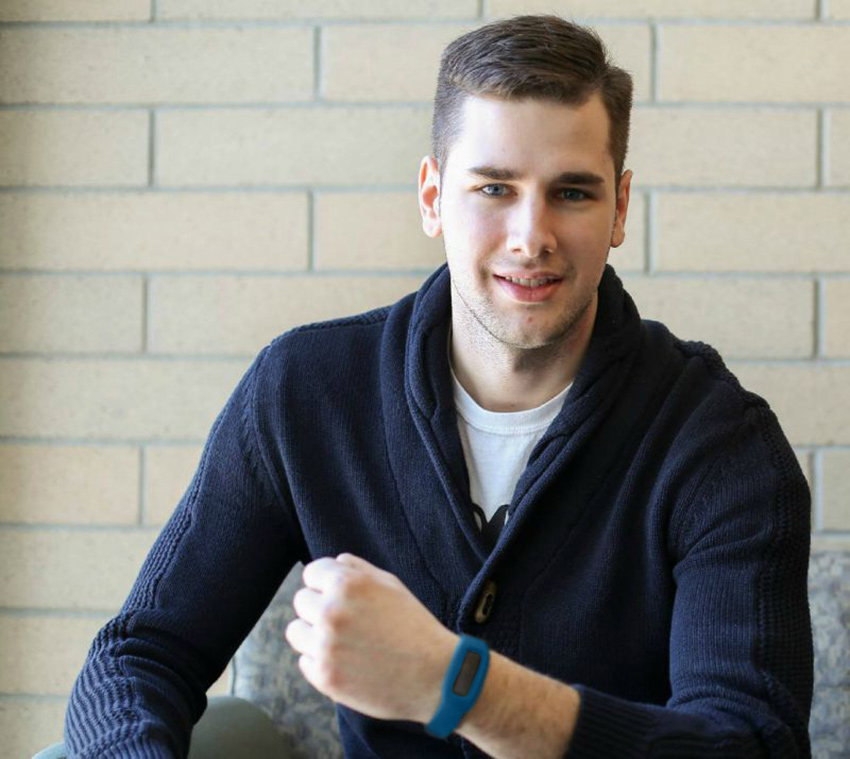 Wearable technology is a common accessory in today's world. The popular Fitbit, with 23.2 million active users, is an example of device worn by a diverse audience from around the world to enhance their sport and fitness goals.
The software development that goes on behind the scenes to make wearable tech operational is an invaluable skill, one that fourth-year Bachelor of Computer Information Systems (CIS) Stefan Radeta is currently using to blaze a trail in the industry. His flagship development, the TLink GPS Golf Watch, is changing the way golf is played.
TLink is a Bluetooth-enabled device that pairs with a smartphone to give its user front, middle and back yardages to the green, as well as proximity to course hazards. The device also doubles as a fitness tracker that records your steps, calories and distance walked on the course. It can be worn as a wrist watch or attached to the waist via a belt clip.
Digital disruptor
Radeta is no stranger to innovation. By his second year of studies at MRU, Radeta had already acquired the skills to create an app called LottoScan. The app allowed users to check their lottery numbers simply by taking a picture of the ticket barcode with their smartphone. Over fifteen lotteries worldwide were bundled into the app, and it received 20,000 downloads without any marketing.
The success of LottoScan resulted in a $2,500 Readiness Grant from the Institute for Innovation and Entrepreneurship at MRU, and connected him with his TLink business partner Derek Rucki.
LottoScan was the initiative that positioned Radeta as digital disruptor - one who is challenging how traditional business models work in the digital age.
"I had zero programming experience before coming to MRU," says Radeta.
"I had multiple offers to different universities, but what made me choose Mount Royal University was the emphasis on teaching and small class sizes ... I wanted to ease into university and software development."
Rucki, who came up with the idea for TLink, was a top-ranked Canadian golfer attending school in the U.S. before enrolling at MRU. Rucki quickly realized that the GPS golf watches in the market had flaws, such as size, cost and complexity, and did not incorporate fitness tracking.
"We wanted to create a wearable piece of tech that was extremely light, affordable, easy to use, and combined both golf and fitness, which is exactly what we did," says Radeta.
Radeta's computer programming skills that make TLink operational earned him a spot in Canada's Developer 30 Under 30 class, a "program celebrating Canada's rising talent in the tech community."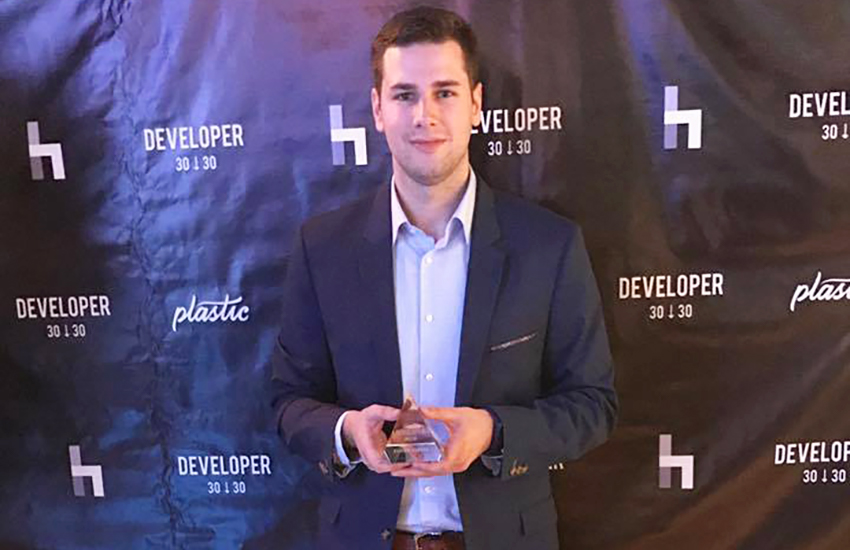 "It was an honour to be recognized because this acknowledgement goes to some of the brightest young minds in Canada," says Radeta.
"It goes to show that hard work and perseverance always pays off in the end."
Placement in the Developer 30 Under 30 class was a personal achievement for Radeta, however, he felt it was a "collective award" for Mount Royal University and Calgary.
"So many people, including my TLink team, mentors, professors at MRU, family and friends all played a part in me receiving this recognition."
Experiential learning
Radeta has had to put his studies temporarily on hold because of the success of TLink, however, his professors are extremely understanding and supportive of this once-in-a-lifetime opportunity, says Radeta.

Ray DePaul, director of Mount Royal's Institute for Innovation and Entrepreneurship, remains in contact with Radeta and provides mentorship.

"It's important to note that while Stefan has reduced the pace of his formal studies, he has accelerated the pace of his education," says DePaul.

"The experiential learning that he is receiving is transformational and I'm thrilled to be able to continue to support him as a coach and mentor."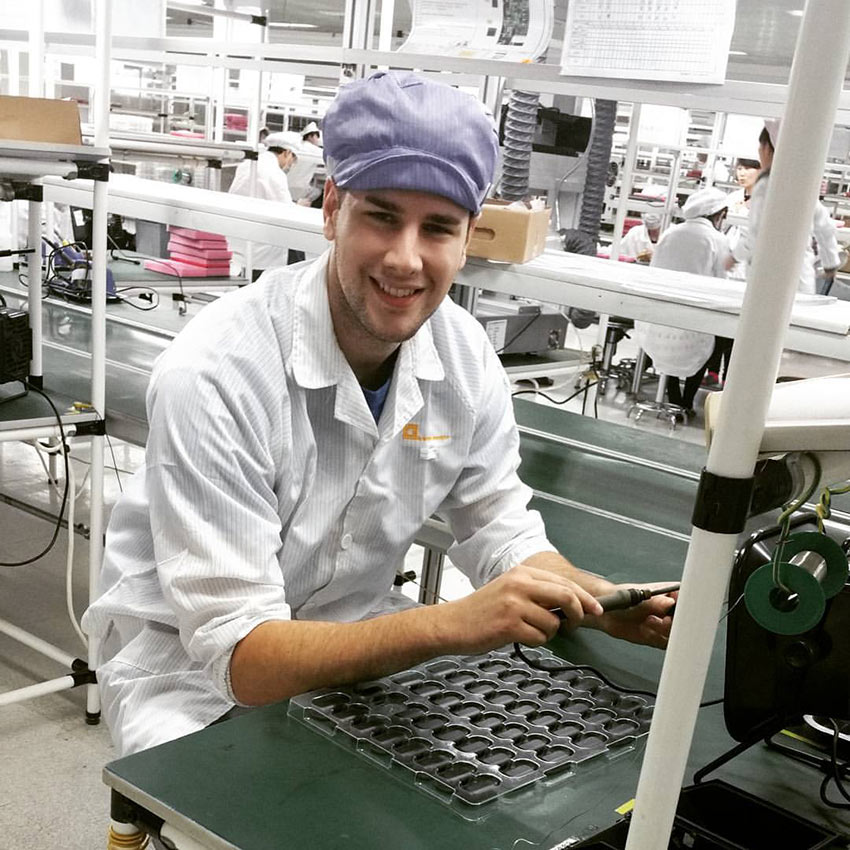 Radeta credits MRU and the CIS program with his success.

"My professors in the computer science department really helped me along the way when I was developing the TLink," he says. "There were a lot of technical challenges and I knew I was way over my head, but my professors took the time to help me through and they were people I could turn to whenever I hit a wall.

"Deciding to come to Mount Royal was one of the best decisions I made in my life."

One piece of advice Radeta has for future developers is to not be afraid to try everything and fail multiple times.

"Every experience helps you grow as a developer and entrepreneur."

DePaul agrees and believes that when Radeta does complete his studies and crosses the stage at convocation, he will be one of the most accomplished new graduates MRU has ever had.


Learn more about the Bachelor of Computer Information Systems.


June 16, 2017 — Rob Petrollini

Media request contact information.
Have a story idea? Please fill out this form.