Educational success can come at any age
Degree programs, continuing education offer options when the time is right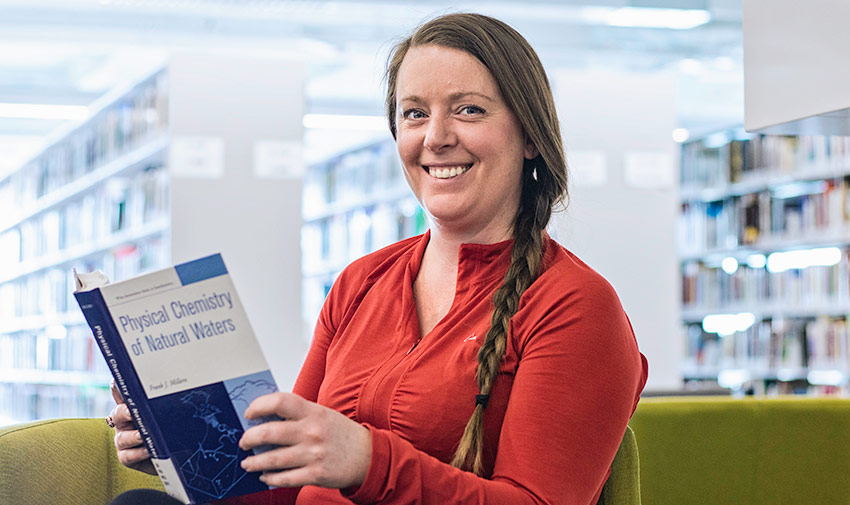 Pursuing further education is a major decision, one that many people come to at different points in their lives. For some, it's right out of high school or after an adventurous gap year. For others, it can mean a return to the classroom in their 30s or 40s after accumulating valuable life experience.
That's the case for Candace Ferguson and Shawn Cable, students in Mount Royal University's Bachelor of Science in General Science and Continuing Education programs, respectively. Ferguson, 35, enrolled in the program when her daughter (now nine) entered Grade 1.
"So many doors have opened for me. When I came to school, it was like it was one door that I was trying to get through. But now I feel like I have 20 or 30 doors to choose from. I have so many options," Ferguson says, and that includes a possible master's degree in the future. "It has happened so fast that it's hard to process sometimes."
One of the doors the single mother walked through at MRU took her to Scotland for a field school in sustainability. The "life-changing experience" was also packed with networking opportunities. Ferguson, who is on track to graduate this year, attended Mount Royal in 2002 for the Bachelor of Commerce - University Transfer program, but the timing just wasn't right for her.
"I am much more mature this time, so I'm getting a lot more out of my time at Mount Royal. I've really experienced a lot of growth, both academically and personally."
Cable also had a life-changing experience at Mount Royal. He was working in a supply-chain role at an oil company, but wanted to formalize his knowledge. Cable was previously enrolled in the Bachelor of Applied Business and Entrepreneurship - Sport and Recreation program at MRU and returned in 2014, enrolling in Continuing Education courses. While on a field trip with his Inventory and Warehouse Management course, inspiration struck: he would start a business recycling mattresses.
Since Cable launched Re-Matt Inc., his business has won a number of awards, including the Recycling Council of Alberta's Recycling Innovation award.
"The supply-chain management courses gave me the confidence that I could do a lot of things on my own, rather than getting outside help, which can get expensive. Especially in a startup, every penny counts," says Cable, 37. "I really liked the program because the courses are very applicable to so many industries, not just oil and gas."
Sometimes, taking Continuing Education courses can open a door to a degree. While registration is ongoing for Continuing Education, application for degree programs is encouraged by Feb. 1 for the Fall 2018 Semester.
A former professional lacrosse player who is now the Calgary Roughnecks' video coach, Cable is a firm believer that you can't score if you don't take a shot.
"There's no harm in trying. A lot of people complain, but don't do anything about it," Cable says. "But there are opportunities at Mount Royal where you buckle down for six months to a year and then you can see what happens on the other side."
Jan. 24, 2018 — Ruth Myles
Media request contact information.
Have a story idea? Please fill out this form.