Explore Calgary with Vigo
Alumna wants you to get out and try something new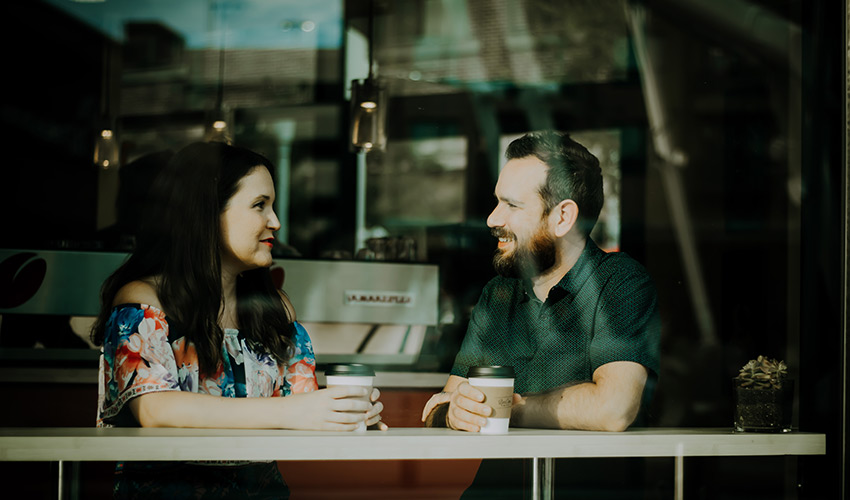 Individuals looking to take in new experiences in Calgary without breaking the bank now have a tool to do so thanks to a Mount Royal University alumna.
Emily Knight, Bachelor of Business Administration graduate, is the co-founder of a new perks card named Vigo.
Vigo, short for Viaggio, the Italian word for journey, was created to inspire Calgarians to explore their city by checking out new restaurants, cafés and cultural experiences. Knight and business partner Cass Higgs have partnered with fourteen local establishments deemed "hidden gems" of Calgary to make Vigo a reality.
The Calgary Underground Film Festival is one example that sparked the idea for Vigo.
"After attending the Underground Film Festival for the first time, Cass and I realized just how much Calgary has to offer, yet how disconnected we seemed to be from it all," said Knight.
The inaugural Vigo card offers discounts at a variety of places, including: Sidewalk Citizen, Loose Moose Theatre, Brasserie Kensington, Nova Coffee House, Yoga Nova Studio, Pampa Brazilian Steakhouse, Raw Canvas, Cold Garden Beverage Company, Holy Grill, Ollia Macarons and Tea, Raw Canvas, Rosso Coffee Roasters and Strike Combat Archery.
Vigo also gets card-holders 15% off concert season tickets at Mount Royal's Taylor Centre for the Performing Arts for shows running to the end of August 2018.
Knight and Higgs want people to realize that adventure doesn't have to mean getting on a plane.
"There are adventures to discover around every corner right here in Calgary," said Knight.
Mount Royal prepares future entrepreneurs
The Institute for Innovation and Entrepreneurship played a significant role in motivating Knight to launch Vigo.
"Emily is a great example of how to get the most out of all the opportunities available to you while you're at Mount Royal," says Ray DePaul, director of the Institute for Innovation and Entrepreneurship at Mount Royal.
"We're thrilled she stepped forward and engaged with the Institute."
Knight credits the members of the Institute's team for giving her the courage to launch Vigo.
"I don't believe I would have had the guts to dive into starting a business without the support of Jenn MacDonald, Ray DePaul, Laurie Lancaster and Carolyn Sterenberg," says Knight.
"It is hard work and knowing that I have the support of the Mount Royal community makes it so much easier to tackle challenges."
Explore Calgary today
Knight and Higgs are selling 2,000 Vigo cards for summer 2018. The cards will be valid until the end of August. The $20 card offers a minimum of $170 in savings over the season. Individuals can save even more by purchasing a one-year subscription for $48. A subscription offers access to three seasons of Vigo and savings to 42 events, festivals, restaurants, experiences and coffee houses from May 1, 2018 to April 30, 2019.
Learn more about Mount Royal's Institute for Innovation and Entrepreneurship.
May 18, 2018 ― Rob Petrollini
Media request contact information.
Have a story idea? Please fill out this form.