MRU alumnae #PressforProgress in the world of sports
How four alumnae are leading the way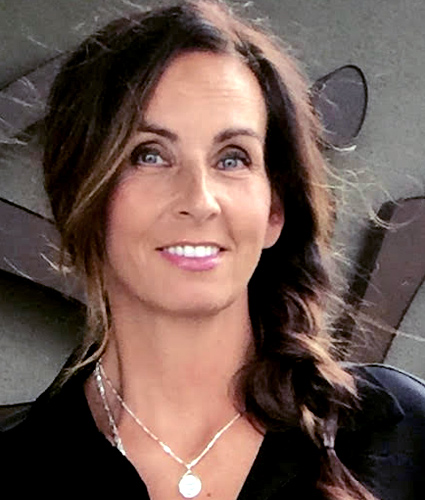 Jacquie Hertlein (Criminology, Law Enforcement, '96)
Despite a prestigious athletic scholarship awaiting her in Florida, Jacquie Hertlein couldn't turn down the opportunity to become one of the first members of Cougar Athletics' alumni when she was invited to play striker for the inaugural Mount Royal College Women's Soccer team in 1994. Mount Royal's small class sizes and niche criminology program complemented the excitement of joining the team by providing a promising career beyond the athletic experience - all in her hometown.
"When I look back to my journey as a Cougar, there were a lot of interesting dynamics within this new, competitive women's team led by a male coaching staff. The coach was learning, we were learning and I think I gained a ton of personal growth on how to manage people, manage myself and make sure I was leading by example. I was the first to get to practice and the last to leave," says Hertlein.
Mount Royal was the right path for her academically, athletically and personally. At the time, student athleticism was highly recognized in local media and Hertlein fondly remembers participating in interviews that documented her success as team captain, tournament All-Star and highest goal-scorer throughout her Mount Royal career.
The challenges and rewards of Hertlein's experience as a student athlete helped develop her ambitious skill-set that led her to achieve many levels of athletic success and serve an 18-year career as a local police officer and sergeant. Hertlein has paved pathways to help young women navigate male-dominated industries and continues to do so; for example, Hertlein is the current coach of Alberta's U13 Girls South provincial soccer team, coach of the SAIT Women's Soccer team, a member of the Development in Women's Soccer Committee and is the first woman on the Technical Committee of the Alberta Soccer Association.
Ultimately, what is it about Jacquie that motivates her to operate at this level? Her drive to give back and be a positive mentor for young women.
"Being that role model for younger girls that I didn't have. I'm a first generation of the soccer alumni, so we didn't have any mentors and that is why I give back to Mount Royal and to the community. Sport is just a piece of it, but building good character and good people is more important."
March 8, 2018 - Justine Farago
---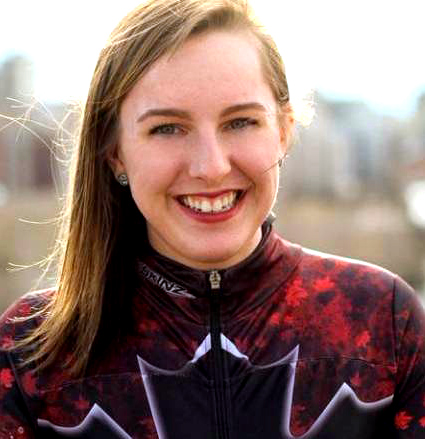 Grace Dafoe (Health and Physical Education, Physical Literacy '15)
Did you know girls drop out of sports at six times the rate of boys in their early teens?
Grace Dafoe, MRU alumna, physical literacy advocate, and 2022 Olympic hopeful in Skeleton, is part of a movement of inspirational female role models that intends to put a stop to this mass exodus of girls from sport.
Dafoe participates in events several times each year to mentor girls as part of Fast and Female, a non-profit organization that has a mission of keeping girls healthy, happy and active in sports through their teens. As an early specialized athlete in figure skating, Dafoe understands first-hand the pressures girls experience while participating in sports.
While she competed as a figure skater throughout her childhood and teenage years, Dafoe made the difficult decision to focus solely on her education during her first year studying Physical Literacy at Mount Royal University. Between hours of skating on-ice and conditioning off-ice every day, learning choreography, maintaining an athlete's diet and dealing with the pressure of being a competitive athlete (all while trying to maintain good grades and a semblance of a social life), it's no wonder that at the age of 18, she'd had enough.
It wasn't long after she quit figure skating that she was invited to try skeleton for the first time, a sport that instantly appealed to her. Dafoe is now one of the top female competitors across Canada in the sport, making her a pretty remarkable role model for young girls facing challenges as they participate in sport.'
"Sport and recreation gives me the confidence to pursue my dreams and goals outside of sport and motivates me to open more doors for females within sport - at a coach and athlete level," said Grace.
Given the many projects she has on the go at any given time, it's clear that she has the confidence to pursue anything she sets her mind to. As she goes forward in her career and her sport, there is no doubt this Mount Royal alumna will continue to #PressForProgress, empowering women at all levels.
March 8, 2018 - Julie Macdonald
---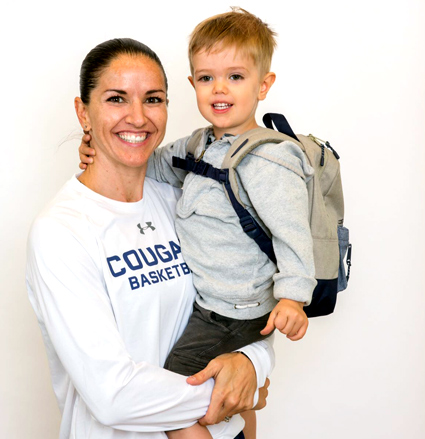 Marianna Raguz (General Studies, '96)'
No stranger to hard work and perseverance, Marianna Raguz is well aware of what it has taken to achieve everything she wanted in life. Being a first generation Canadian, Raguz understands that sometimes it takes great sacrifice to see results. Since her time as student, she has set her goals and stopped at nothing until they were accomplished - no scholarship, no other support, just her.
As a Mount Royal student she worked midnight shifts at the post office to pay her tuition, while maintaining her grades and doing what she loved most - playing basketball. Her hard work paid off when she tried out for the Croatian National Team in 1999. From there she played across Europe for 11 years and was recognized as the best defender in Europe.
At the peak of her career, Raguz found herself at an impossible crossroads when she incurred a severe back injury. Her choices were grim: choose between surgery with an eight-month rehabilitation period, or forgo the surgery and run the risk of the injury reoccurring.
Terrified by the reality of months of rehabilitation in a Croatian facility, Raguz knew what she had to do.
"Screw sports," she said. "I needed to get healthy for my life. That was when I started believing that you need to be fit for you, and live life the way you see yourself."
This was the turning point in her career. Raguz moved to Israel to complete her rehabilitation in the comfort of a warmer climate and with access to her old team's facilities. Soon enough she was ready to get back in the game, and went on to play successfully for another six years.
Despite her many achievements, Raguz looks back at her time playing college ball at Mount Royal as some of the best years of her life. As someone who had always looked up to Karla Karch ( Director of Cougar Athletics, who herself represented Canada in basketball at the 1996 and 2000 Olympics), it was a natural move for Raguz to come back to Mount Royal to coach the women's basketball team.
Raguz continues to #PressforProgress as she strives to understand her players, their needs, and the spark that drives each one - using her experience to propel them to achieve. Surprised at how much she has learned, and is still learning from her team, she is more motivated than ever to be the role model of female leadership they deserve.
March 8, 2019 - Maggie Agbojo
---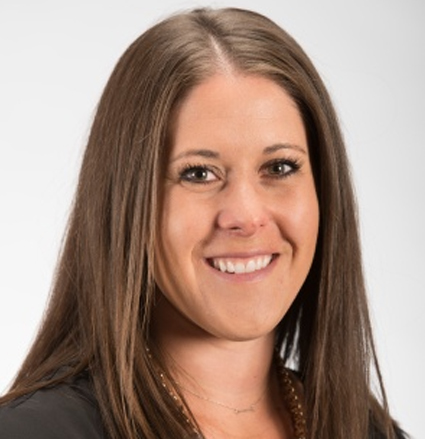 Corinne Ethier (Applied Business, Sport and Recreation, '08)
"Sport builds community by bringing people together."
That's why Corinne Ethier, current Manager of Event Volunteers at Hockey Canada, has channeled her passion for sport and athleticism into a career of bringing people together at every level in a traditionally male-dominated industry - building the success of athletes from the grassroots player to the high-performance professional.
Ethier's niche role and relentless work ethic has allowed her to embrace opportunities to plan and deliver national and international championship sporting events, as well as advise Olympians, Paralympians and national team athletes on career, education, transition from sport, and the development of a national workforce plan.
Through her firsthand experience from her own concussion history, Ethier was also able to create specific programming for a large number of athletes experiencing concussions. At the Canadian Sport Institute, she builtsupport groups and provided athletes with the structure they had been so accustomed to while training.
Continuously moving forward, Ethier recently joined MRU's Harry G. Schaefer Mentorship Program and began mentoring another fearless alumna, Grace Dafoe, as she begins training for her athletic career.
Ethier continues to #PressforProgress by modeling success in the world of sports management to young women following in her footsteps.
March 8, 2019 — Justine Farago
Mount Royal's alumni are a community of more than 90,000 people, with 70,000 right here in YYC! Find out more.