Including Simulation Patients Into the Curriculum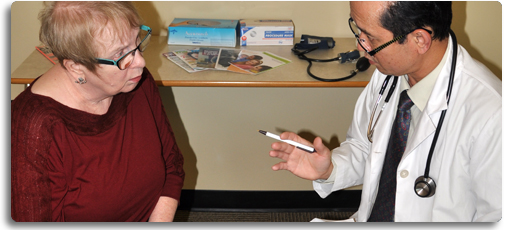 Mount Royal's Communication Skills for Health Professionals (CSHP) program has introduced simulation patients into the curriculum to ensure professionals have experience with 'patients' before they enter the Canadian healthcare industry.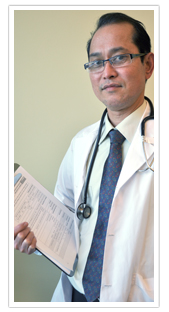 CSHP graduate, Health Professional, Ray Sanosa, is ready to enter the Canadian healthcare industry.
"Once health professionals (HP) have practiced skills through observation, discussion, coaching, and role play practice in the classroom, they then participate in unrehearsed role plays with a Simulation Patient (SP) each week," says CSHP Coordinator, Nancy Robertson.
The SPs are professional actors who represent typical patients in a consultation, and then provide valuable feedback to the HPs on how they felt as the patient during that interaction.
Actress, Ann Barrett is one of the SPs in the CSHP program. When she is not on the stage, she enjoys her role as a simulation patient. "I find it very gratifying because the focus is on the health professionals and very rewarding when I see the objectives of the program being applied in actual offices and hospitals, " says Ann.
Ann has been involved with CSHP for several terms. She prepares for her role by thoroughly reading the role notes, finding something in her own life to relate to the situation, and then learn the pertinent facts of the case. This way, she can answer any question that an HP asks, but can also respond in the moment.
"I'm able to participate in the evolution of a new program and with people who are receptive to the SPs' needs and the program's needs." Ann says that in addition to interacting with the students, she enjoys the laid-back yet professional atmosphere that Mount Royal provides. For more information about the CSHP program click here.

- Nancy Robertson and Andrea Morrow, December 2013