International education helps round out degrees
Two new alumni say out-of-town opportunities deepened the MRU experience
On May 31 and June 1, Mount Royal will see its largest cohort ever of students officially complete their program. More than 1,200 students will participate in the 2018 Spring Convocation ceremonies, with a total of 1,701 new graduates receiving their parchments.

Two of these will be Daniel Rodriguez and Jordan Verhappen. Although each graduate has their own individual story to tell, with some experiences resonating more than others, for this particular pair, international opportunities played a large part in a highly successful undergraduate endeavor. The University's newly-minted alumni say what they learned, saw and experienced will be carried forward into their careers, family lives and communities.

International Education coordinator Jessica Mossière states she can't say enough about what education in a different country can offer. "It provides a new perspective on life, exposure to different cultures, personal growth, a broader understanding of the world, independence, confidence, a different understanding of academics, global perspective, networking …

"Students make personal and professional connections, explore life outside their comfort zone (while also) exploring the world, plus they get to have adventures."

During the fall and winter semesters, International Education runs weekly Study Abroad Information Sessions in the International Student Support Centre (ISSC) where they provide a rundown of the international opportunities available.

"Each student who does a semester abroad through our program is required to write an Experience Report. We have binders full of those reports for interested students to peruse in the ISSC as well as electronic copies that can be emailed to them," says Mossière. "Upon their return to MRU, we also encourage students to volunteer with the ISSC."

International Education works very closely with each student prior to, during and following their exchange. Pre-departure and re-entry sessions are mandatory. During the 2017/18 academic year 50 students went on exchange.

Mossière was instrumental in helping both Rodriguez and Verhappen reach their international goals. Here's what each had to say.
Daniel Rodriguez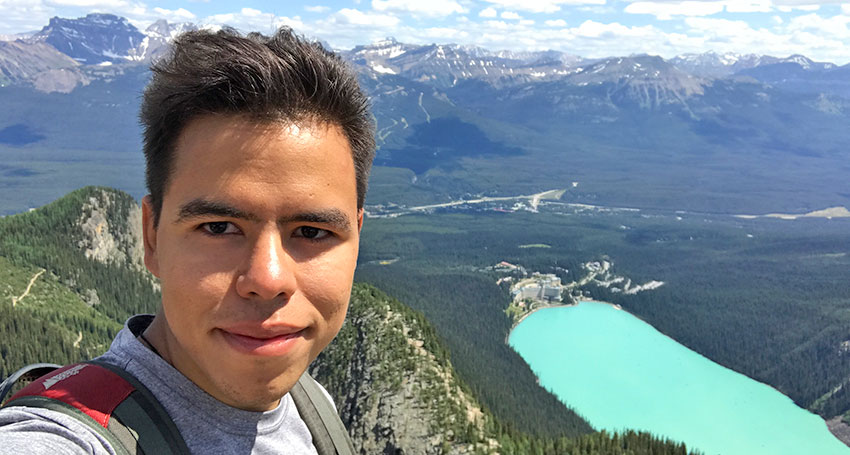 Degree: Bachelor of Communication
Major: Journalism
Minor: Finance and Economics
Ceremony date and time: Friday, June 1 at 2 p.m.
Where are you originally from?
I was born in Caracas, Venezuela. I emigrated to Canada about eight years ago.

Where did you study abroad and what was your best memory of it?

I studied a semester abroad at Universidad de Guadalajara in México. I have multiple amazing memories from my semester abroad. However, maybe my best memory was pitching, writing and publishing an investigative piece for the Globe and Mail about the aboriginal opposition TransCanada is facing with their gas pipeline project in Mexico. Studying abroad opened the doors for me to have the job I have today as a foreign correspondent in Mexico with one of the most prestigious market information agencies in the world, SP Global Platts.

How did the experience differ from Calgary?

The experience was like day and night. Each place is unique and rich in its own way. But studying in both places nicely complemented my education.

What is your best memory of Mount Royal?

I have multiple, and most of them relate to my professors supporting me to break my limits. One of the best memories was reading my acceptance letter for a student fellowship program about politics and journalism in Washington, D.C. My professors recommended me for the program and supported me extensively through the application process.
Read more about Daniel and his work for Platts as a foreign correspondent.
Jordan Verhappen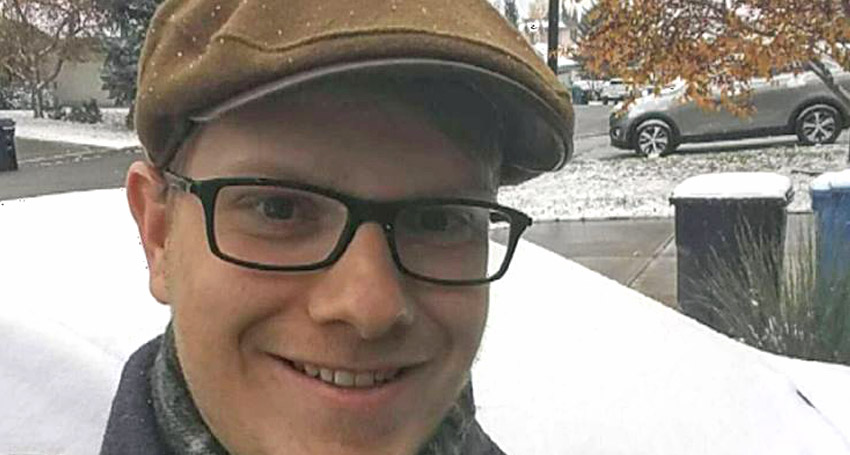 Degree: Bachelor of Business Administration (Honours)
Major: Accounting (Co-op) and General Management (Honours)
Concentration: Supply Chain Management
Ceremony date and time: Friday, June 1 at 10 a.m.

Where are you originally from?

I'm originally from Calgary. Born and raised.

Where did you study abroad and what was your best memory of it?

I studied for one semester at Solent University in England. I would say the absolute best memory was my brother coming to visit and touring the U.K. and Ireland with him for three weeks. Other than that, during the actual semester, I have a lot of fantastic memories, some that stick out include getting to know the other international students and socializing with them or taking day trips around England. In addition, I joined the volleyball team at Solent University and got to play games there both in Southampton and around southern England.

How did the experience differ from Calgary?

Primarily, I would say that the classes were different. In England there was a lot more focus on larger weighted assignments, but fewer of them. Unlike here, where there were more exams and smaller assignments. Also, in the U.K. there was more of a focus on presentations. I had business classes that would have assignments that only consisted of a presentation and no written part. I have never had anything like that at Mount Royal, but I believe it is a beneficial method that represents what it is like in an actual business environment.

What's next now that have you have graduated?

Now that I've graduated I have a job lined up to start in October. I will be consulting with KPMG. From there, I hope to continue my education further while working. But until then I plan on making the most of my time, with plans to travel before starting work.

What is your best memory of Mount Royal?

I was at Mount Royal for six years, with a lot of great memories that it is hard to choose just one. But, if I had to narrow it down I would say the international exchange was definitely a highlight of my time here. Also, it wasn't until after my exchange that I started to work on campus where I made a lot more friends and fantastic memories.
May 25, 2018 — Jonathan Anderson
Media request contact information.
Have a story idea? Please fill out this form.