JMH LaunchPad set to lift off April 5
The sixth-annual esteemed entrepreneurial showdown has seen a huge response
Witness Mount Royal University's top entrepreneurs battle for $70,000 in cash and prizes at the sixth annual JMH LaunchPad Pitch competition, hosted by the Institute for Innovation and Entrepreneurship.
"Starting a business while in post-secondary isn't easy, but when you know you have a community of people behind you, willing to support you through the ups and the downs, it makes it feel that much more attainable," says Jenn MacDonald, entrepreneur development manager with the Institute. "It makes me proud to see them work together to accomplish such an exciting milestone."
The showdown is set to take place April 5 beginning at 5:30 p.m. in Ross Glen Hall. Thanks to the strong support from the campus and external community, this must-see event has already sold out of its second round of tickets. Current students from across campus and recent MRU alumni will pitch their ventures to a panel of esteemed judges in a Dragon's Den-type format. Teams are given five minutes, which is then followed by another five minutes of questions from the judges.
"I know how busy students are ― school, jobs and relationships. But somehow, those that get involved in LaunchPad have found a way to follow their passion and create something from nothing. It's inspiring and humbling," says Ray DePaul, director, Institute for Innovation and Entrepreneurship. "MRU has a reputation for graduating entrepreneurs that are capable of having a huge impact on our city. This is an exciting opportunity for the community to see the amazing individuals that will help create the future of Calgary."
The JMH LaunchPad is generously supported by JMH & Co, the BUSY Foundation, LaBarge Weinstein LLP, and Trout + Taylor.
This year's competitors are as follows: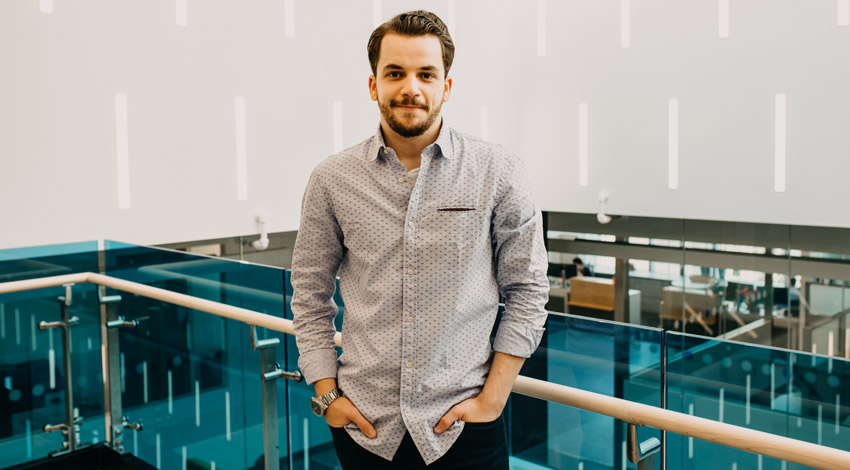 David Halperin is the co-founder of LIT, which delivers craft beer from microbreweries directly to customers on demand.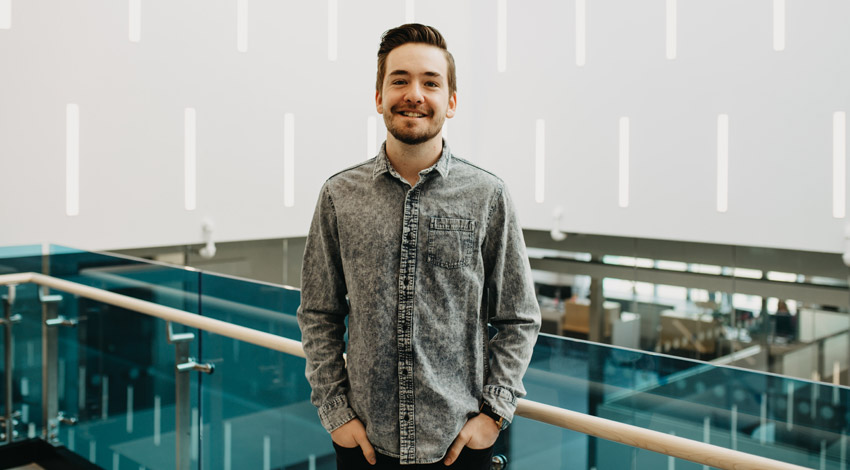 Landon Clost is the founder of Lobo Developments, which is working to redefine affordable living. Lobo purchases run down, unlivable mobile homes, renovates them at a low cost and transforms them into modern living spaces offered at an affordable price.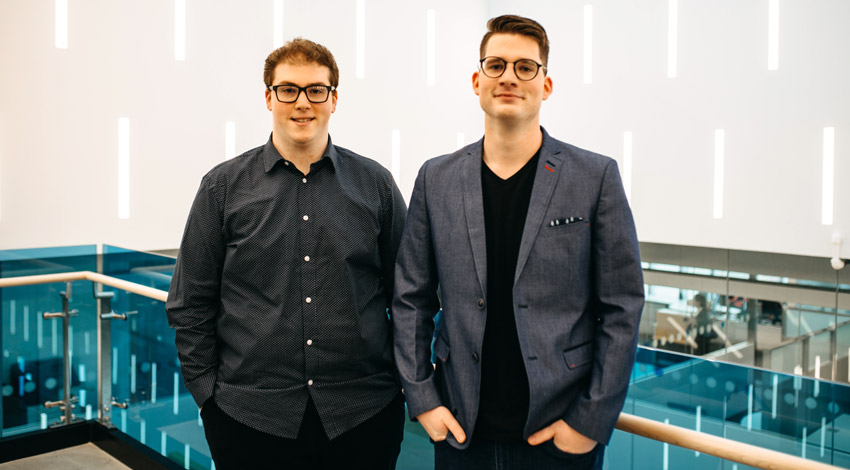 Renato Niro and Ryan Doel have launched Student Saver, a mobile app that allows you to discover events, offers, promotions and contests currently being offered by local businesses. Geolocation technology provides real-time updates to let you know of the local hotspots in your vicinity.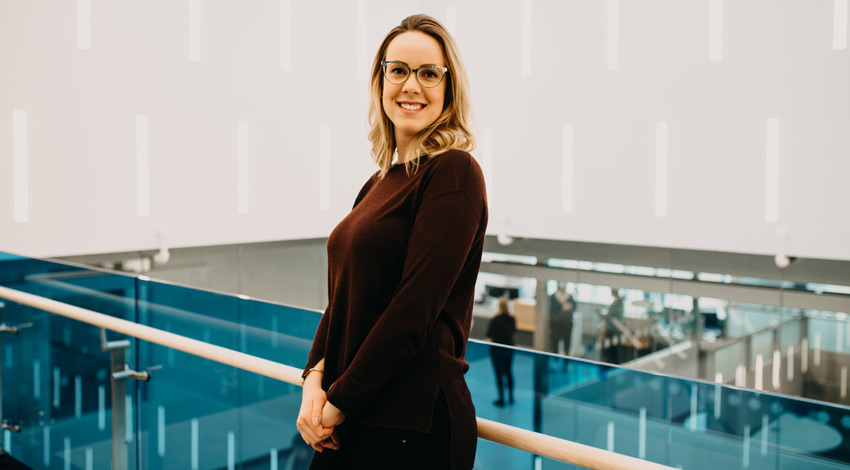 Elissa Grohne is the Founder of S'WEARIT. The S'WEARIT sports bra provides women with a secure and convenient place to store their phones. It's lined with a silver fabric to block cell phone (RF) radiation, while also protecting the phone. No longer will theft, sweat damage or breakage be an issue.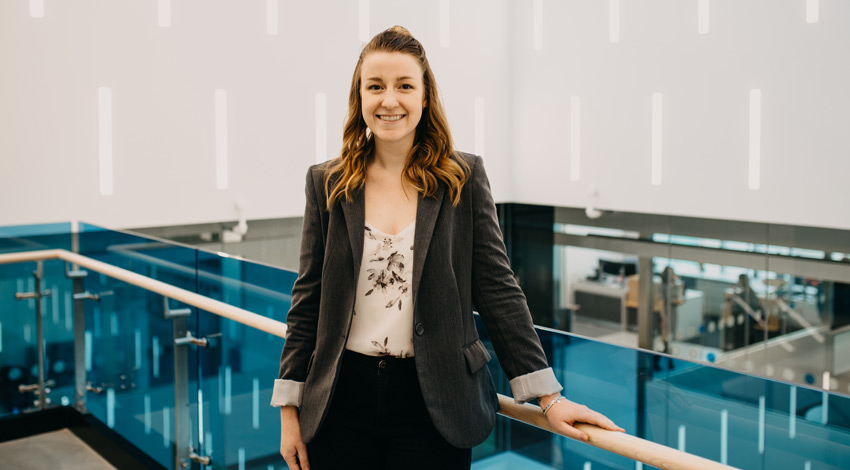 Vigo helps adventurers who are stuck in a routine reveal the hidden gems in their own city by providing a seasonal lineup of unique local experiences. They also enable the businesses that they partner with to connect with new customers, leveraging word-of-mouth marketing. Emily Knight is the co-founder.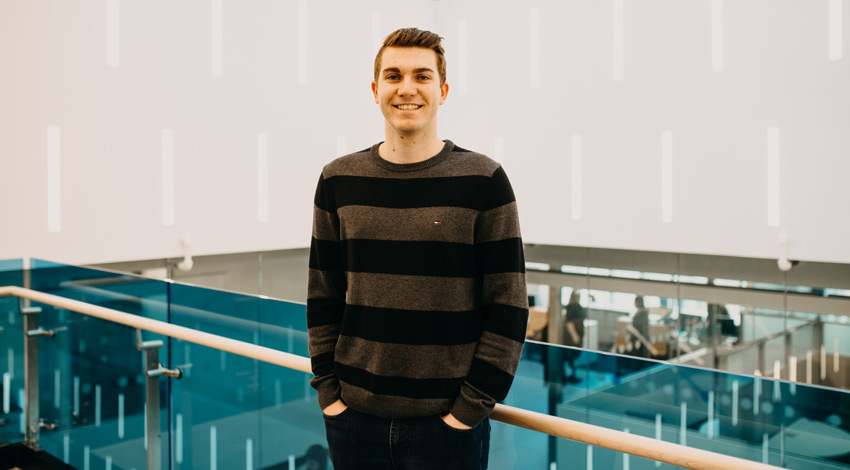 After spotting a unique opportunity in his hometown, founder Daniel Smith committed to opening Connor's Carwash in Invermere, B.C.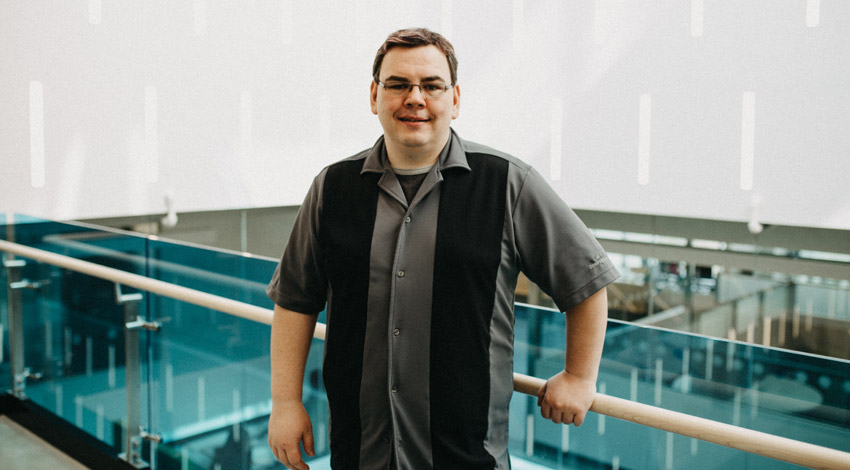 Will Conner is the founder of CommunityKit, which supports nonprofits through the policy development process, utilizing cloud-based forms, reference documents, videos and checklists. The system will enable a new board to draft their founding documents, operational policies, procedures and check lists while linking them to vendors and agencies.
The JMH LaunchPad is Mount Royal University's signature entrepreneurship initiative and truly supports the goal of creating the most entrepreneurial minds in Canada. Funded by a generous donation from JMH&CO. of $250,000 over five years, LaunchPad has been responsible for supporting multiple Mount Royal-based startups through financial assistance and mentorship opportunities.
There's no grades or course credit; competitors simply show up because they are passionate about their idea. These students have most commonly been working on their business for over a year or more before they take the stage. The Institute recently revisited the numbers of past participants. Of the 45 students who have pitched at LaunchPad, 24 are still founders today. "There's no doubt that there can be some pretty intimidating barriers to starting a venture while in post-secondary, money being one of them. The generous donations from JMH & Co., LaBarge Weinstein LLP, Trout + Taylor, and the BUSY Foundation truly make a huge impact on the students' futures," says MacDonald.
"Not only does it allow them to continue to work on their venture, to invest in that first prototype, but our donors' support goes well beyond the money. The individuals behind these organizations are frequent guests at our events and are mentors to our students. It's remarkable, really."
April 4, 2018 ― Jonathan Anderson
Media request contact information.
Have a story idea? Please fill out this form.