Bringing a world of knowledge to Canada
Bridge to Canadian Nursing program helps internationally educated nurses practise in adopted country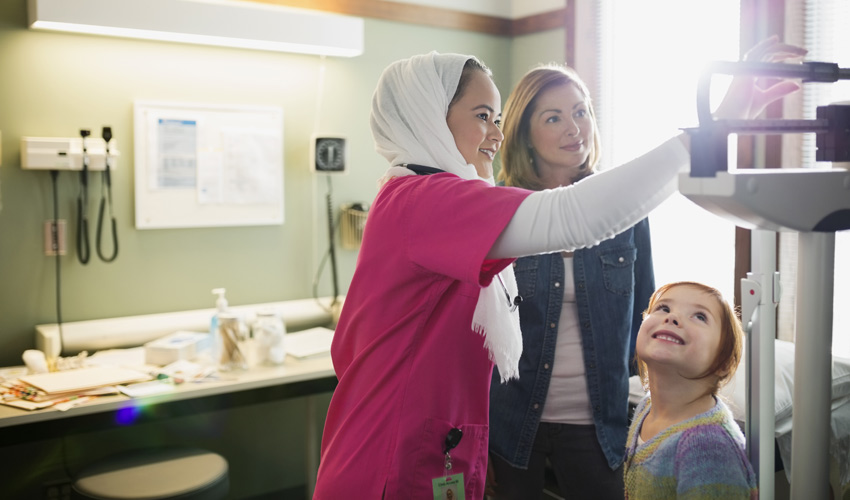 When Jay Biton immigrated to Canada from the Philippines in 2014, his goal was to practise as a registered nurse in the country whose open spaces and northern lights had captured his imagination.
"When I finished nursing back in 2008, it was hard to find nursing jobs in the Philippines, and my love for world geography has always made me interested in Canada," he says. Biton came to Alberta for a job as a healthcare aide with an assisted living company in Edmonton. He then qualified to work as a licensed practical nurse (LPN), and while he liked the work, he wanted to be what he'd trained to be: a registered nurse.
But despite his nursing degree and experience in acute care in the Philippines, Biton couldn't be licensed to practise in Alberta without training in Canadian healthcare practices. He had only a few options: enrol in Mount Royal University's Bridge to Canadian Nursing (BCN) program, do a Substantially Equivalent Competency (SEC) assessment through the College and Association of Registered Nurses of Alberta (CARNA) or, as a last resort, move to another province for further education.
He chose Mount Royal, with the only program of this kind in Alberta. It provides bridging education for internationally educated nurses, giving them classroom and practical education that qualifies them to practise in Canada.
The program is a popular choice among foreign-trained nurses, explains Robyn Stewart, program coordinator and assistant professor in the School of Nursing and Midwifery. Last year 390 nurses applied for the 84 seats available.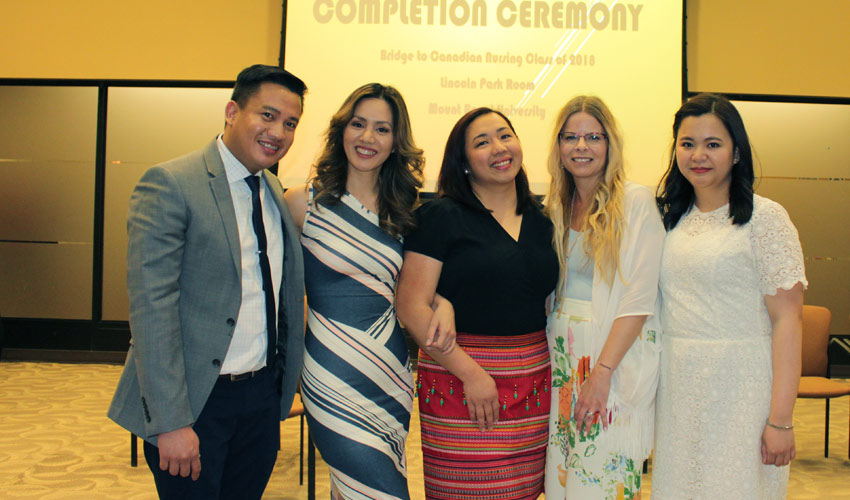 Biton first applied to the BCN program in 2015 and was accepted to start in January 2018. He completed the program in February 2019.
Once students are accepted, most require the program's full 10 courses; others may need fewer, depending on the country in which they received their initial nursing education. Nurses come from many different countries, with the Philippines and India being the two largest cohorts. In almost all cases, foreign-trained nurses will need Canadian education in certain areas of practice.
Stewart says the program meets an important need ― not just for the nurses, but for the healthcare system itself.
"Internationally educated nurses are a valuable resource. We gain all of their very valuable experience and knowledge, and the BCN program works to ensure that we make use of that, not letting it go to waste once they come to Canada."
A challenge for the program, Stewart notes, is that there aren't enough jobs in Alberta for everyone who wants to be a registered nurse. In the current job market, about 70 per cent of all newly graduated registered nurses are finding work, often only part time. Slightly more than half of students who completed the BCN program in the last four years are working as registered nurses within Alberta. Some are believed to be working elsewhere in Canada, but that isn't tracked.
Still, for those students who do land a job, the program is invaluable, Biton says. "Without it, I would have half the knowledge of the Canadian healthcare system that I have today. It connects everything." Biton was able to take his past frontline nursing experience and combine it with the knowledge he gained in the BCN program to qualify as an RN with vast experience and training.
Stewart says that's the impact of the program. "It is tapping into that wealth of knowledge and a very viable resource ― the internationally educated nurses who are coming to Canada. Within a relatively short amount of time we have very qualified, capable registered nurses who can then be put to active use within the healthcare system."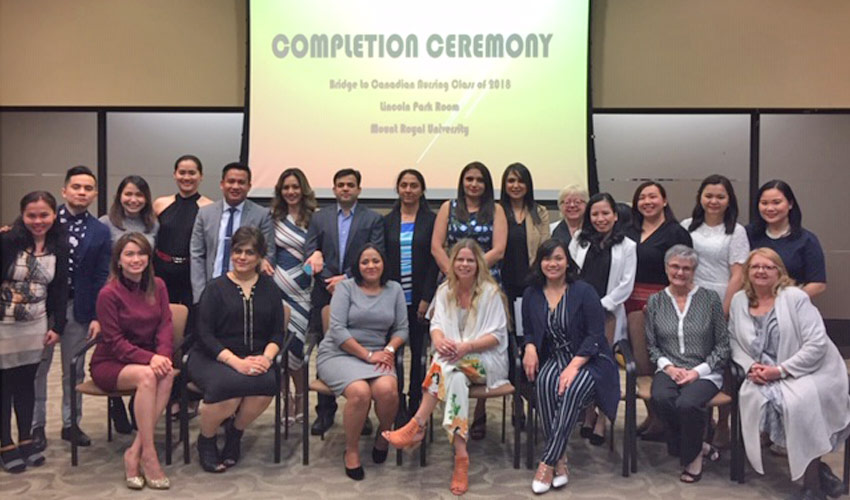 And, Stewart adds, the internationally educated nurses bring unique qualifications to the job, particularly in diverse communities.
"Having someone who has the ability to communicate in multiple languages, as these students do, means they can connect with patients and families, and that's very important. We sometimes struggle with understanding what patients value and we can be on a very wrong track. There's a huge contribution that our cohort of students can make within the Canadian healthcare system."
As a BCN student in 2018, Biton received a Diversity in Nursing Award from the Canadian Nurses Foundation. Today, he brings his training and skills to Alberta Health Services, where he's an RN in the spine and collar unit at the Royal Alexandra Hospital in Edmonton. He is also a student representative on the BCN Advisory Committee.
He credits the Mount Royal program for allowing him to fulfill his calling. "It's my dream, what I studied for four years at home in the Philippines. You want to be on the road of the degree you studied. It's who you are, how you envisioned yourself to be," he says.
The BCN program in its current form has been running since 2010. Find out more about the program and read about the other programs offered in the School of Nursing and Midwifery: Bachelor of Nursing, Bachelor of Midwifery and the Advanced Studies in Critical Care Nursing Certificate.
April 18, 2019 — Melissa Rolfe
Media request contact information.
Have a story idea? Please fill out this form.