2019 JMH LaunchPad lifts off
For the seventh consecutive year Mount Royal University students showed why they continue to be leaders in Calgary's entrepreneurial community.

With 2019 JMH LaunchPad in the books, five student led startups have walked away with $80,000 in cash and services. Sharyeo took home the lion's share, collecting three offers worth $35,000.

Hosted by the Institute of Innovation and Entrepreneurship, the annual event sees top Mount Royal students pitch their entrepreneurial venture to a panel of experienced judges. The pitch competition has become an in demand, quick to sell out 300 person event filled with eager community members, faculty, fellow students, and investors interested in hearing about the next great idea.

Wow. Another LaunchPad Pitch Competition complete and we could not be more proud of each and every one of the Founders. If you missed it, watch the stream on our FB page @InnovateMRU. Thank you to our donors who made this event possible @JMHCoCPA @LWConnect & Bridgewater Labs. pic.twitter.com/M3rQ8Umbua

- InnovateMRU (@InnovateMRU) April 5, 2019
The evening kicked off with the Burgundy Oak company being named as the LaunchPad Alumni Achievement winner for 2019. The group recently secured $1 million in revenue. The Mount Royal startup also recently signed a licensing deal with Jack Daniels.

Bissett School of Business alumni, Zac Hartley who gained national attention as a CBC Dragons Den contestant accepted the award.

"I was lucky MRU accepted me, things really changed for me when I was immersed in the entrepreneurial experience at Mount Royal, said Hartley. Thanks to Mount Royal I found out it's not about the business it's about the entrepreneur. We wouldn't be here today without the help and support we got from MRU."

Perhaps the next alumni impressing Canadian's from coast to coast will be Tarandeep Kainth.

Kainth the co-founder of Sharyeo impressed the judges enough to garner $10,000 investments from JMH & Co and Labarge Weinstein plus a $15,000 commitment from Bridgewater Labs, also a startup founded by Mount Royal grads.

Currently studying as a third year business administration student, Kainth is working towards a general management major with an entrepreneurship concentration.

Originally from Montreal, he speaks five languages and has been in Calgary for ten years.

Sharyeo, aims to be the AirBnB of photography service and equipment. The venture leverages the sharing economy to connect creatives with underused photography and videography equipment to renters looking to try out high-end gear. Kainth also receivedn the Entrepreneurs Organization's (EO) Calgary Student Entrepreneur of the Year award in November.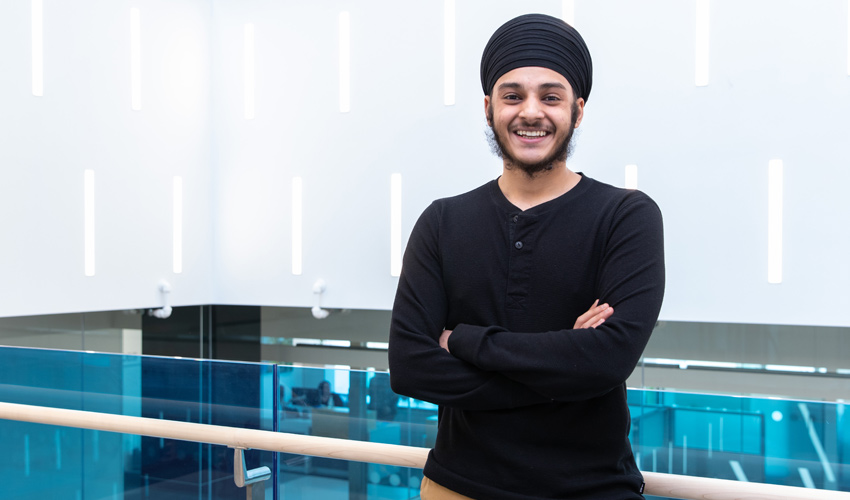 But his project might not have been more a fantasy had Kainth not got a taste of JMH LanuchPad last year.

Originally a University of Calgary economics student, he came to JMH LaunchPad 2018 and was inspired by the entrepreneurial community. Kainth decided to transfer to Mount Royal, and since then has been engrained in the community, something he says been an amazing experience.

"I was super inspired, I thought it would be amazing if I got the opportunity to be on that stage one day. Being inspired from Ray and all the other people in our community, I heard the program was amazing so I made the switch."

How has Mount Royal allowed this transfer credit student to get a head start?

"It's the ecosystem and the mentorship, look at our class sizes, you're actually able to get one on one time with professors. Everyone really helps you as an entrepreneur, they don't focus on your business but more on how you as an individual can grow."

Sharyeo is a safe and easy to use platform where photographers, videographers and DJ's can rent and lend equipment to one another. They are fully verified and offer insurance. Kainth says he is ready to launch this summer. Currently his platform is home to more than 200 early adopters. The service is equipped with 500 items available at the users' finger tips.

"We offer a seamless experience online, you are able to browse items, communicate with the lender and we also offer delivery. We're an end to end service, we make our process in two or three minutes."

Born in Calgary, Sharyeo hopes to expand to larger markets in Vancouver and Toronto.

Kainth also aims to encourage future JMH LaunchPad contestants.

"If you have an idea take a leap of faith and go forward with it because you never know the limitless possibilities that are open to you, especially as a student."

Other investments from the showcase were as follows:
JMH & Co.
$10,000: Mooch
$10,000: Move & Store
$10,000: Sharyeo
$10,000: E-cash
Institute for Innovation and Entrepreneurship
$10,000: Outlier Surf and Adventure Co
$5,000: Mooch
Bridgewater Labs
$15,000: Sharyeo
Labarge Weisntein
$10,000: Sharyeo
---
Student entrepreneurs to go head-to-head for a share of $80,000 in startup funds
Hosted by Mount Royal's Institute for Innovation and Entrepreneurship (IIE), the JMH LaunchPad Pitch Competition is in its seventh year of existence.

The on-campus Dragons' Den-style event will see Mount Royal's best entrepreneurs strut their stuff on April 3 at the Roderick Mah Centre for Continuous Learning in front of an esteemed panel of judges and a supportive audience. They will battle for their share of $80,000 in cash and services.
Thriving on continued success, JMH LaunchPad 2019 has sold out ahead of time for the second consecutive year. Those that were unable to secure a ticket for this prestigious event are encouraged to catch the action via livestream on the Innovate MRU Facebook page.

Ray DePaul, director for the IIE, says that the process culminating in the JMH LaunchPad is about turning great ideas into a reality.

"Our students consistently tell us that the mentorship and funding they receive to keep (their business) moving forward results in a transformative learning experience. That is what it's all about," he says.

Those competing are allotted five minutes to pitch their business concept, followed by another five minutes of questions from the panel of judges. Promising ventures will walk away with a portion of $80,000 in cash and in-kind services to take their venture to the next level.

The 2019 JMH LaunchPad is generously supported by JMH & Co, the BUSY Foundation, LaBarge Weinstein LLP and Bridgewater Labs.

---
The 2019 JMH LaunchPad Pitch Competition roster
E-Cash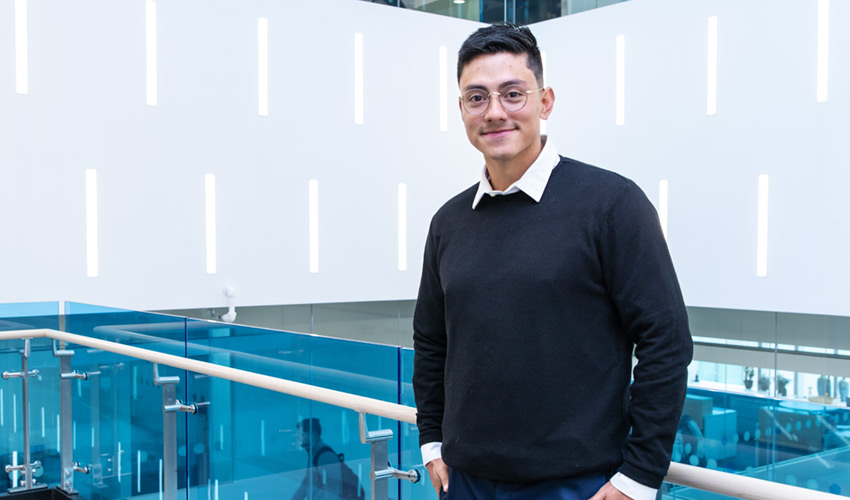 Gio Moros is the founder of E-Cash, which is tackling the problem of sending money to relatives in countries like Venezuela that are experiencing hyperinflation. E-Cash partners with vendors to permit locals to make everyday purchases using digital tokens sent from abroad.
Mooch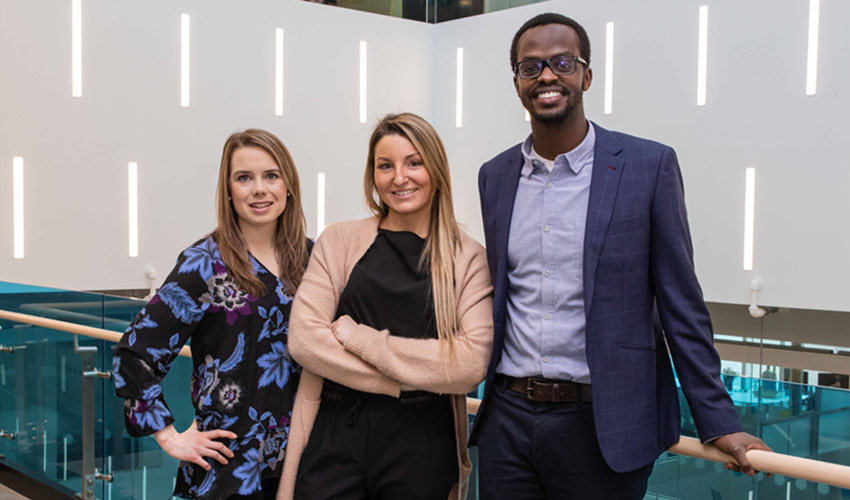 Mooch provides pregnant and nursing women with nutritious snacks that increase the production of nutrient-rich breast milk. Mooch was co-founded by Silvia Bezzi, Arielle Fitzgerald, Marc Nzojibwami and Vickie Nzojibwami.

Move N' Store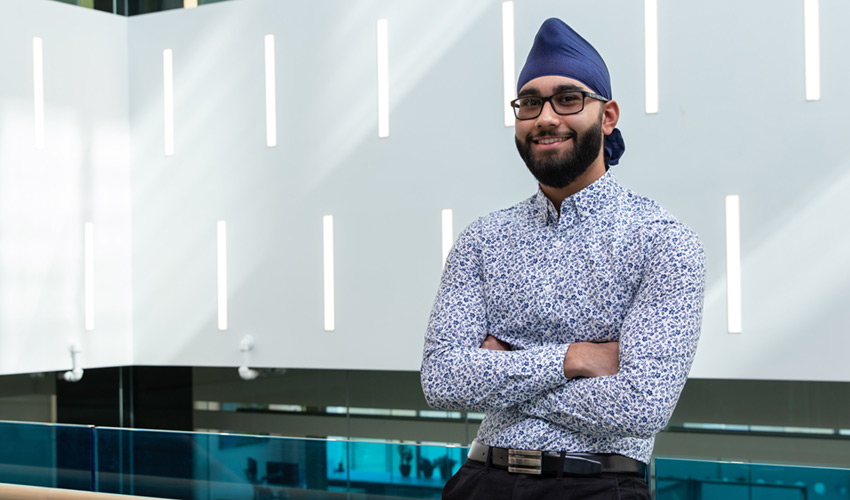 Gurpartap Baidwan is the founder of Move N' Store, a moving and storage company that is simplifying self-storage. Move N' Store provides an on-demand valet storage service that guarantees an easy and affordable alternative to renting a self-storage locker.

Outlier Surf & Adventure Co.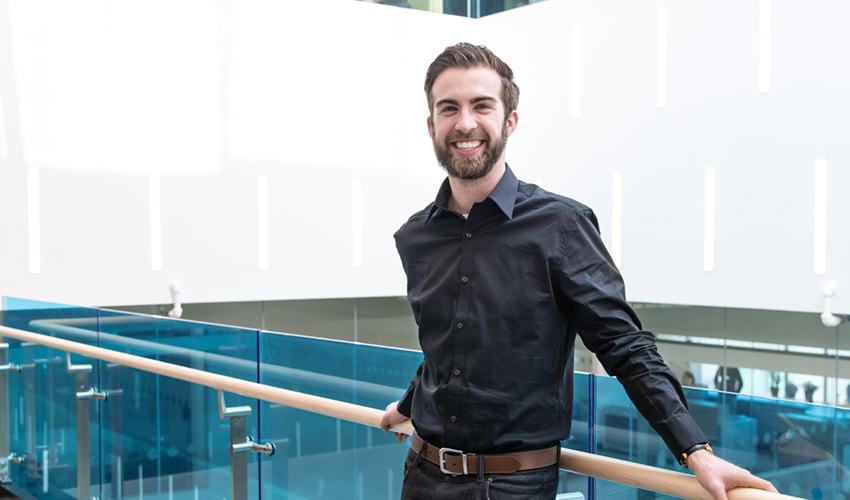 Outlier Surf & Adventure Co. is building inland surf culture as an inclusive, accessible and adventure-driven community. Founded by Luke Morstad, the company offers river surfing lessons, gear and surf events, and is now expanding to take this growing community of surfers on adventures around Canada and the world.

Sharyeo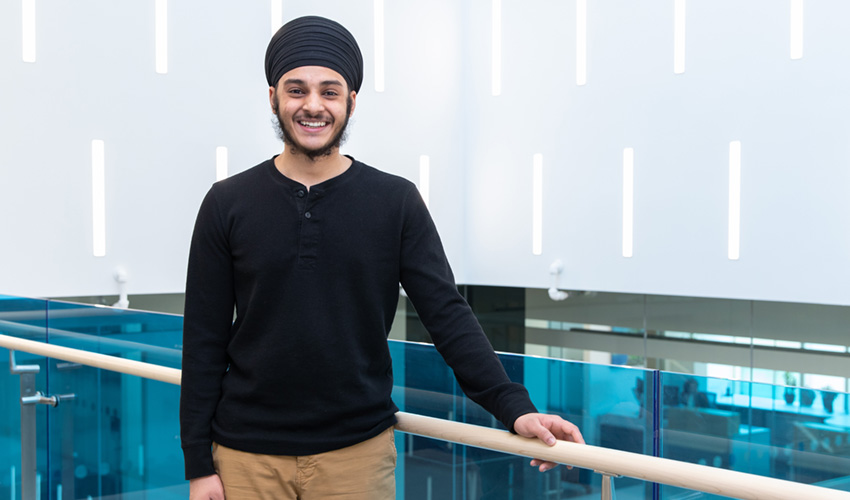 Tarandeep Singh Kainth is the co-founder of Sharyeo, which leverages the sharing economy to connect creatives with underused photography and videography equipment to renters looking to try out high-end gear. Kainth also won the Entrepreneurs Organization's (EO) Calgary Student Entrepreneur of the Year award in November.

Venture Tech Innovations VR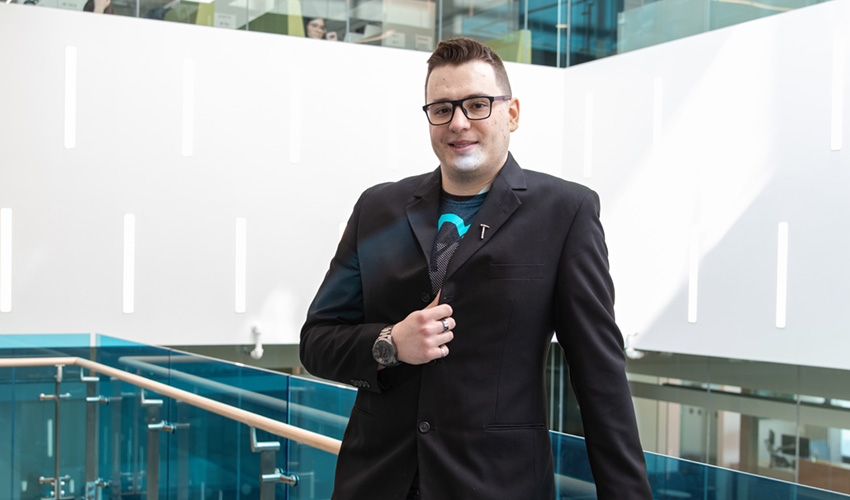 Kevin Wojciak is the founder of Venture Tech Innovations VR (VTI VR). VTI VR enables natural resource companies to promote their assets to potential investors using 360-degree virtual reality tours and 3D visualization of data, removing the cost and safety risk of site visits.

WorkMore Inc.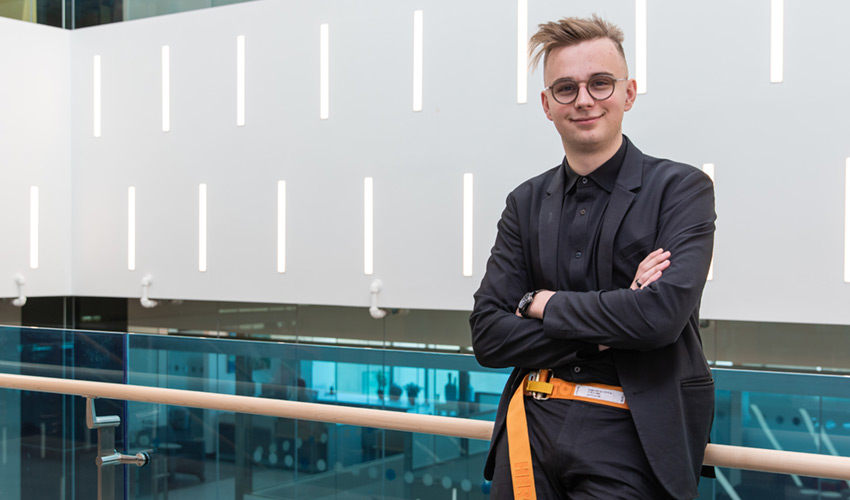 WorkMore Inc. is a boutique consulting firm that focuses on timeless design, data-driven problem solving and enabling founders' strengths. Founded by Vladimir Taikov, WorkMore has worked with brands like YYC Cycle, Kit & Ace and Best of Calgary.
---
JMH LaunchPad 2019 will be hosted by Mount Royal University alumna, former contestant and entrepreneur development manager with the IIE, Emily Knight. Opening remarks will be provided by DePaul.

The current innovator-in-residence with the Calgary Chamber of Commerce, DePaul has launched many inventive products in his 30-year career. He has been a successful entrepreneur himself, selling his previous company to Intel, and was a key member of the team that brought the iconic BlackBerry to the world. DePaul has played a major role in helping MRU students and alumni develop their problem-solving ideas, including Alexandra Daignault of Sarjesa and Derek Rucki of TLink Golf.

"MRU has a reputation for graduating entrepreneurs that are capable of having a huge impact on our city," DePaul says. "This is an exciting opportunity for the community to see the amazing individuals that will help create the future of Calgary."

Learn more about Mount Royal's Institute for Innovation and Entrepreneurship.
March 27, 2019 ― Jonathan Anderson
Media request contact information.
Have a story idea? Please fill out this form.