Mount Royal's international students introduced to unforgettable experiences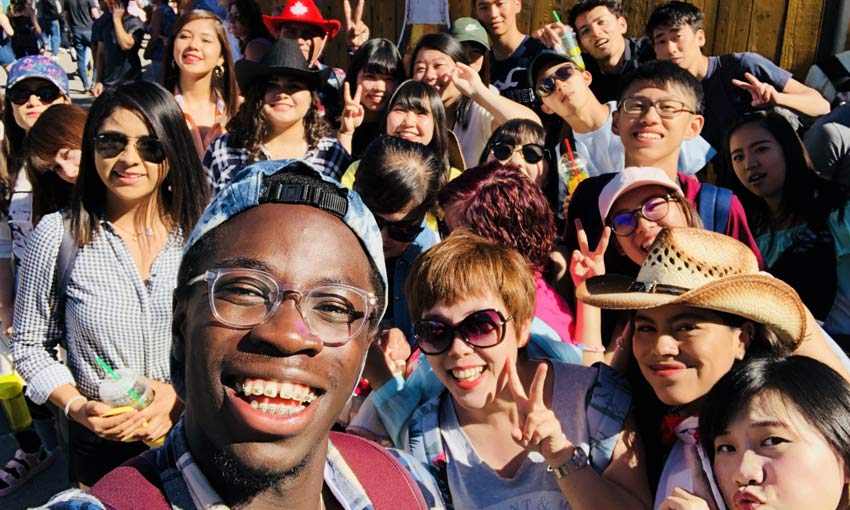 On July 9, Mount Royal welcomed its short-term summer cohort of international students with a traditional Stampede breakfast and a lesson in how to "yee-haw!" Sixty students from around the world - some of whom had just arrived late the night before - were introduced to their home for the next four weeks, where they will experience a whirlwind combination of education and cultural exploration.
It's the 25th year of international summer courses at Mount Royal University, the result of over 75 international carefully cultivated university partnerships, said Dianne MacDonald, director of International Education, in her opening remarks. MacDonald emphasized the importance of relationship-building, saying that she hopes all of the students leave with new friends to stay in touch with.
"You'll not only get a really good sense of who we are here in Calgary, Alberta, and of course Canada, but also a sense of one another. For many of you these will be life-long friendships that you will form," MacDonald said.
International summer courses include two separate streams of study. Communicating Effectively in English is a language course incorporating modules in business entrepreneurship, academic communication, enhanced speaking skills and effective communication through social media.
Instructors Cole Millions, who teaches the social media module, and Jojo Hsu, who teaches the business module, both said that's it's a pleasure and a privilege to work with the students.
"I love the mishmash of cultures. Everyone is learning something new all the time. Even if it's not English, it's a cultural fact. It's something they can take home and know a deeper level of culture than just what you see in an ad or on TV," Millions said.
"The interacting of students is fun, too," Hsu says. "And I usually tell my students that I learn more from them by the end of the course than they will probably learn from me. All they get from me is one culture, but I get several cultures from them."
The second stream, Global Voices, is provided through the Conservatory and the English Language Program to students with a minimum of two years of vocal performance experience. Not only do participants gain access to the award-winning facilities of the Taylor Centre for the Performing Arts on campus, they also study with the Conservatory's distinguished musicians, refine their language skills and deliver a performance to employees, students and select distinguished visitors at the end of their stay.
A number of activities enhance the students' time spent in Calgary, including, of course, a trip to the Calgary Stampede.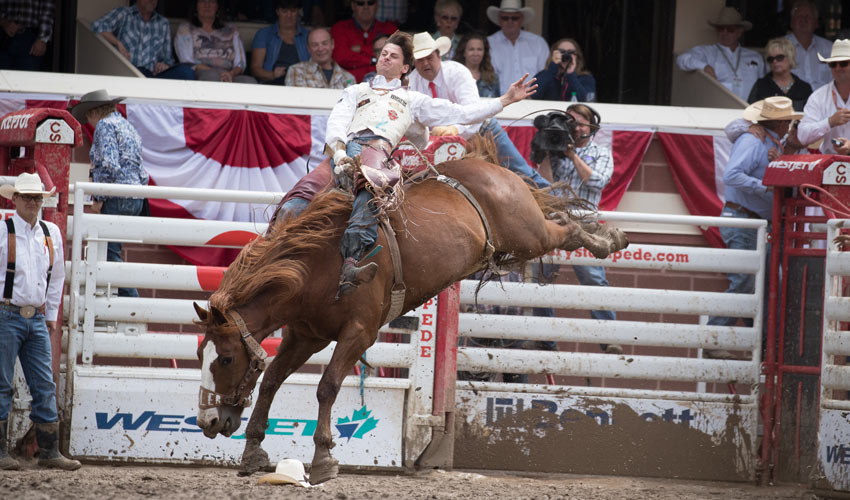 "It's a great chance for us to showcase Mount Royal as a university, but I also think that it's another thing to be able to showcase our city to our international visitors, especially during the event that is our international reputation. For those of us who live in the city we know that there's so much more to Calgary than just the Stampede, but it is the core to our identity internationally," said Brad Mahon, director of the Conservatory.
The group will also visit Heritage Park, the Dinosaur Trail and the Royal Tyrrell Museum, Banff National Park, and do some shopping at Chinook Centre and CrossIron Mills. There are also mixers and games nights, and the students will be introduced to the Insikim Centre to learn about and experience Indigenous cultures, including a drum circle.
This students landed on campus from Nihon University in Tokyo, Japan; Inner Mongolia University in Hohhot, Inner Mongolia, China; Education University Hong Kong; ITSON (Instituto Tecnológico de Sonora) in Ciudad Obregón, Mexico; UPAEP (Universidad Popular Autónoma del Estado de Puebla) in Puebla, Mexico; Universidad de Guanajuato in Salvatierra, Mexico; Chongqing Normal University in Chongqing Shi, China; Yunnan Normal University in Kunming, China; Information Technology University of Chongqing in Chongqing, China and Sichuan Music College in Chengdu, China.
Since 1998 Mount Royal has been working with the Universidad de Guanajuato, bringing faculty members over on exchange for intensive English language programs. Enrique Aguilar, who teaches photography, video and digital manipulation at the Mexican institution, said he had heard about the "wild" Stampede before coming, and that he hopes to learn new approaches to teaching and learning in English.
Another group of faculty members from Guanajuato also attends Mount Royal during the winter.
"Faculty members around the world are increasingly having to teach content in English in order to attract international students. Our Faculty Development Program at MRU has hosted professors from the Universidad de Guanajuato the past three fall terms, and hope to welcome another cohort to campus later this year," says Leigh-Ann Duke, program administrator for the Faculty of Continuing Education and Extension.
For many, it's the chance to see and experience Canada's raw beauty that is a major draw. Phillip Lee, who hails from Education University in Hong Kong, says, "I think the natural scenery in Canada is very attractive. In the city we seldom get a chance to explore the forest."
Lee's fellow student Tiffany Cheung, who was recommended to the program through a friend, said that she knew of the Rocky Mountains before coming. She added that she had also heard that, "You guys in Calgary like to dress like cowboys." Both hope to improve their English skills while here.
As to what international studies programs mean to Mount Royal, Duke said, "It's really a great way to bring some international life and liveliness to the campus in the summer. It's also a great way to create ambassadors. You get to showcase the city and the province.
"We want to be sure they're not just sitting in the class, because that can happen anywhere."
She says one of the more interesting partnerships is with Nihon University, whose students spend nine months on campus in total. In addition to English, they take a custom economics course in August to prepare them for a semester of credit studies.
The mandate of the Office of International Education consists not only of bringing students to Calgary and supporting exchanges for faculty, but also Mount Royal students headed off to partner institutions for a semester of studying abroad. In the 2017/2018 academic year, 115 students attended universities abroad to expand their horizons.
Learn more about International Education experiences at Mount Royal.
July 16, 2018 ― Michelle Bodnar
Media request contact information.
Have a story idea? Please fill out this form.