Library Awards for Research Excellence presented
Students recognized for outstanding scholarly projects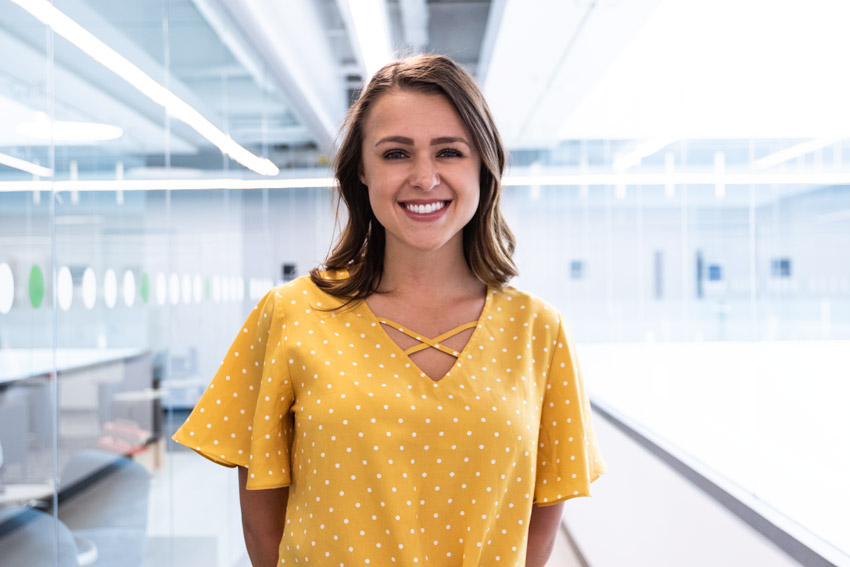 On April 27, the third annual Library Awards for Research Excellence recognized five students for their production of outstanding scholarly projects demonstrating exceptional research skills and the effective use of information resources.
There were three categories for students to enter their projects in: senior, junior and a group award. Entries were judged by an interdisciplinary committee of five faculty members, which included two university librarians.
"I am always impressed with the quality of submissions for the awards," says Pearl Herscovitch, professor and Library chair.
Bachelor of Science student Shaelynn Zouboules took home the Senior Award for her project, Acid-Base Compensation During Incremental Ascent to High Altitude.
Zouboules is investigating how kidneys affect acid-base balance in the blood during incremental ascent to high altitude. Part of this research involved collecting arterial blood samples from young, healthy participants during a research expedition to Everest Base Camp in Nepal.
"I was stunned to find out I was the (award) recipient," says Zouboules. "I am truly very honoured and grateful to be receiving this award and I couldn't have done it without my supervisor Dr. Trevor Day, so I would like to thank and recognize him as well."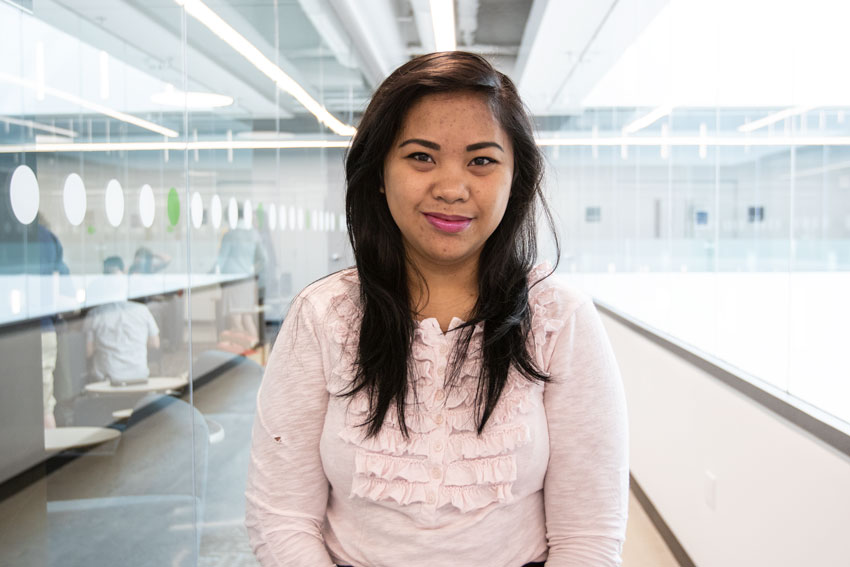 Jewell Gapasin won the Junior Award for her topic, Archelon ischyros: The King Turtle from the Cretaceous Period. "Specifically, my paper is on an extinct animal called Archelon ischyros, which is one of the largest turtles to live," says Gapasin. "When I discovered there was a turtle that was bigger than me, I knew this was the topic for my paper.
"My goal was to learn what led up to its extinction and if it had any descendents, which is what I discuss in my paper," she says.
This is Gapasin's second attempt at a Library Award for Research Excellence and she was ecstatic when she received the news she won.
The Senior Award is reserved for applicants in a 4000-level course or higher, while the junior winner is selected among applicants in a 1000-level to 3000-level course.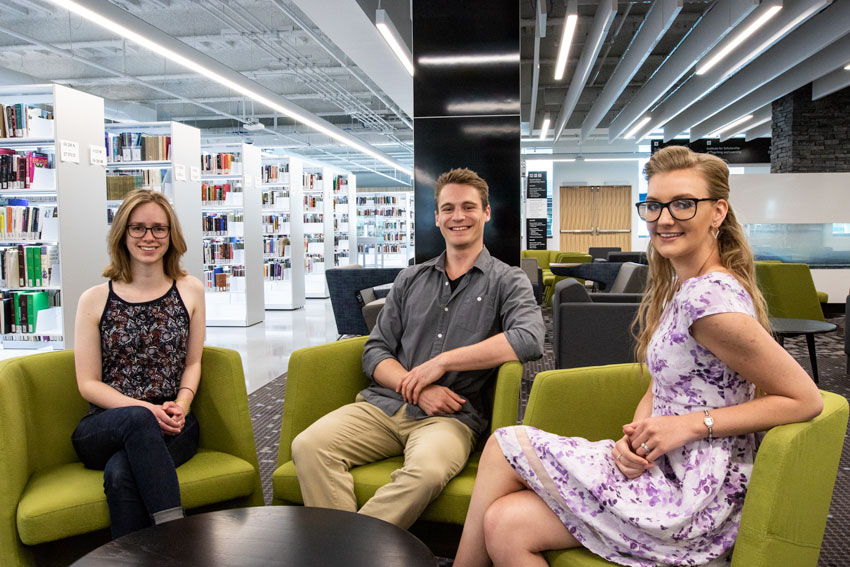 The Group Award was presented to Brittney Herrington, Leah Mann and Scott Thrall. The trio collaborated on a project named The Effects of Changes in CO2 During a Superimposed Cold Pressor Test on Regional Brain Blood Flow Regulation.
"Our research centres around human physiology, and how the body reacts to different conditions and stimuli," says Thrall. The team looked at factors influencing blood flow to the brain. The trial involved submerging volunteer's feet into near-freezing water for several minutes, known as a cold pressor test.
"We sought to compare the effects of a simultaneous shock response with these different carbon dioxide states, and how blood flow to the brain responds accordingly."
The team is grateful for the award and will put the winnings towards a research trip to Nepal in May, which will help them continue to pursue opportunities in their area of research.
"It is a privilege to be recognized for this award, and we are grateful for such opportunities to share our work with others," says Thrall.
April 27, 2018 — Rob Petrollini