Make the most of new student orientation 2019
Students share why this event matters; BuzzFeed producer to keynote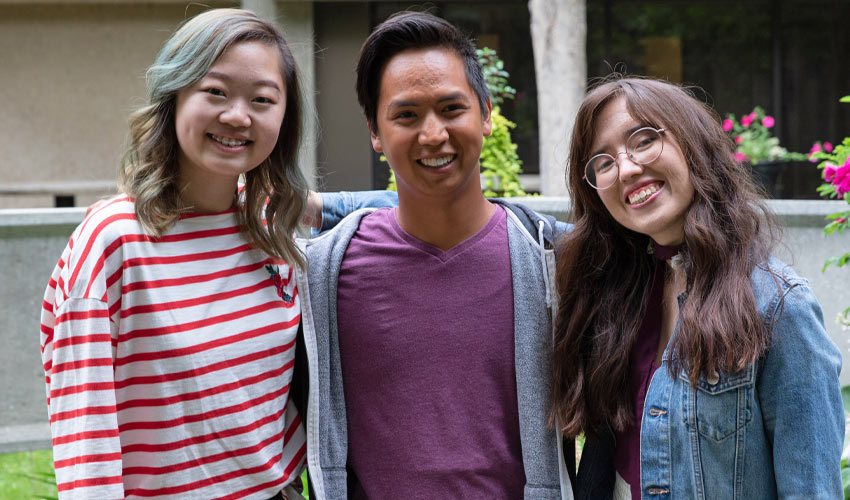 Summer is drawing to a close and the stage is set for New Student Orientation (NSO). This two-day event, taking place Sept. 3 and 4, is a great starting place for first-year students at Mount Royal. Not only are there many tips for success on post-secondary journeys, it's also an amazing opportunity to connect with fellow new students and meet the faculty members who underpin all of Mount Royal's programs.
Guided tours of campus also provide a mental map of an often-confusing campus .
NSO attendees hear directly from student service providers and - most importantly - begin to develop relationships with both rookie and senior students.
"Transitioning to university is exciting, but can also feel overwhelming. Orientation introduces attendees to new habits that will help them to be successful while meeting new friends," says NSO coordinator Kaylene McTavish.
Here's a breakdown of what to expect at NSO.
Past NSO participants speak highly of the event and recommend that all new students register.
Keep an eye out for these three student leaders who will be among the volunteers at NSO 2019. Each has experienced NSO firsthand and is now giving back to support new students.
Miguel Klassen
Third-year Bachelor of Health and Physical Education - Athletic Therapy student Miguel Klassen describes NSO as welcoming.
"The atmosphere makes you feel like you belong, and it's easier to make friends during NSO rather than in a classroom." Klassen also found it valuable to participate with his cohort. "Those are the people you are going to be spending the most time with at MRU."
Janessa La
Bissett School of Business student Janessa La fell in love with Mount Royal after her first tour of campus. "That sign that said 'you belong here' stuck with me."
La's NSO experience helped ease her nervousness about moving away from her Manitoba home to attend university in Calgary.
"When I moved out here, I was so nervous because I didn't know anyone. NSO took the pressure off because I met a lot of new students, made new friends and learned more about my program."
NSO was an amazing two days for La. It gave her time to ask questions and learn about supports for students from outside the local area. "It made the entire transition much easier," she says.
"Seeing the student leaders having so much fun and watching their enthusiasm encouraged me to become a student leader for NSO."
Laura ReyesPalacios
Bachelor of Science - Cellular and Molecular Biology student Laura ReyesPalacios always knew she wanted to help people.
"I knew from a young age that I wanted to be a doctor. I was that little kid who was playing with Lego hospital and looking at those giant anatomy books.
ReyesPalacios skipped NSO when she was first enrolled at Mount Royal as a University Entrance option student. She regrets that decision.
"I know I got the message to attend NSO, but I was not in my program of choice so I didn't go, and then I got lost on my first day," ReyesPalacios says.
She attended NSO while headed into her second year of studies as a Bachelor of Science student and never looked back.
"I made a lot of friends on that day that I'm still friends with."
Ashly Perez to deliver keynote address on Sept. 4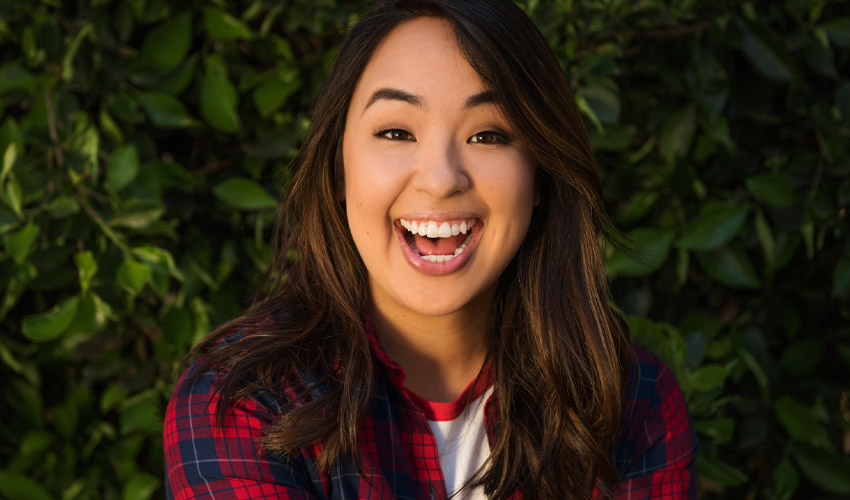 Ashly Perez is one of four Buzzfeed Development partners and is responsible for much of the outlet's viral video content. She runs the Buzzfeed Violet channel, managing multiple projects in a day, and is currently working on Season 3 of You Do You.
Perez's approach to production is simple - be authentic. She is Cuban/Filipino/Korean/American and lesbian, and she tells her story. Not everyone will identify with it, but it's powerful enough that they might feel compelled to share it.
At 9 a.m. on Sept. 4, Perez will greet students and then join University psychologist Janet Miller on stage for a chat about what to expect during the first year of university. Through humour and personal experience, Perez will share tips on how to navigate adversity, manage change and seek self-discovery.
Aug. 22, 2019 — Rob Petrollini
Media request contact information.
Have a story idea? Please fill out this form